Literature Search
POWERED BY

Most of my colleagues were either too busy to help or, likewise, didn't have the skill set to offer any additional help. I was able to post specifics about my needs on Kolabtree and get the perfect consultant to help me
- Public Health Volunteer and Nursing PhD Student
Why Kolabtree

Hire experts with PhDs
10,000+ freelance scientists from NASA, MIT, Cambridge and more

Avg match in 24 hours
Get bids from experts in 24 hours. Interact freely before hiring

Flexible, secure payments
Pay a fixed or hourly fee. We hold your funds in escrow until you're ready to pay.

Confidentiality assured
Sign NDAs and custom contracts with the freelancer for added information protection
**Please note that Kolabtree does not accept student (essay/thesis writing) and ghostwriting projects.
Literature Search Experts
Kiranam Chatti
PhD, Pharmacology and Toxicology
University of Mississippi
Biotechnology
Academic Writing
Michael Chen
PhD, Psychology
Stanford University
Neurology
Academic Writing
Helen Mitchell
PhD, Food Science & Technology
University of Reading
Food Science & Tech
Nutrition Science
Lisa Skipper
PhD, Molecular Genetics
University College London
Genetics & Genomics
Neurology
Jo Anne Schneider
PhD, Social Anthropology
Temple University
Social Sciences
Public Policy
Eldon Spackman
PhD, Pharmaceutical Outcomes & Policy
University of Washington
Health Economics
Public Health
Alexander Botev
PhD, Machine Learning
University College London
Computer Science
Algorithms
Dr. Daniele Perl-Treves
PhD, Structural Biology
Weizmann Institute of Science
Secondary Research
Literature search
How it works

Post project (free)
Describe your project, choose your budget, and select the service you need.

Choose the best expert
Get bids from relevant experts. Interact freely with them before making a hire.

Collaborate
Share files, make audio/video calls and collaborate with your chosen expert.

Complete project
Verify the project is complete to your satisfaction before paying the expert.
Get an expert to efficiently search and compile the literature you need to support your research
Choose from over 10,000 freelance experts specialized in a wide range of disciplines from life sciences to data science.
Get an expert to find the latest research, prepare evidence-based answers, do a systematic review, compile a list of relevant papers and summarize findings.
Consult an experienced professional for secondary research, competitive analysis, or to research a specific product.
The scope of the service can be fully customized and tailored to your specific requirements.
Success Stories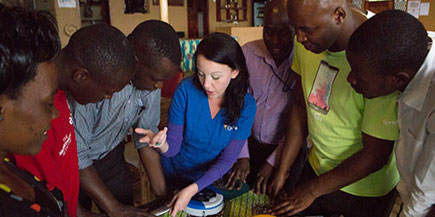 Design a statistical study
Statistical Analysis Healthcare
A medical volunteer hired a freelance researcher for help measuring the impact of an HIV awareness initiative in Uganda.
Cost: USD 800 | Time Taken: 1 Month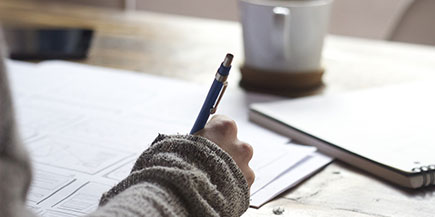 Help with medical device innovation
Secondary Research Healthcare
The founder of a US-based medical device company hired a scientific writer to provide supporting research for the launch of a new product.
Cost: USD 2750 | Time Taken: 20 Days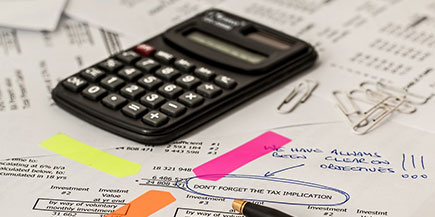 Formulate tasty gluten-free bread
Scientific Consulting Food Science
A US-based food entrepreneur was looking for a scientist to formulate a high-quality gluten-free bread.
Cost: USD 900 | Time Taken: 2 Weeks