We offer a choice of two video products.
How it works
You provide published paper and supporting information through a questionnaire.
---
Summary of the paper touching upon research background, methodology, and implications is written by a trained scientific writer.
---
Voiceover expert makes a polished audio recording of the summary.
---
Video is storyboarded by the graphics team, produced by the animation team, and sent to you for feedback.
---
You are given the final summary, links to video, and tips for easy online discoverability.
---
After your approval, the final video is uploaded, tagged online for promotion, and linked back to the published article.
---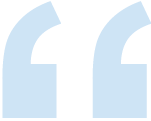 Using Bundled Interventions to Reduce Surgical Site Infection
It was great working with you and your team. The video abstract opportunity adds another valuable and exceptional mode of disseminating and sharing our research. Your team made it exceptionally easy to translate our publication to video abstract. The graphics were accurate and welcoming to the viewer. The length of the video abstract was perfect. it was high impact and delivered the message completely. I also was happy we had the option of having an author narrate the video abstract. I think that really did add to quality of the video.
Jamie N. Bakkum-Gamez, MD
Department of Obstetrics and Gynecology,
Mayo Clinic, Rochester, Minnesota, USA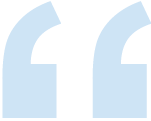 Identifying Natural Multi-P450 Inhibitors by Computational Modelling
Editage Video Summaries provided us an opportunity to present our research in an innovative and vivid style. At first, we were worried about our research being misrepresented, but Editage understood our research and presented it accurately. They carried out the video production process in a professional manner and delivered within the fixed timelines. I was excited when I saw the video for the first time because it was much better than what I expected. The video met all requirements for representing a scientific article and was liked and appreciated by my colleagues. I believe this video will help me to collaborate with other researchers. I would like to thank Editage for their meticulous work and professional standards.
Dr. Wenliang Zhu
Institute of Clinical Pharmacology,
The Second Affiliated Hospital of Harbin Medical University, Harbin, China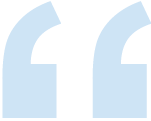 Tissue Regeneration by Omentum
I was very happy to see my research being shown so concisely in this short teaser. It is a well-made movie, getting to the crux of our work. It was refreshing to communicate findings in such an engaging medium as video. I was kept in the loop throughout and the overall process was very smoothly handled.
Shivanee Shah
Department of Microbiology and Immunology,
Stritch School of Medicine, Loyola University Chicago, Chicago, Illinois, USA
Frequently asked questions