8 Tips to increase the reach of your research in 2017
This article is part of a Series
This article is part of a Series
Series
Improving research visibility and networking skills
Academia is a highly competitive arena and researchers who want to boost their career prospects have to actively promote their research and be connected with fellow researchers. The articles in this series provide guidance to researchers in making themselves and their research more discoverable and visible. They include tips on what researchers should do before and after the publication of their article, how they should promote their research on social media, network in conferences, and more.
Read more
---
The world of academia is competitive, and you need to make sure that you make the most of your potential as well as research output. Gone are the days when you could publish a paper and sit back while the world reads it and appreciates your work. Today, being an academic brings with it the added responsibility of promoting your research in order to generate and demonstrate impact. Distributing your work through various channels can lead to more reads, downloads, and citations of journal articles, which in turn will boost your h-index, improve your reputation and give you more opportunities as a researcher. But often researchers, especially early-career researchers, find it difficult to promote their paper.
The best strategy to get more people interested in your paper is to do excellent research. So don't treat promotion as a substitute for hard work and high-quality research. But spreading the word certainly helps! In this post, we explain how you could develop a promotional checklist – a series of tasks to grow the reach of your papers online that can correlate with your publishing strategy for 2017 and beyond. We'll start with one-off tasks to set your strategy in motion, so open a new document to record the notes, ideas, useful links, and login details (keeping them completely secure of course).
Stay updated about the best practices for Open Access 
Open access is in and you need to be on top of the latest information on Open Access publishing so your paper will be found and read by those you promote it to.
 
Set up an ORCID iD
Why do you need an ORCID iD? To make sure that you receive full credit for your work, especially when there might be one or more researchers with the same name. Register with the organization and get an ORCID iD to avoid author name confusion. Add this ID to all of your online and offline profiles (ResearchGate, LinkedIn, Twitter, CV, department website, etc.).
 
Get the title and abstract of your paper right
What is the first thing people will see when you publish and promote your research paper? The title and abstract! So make sure you create a great title and abstract and make sure you grab people's attention when they are scanning journals.
 
Get the timing right
It's a good idea to find out exactly when accepted papers are published in your target journal so that you can time promotional activities to have the biggest effect. Make sure when you do publish that you identify and link to the correct and exact URL when promoting the paper (this may be a hyperlinked DOI, for example).
 
Track metrics from the start
This activity goes beyond journal-level impact factor; it is possible to track a variety of article-level metrics (ALM) on many journals (see how PLOS does it for example, or use tools like Mendeley to track data across publications) as well as alternative metrics that show impact at a personal level. The free tool ImpactStory also provides information on papers, blog posts, social media accounts and other sources of data.

Tracking the right metrics on the successful dissemination of your papers makes it easier to demonstrate and justify your activity. It is also far more motivating to see actual data on increased coverage for your research, and it can help you spot trends and opportunities. Set up tracking early on and it can bring benefits from day one.
 
Building and organizing your online presence
Once tracking is in place, it is time for you to check the consistency of your online profiles. Note down all of the platforms on which people can find details about you and your work, such as: 
- Personal blogs or websites
- Institution, society, research group, or project websites
- Social media accounts used for work purposes, including the highly recommended platforms Twitter, LinkedIn, and Google+, and the more optional platforms Facebook, Instagram, Snapchat and Pinterest
- Researcher-focused platforms such as ResearchGate and MyScienceWork

Once you have a complete list (which you can always add to when you create new profiles), make the profiles consistent by using the same headshot, important website links (including all relevant previous work), and biographical information, depending on the length allowed. Include interesting details in your bio that discuss the motivation for your research, the wider context of your work, any prominent achievements, and so on. Remember to include your ORCID iD in all profiles.
 
Planning how the websites work
Alongside platforms for direct sharing of papers, there are plenty of opportunities to create content for websites that can link to them, such as your research group's website, a general site like ZME Science, or learning portals for authors and researchers. For each paper, you can create several "stories" discussing, for example, how the topic fits in to the work of your research group, represents activity at your institution, and demonstrates the funding organization's commitment to progress.

For each site you are planning to write on, look at the style of content usually published as well as the target audience – this is who you will need to write for. Note down these details in your preparatory document, along with information on the social media accounts of each organization. Finally, note down exactly how you can get content on each site, e.g., whom you need to send it to  (a name and email address), in what format, how long they would take to publish it, etc.
 
Making the most of marketers
The people in charge of marketing, public relations, and communications at your institution or within your local surroundings can be of great help to you in promoting your paper. As you build your promotional checklist for 2017, now is a great time to get in touch and find how they can help, and what you can do to make this process easier. Also factor in how long it will take them to publish anything so you know how far in advance you will need to provide material.

If they can publish press releases linking to your work, find out the guidelines and key contact to send information to. If they can promote your work on Twitter, find out who is in charge of the account and what Twitter names and hash tags you should include in your tweets (and make sure you follow each other!)

This brings us to the end of part 1. In the next part, I'll talk about what you need to do before and after publishing your paper in order to create a great promotion plan. In the meanwhile, feel free to share any comments/thought about how researchers can increase the visibility of their work today.
Published on: Jan 10, 2017
Experienced communications professional and founder of communicating-research.com - on a mission to help academics build audiences for their important research work.
See more from Hywel Curtis
Comments
You're looking to give wings to your academic career and publication journey. We like that!
Why don't we give you complete access! Create a free account and get unlimited access to all resources & a vibrant researcher community.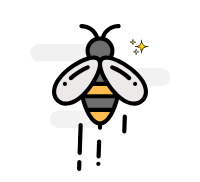 ---
Subscribe to Career Growth
Take a step toward advancing your career by learning more about getting funded, disseminating your research widely, and developing essential skills that will open new opportunities for you to succeed. Subscribe to receive curated content.
---