A 3-page guide to scientific writing
---
There are many books on the topic of scientific and research writing, but most researchers hardly have the time to delve into such books. If only there was something concise and yet enlightening!
There is, actually. Try . This is a 3-page paper on scientific writing that was published in the journal Advanced Materials in 2004.
Just 3 pages! Can it be any good? It should be. After all, the author, George Whitesides, is also the author of more than 950 scientific articles, is ranked 5th in the list of 1000 most cited chemists from 1981–1997, and has the highest h-index of all living chemists as of December 2011. At MIT and Harvard University, where he has been a professor, he has mentored more than 300 students and scholars.
Prof. Whitesides must surely know a thing or two about scientific writing!
The guidelines provided in the paper have been used within Prof. Whitesides' research group since 1989. In the manuscript, Prof. Whitesides explains the "outline method" of writing scientific research papers. He strongly recommends that papers be developed from outlines. An outline, according to him, should present the organization of the paper and include key data. A paper's outline, he suggests, should be developed in an iterative process by a student and his/her advisor, and once the outline is finalized, the writing should begin. Commonly, students write a draft of the entire paper, only to receive significant corrections, revisions, and suggestions from their co-authors and advisors. Working on the entire paper draft after draft can be very time-consuming, and the outline method is clearly more efficient.
He reveals, "All the writing that I do—papers, reports, proposals (and, of course, slides for seminars)—I do from outlines. I urge you to learn how to use them as well."
This is of course just a summary of the paper. You have to read the paper to learn what exactly an "outline" is and how you can make use of one in your writing process.
Prof. Whitesides also stars in a series of videos titled "Publishing Research 101," produced by ACS Publications (ACS stands for the American Chemical Society). Visit http://pubs.acs.org/ and go to the "Video" section of the website to access these very informative videos.
Of course, once you've written the outline, you might need some guidance through the process of drafting the manuscript itself. But let's leave that for a different post!
Published on: Oct 17, 2013
Publishing Consultant with over 10 years of experience working in different countries and with researchers of different nationalities.
See more from Ravi Murugesan
Comments
You're looking to give wings to your academic career and publication journey. We like that!
Why don't we give you complete access! Create a free account and get unlimited access to all resources & a vibrant researcher community.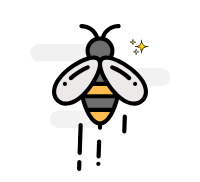 ---
Subscribe to Conducting Research
Conducting research is the first and most exciting step in a researcher's journey. If you are currently in this stage of your publishing journey, subscribe & learn about best practices to sail through this stage and set yourself up for successful publication.
---