A quick guide to conducting an effective review of related literature (RRL)
---
A question that we often get asked is how to review related literature. However, before we discuss that let's first understand what a review of related literature (RRL) is.
What's an RRL?
Put simply, RRL is a thorough and in-depth analysis of existing literature related to the topic of your thesis or dissertation. In an RRL, you can include the concepts, methods, and results of the existing literature relevant to your topic; this will give you an overview of what has been done in your field of research, the methods adopted that lead to the conclusions mentioned in the existing literature, and if there is a gap or conflict in the existing literature. The gap or conflict is what you can address through your research question.
Is it worth spending all that time on a detailed literature review?
Yes! A detailed literature review has a three-fold purpose:
1. Enables you to showcase your understanding of the subject and the work done in your field till the time of your research. 
2. Helps you define the problem statement and the purpose of your own research by identifying and highlighting a gap or conflict in the existing literature.
3. Helps you set context for your research by summarizing everything that your readers—journal editors, referees, and other researchers—must know about your field of research to comprehend your work better.
Easy steps to doing an effective review of related literature
Before you begin the RRL
1. Decide how you wish to organize your review:
There are several approaches you may take to present your literature review. Through this table, you may understand the difference between two of the most used approaches and choose the best approach for your manuscript:
Chronological

Thematic

Related work is listed as per their dates of publication, beginning from the earliest one.

Related work is listed as per their themes or theoretical concepts.

Highlights the development in a field of study over a period.

Highlights the existing knowledge about a topic with reference to important issues/themes/perspectives.

Example: An RRL focussing on skin cancer will entail examining the earliest methods of diagnosis and treatment, and gradually progressing to the latest models and treatment.

Example: An RRL focussing on skin cancer will list studies about melanoma and non-melanoma skin cancer, tanning as a cause of skin cancer, teenager awareness and attitudes to skin cancer, and treatment models.

 
2. Understand the difference between a study background and a literature review:
Understand how study background and literature review are different here: INFOGRAPHIC: 6 Differences between study background and literature review
3. Shortlist a good reference management software:
It is also recommended that you shortlist a good reference management software like Zotero to manage your bibliographic data and related research materials.

During the literature review process and at the writing stage
1. Identify relevant literature: The first and foremost step to conduct an RRL is to identify relevant literature. You can do this through various sources, online and offline. When going through the resources, make notes and identify key concepts of each resource to describe in the review. Discovering relevant work is highly important. Targeted search, following the citations of any relevant manuscript, and using a reference manager are some of the things to remember. You may look for other useful tips here: Tips for effective literature searching and keeping up with new publications
2. Structure your literature review well as you write it:
Similar to other components of a manuscript like the Introduction and Method sections, literature review is an important part of your manuscript. A literature review, especially if it is a stand-alone paper would usually have these components:
Introduction: You may begin your RRL by setting some context for your readers by providing information about the field of study, the relevance of the chosen topic within the field, and the focus of the literature review.
Methods: In this section, you may describe the criteria used to select the sources or the way in which the information has been presented. This makes it easier for the readers to understand your approach.
Body: This section is where you list all the related literature and talk about their relevance with respect to your research. The structure of the list depends entirely upon the approach you wish to take—chronological or thematic o any other. A chronological model would probably have different paragraphs for different time periods, while a thematic model would have sub-topics based on the different themes.
Discussion and conclusion: This section summarizes the main contributions of significant studies and discusses the questions that the review has raised about the topic and field. This is also the section where you highlight the gaps in research that the review has sparked and the possible suggestions for future research.
Reference list: The reference list is a very important part of a literature review as your article is based entirely on primary sources. The reference list should be comprehensive and page numbers and section details should be provided wherever necessary.
However, if the literature review is part of the manuscript, then the way it is structured will depend on journal requirements. It can be written as a single paragraph, but the paragraph can be structured to include the Introduction, Methods, etc. but without the actual sub-headings.
Conclusion
While a literature review can be published as an independent piece of writing or as part of a larger article, the basis for any kind of review of literature remains the same. It allows new researchers and busy scientists in the field to keep up to date with the latest happenings in the field and helps them to identify potential areas of research.
If you have any further doubts related to this topic, feel free to use the comments section to ask questions. Alternately, you can also post your question on our Q&A forum and our expert will be sure to provide the necessary guidance.
Comments
You're looking to give wings to your academic career and publication journey. We like that!
Why don't we give you complete access! Create a free account and get unlimited access to all resources & a vibrant researcher community.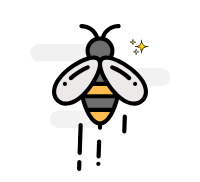 ---
Subscribe to Conducting Research
Conducting research is the first and most exciting step in a researcher's journey. If you are currently in this stage of your publishing journey, subscribe & learn about best practices to sail through this stage and set yourself up for successful publication.
---