A report of the 2017 North American Conference of ISMTE - (Events)
---
I was excited to be part of the 10th annual meeting of the North American chapter of the International Society of Managing and Technical Editors (ISMTE), which was held on August 10 and 11 at the Embassy Suites by Hilton, Denver. ISMTE membership has been growing steadily since it began, crossing 1000 this year, and this this meeting saw a high number of participants.
ISMTE is unique as it's specifically for managing and technical editors of academic journals, roles that are both demanding and exciting. I was particularly interested to see that a large number of ISMTE members are working with biomedical journals despite having an academic background in the humanities or English.
Michael Willis, the outgoing ISMTE  president, kicked off the meeting with news updates from the society, including the announcement that 4 positions on its 2018 board are vacant. In his keynote address, Trevor Butterworth from Sense about Science USA, made a compelling case for why science needs to be communicated effectively and accurately to the public, highlighting the need for responsible science journalism and adequate understand of statistics in mass media professionals. For him, saying "I don't understand math" is as inane as saying "I don't understand personal hygiene"!
I also gained some new insight on promoting research. George Woodward of Elsevier pointed out that all the social media promotional content in the world could backfire if the article being promoted was blocked from the public through paywalls. Charlie Rapple of Kudos made the point that the main challenge lies in giving authors the opportunity to promote their articles in ways that actually drive traffic to the journal, as authors are known to share their articles even in ways that violate their copyright agreements (e.g., by uploading PDFs on their personal social media pages or ResearchGate profiles).
My first day at ISMTE also included interesting sessions on launching a new journal and how common tools like Google Drive can be used to improve efficiency in an editorial office. The results of the ISMTE poster competition were declared, with the first prize going to a case study of the implementation of image integrity checking, by Yvonne Ohl and team, at the International Journal of Cancer. The plenary session on the ethics of preprints triggered a lot of discussion and questions, which were ably handled by the speakers, Jennifer Lin of Crossref and Martyn Rittman of Preprints.org. The day ended with a fun networking session, where we caught up with each other over a relaxing glass of wine (or two!).
The next morning commenced with several important updates in the world of academia. Notably, Jody Planck of the American Chemistry Society introduced its newly fledged peer reviewer training course, and John Sachs of Highwire gave a comprehensive update on the Manuscript Exchange Common Approach (MECA), which is a way of enabling seamless transfer of manuscripts between journals and manuscript submission systems. Donald Samulack of Editage/Cactus Communications shared the interim results of a large-scale ongoing cross-national survey on author perspectives on the publication process. The session on bibliometrics and impact, by Jen Mavzer of Coronis Group, was highly informative, as were the practical examples of how journals can leverage social media effectively, shared by Deirdre Muller of the American Water Works Association and Katie Murphy of the journal Genetics in Medicine. The conference wrapped up with a highly interesting session on the evolution from open access to open science, by Joerg Heber, Editor-in-Chief, PLOS One.
Though short, this conference really broadened my views on the publishing industry and academia, and gave me a lot of food for thought. I'll be eagerly looking out for new developments in academic communications!
Here're a few memorable photos taken during the conference sessions.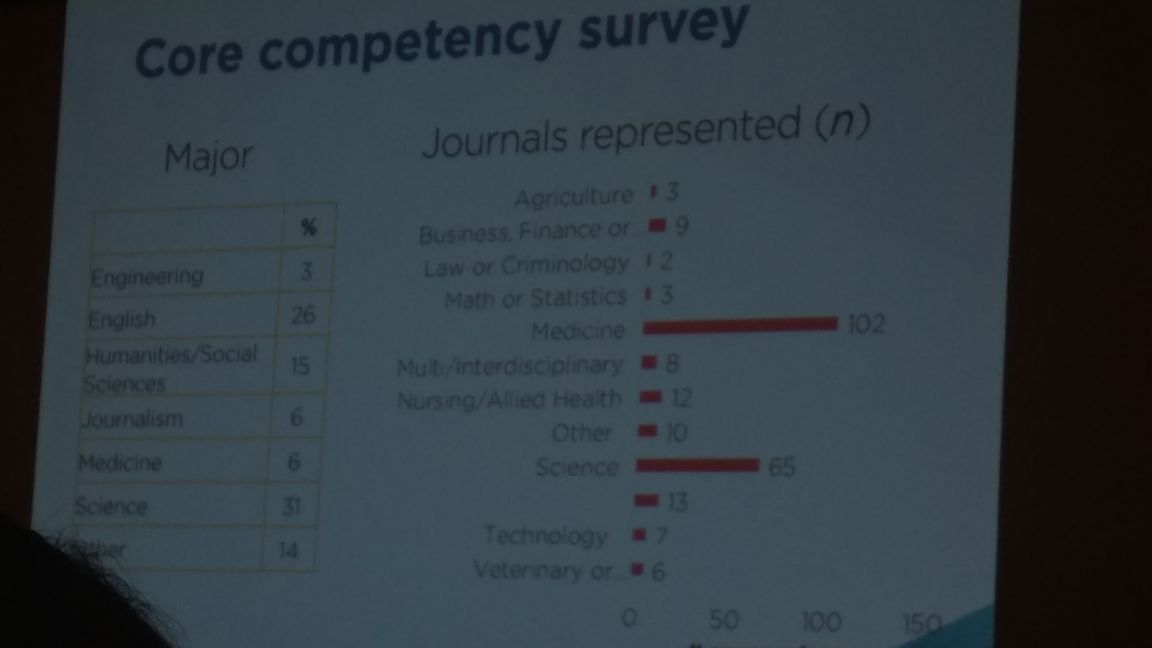 Picture 1: Core competencies of ISMTE members, presented by Michael Willis.
Picture 2: A practical question everyone in academic publishing faces: how do you define impact? Insights from Jen Mavzer.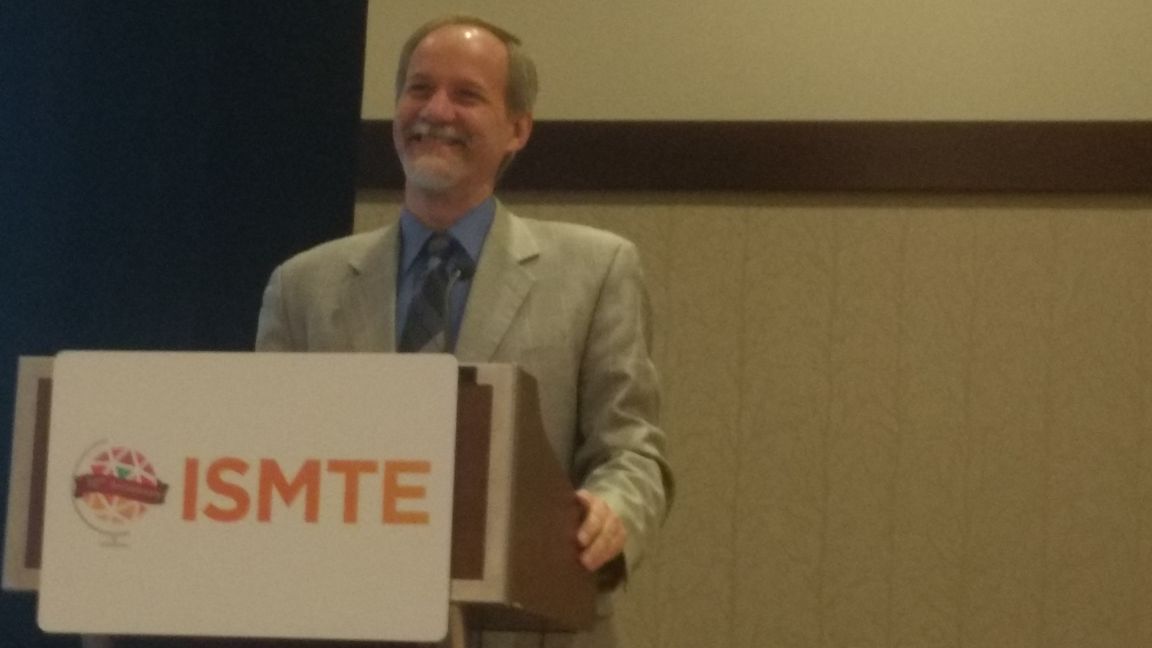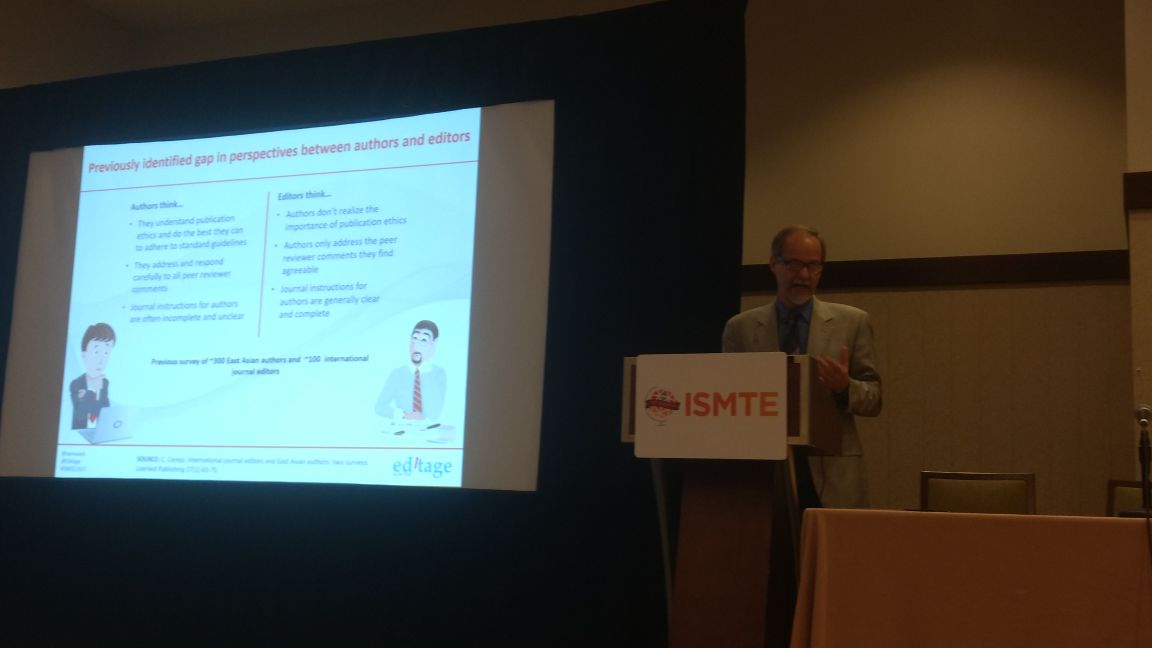 Pictures, 3 and 4: Donald Samulack sharing the interim results of the Editage survey on author perspectives on various aspects of journal publishing, with a sample of 5000+ authors worldwide.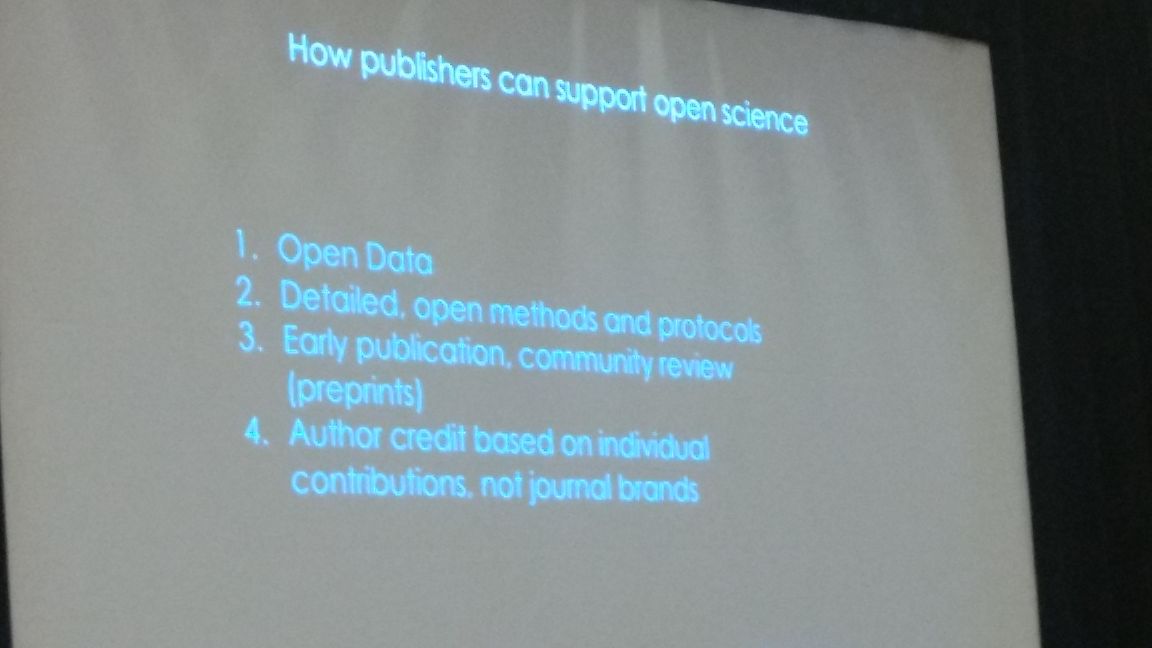 Picture 5: Tips from Joerg Heber, Editor-in-Chief, PLOS One, on how publishers can support open science.
Published on: Aug 21, 2017
An editor at heart and perfectionist by disposition, providing solutions for journals, publishers, and universities in areas like alt-text writing and publication consultancy.
See more from Marisha Fonseca
Comments
You're looking to give wings to your academic career and publication journey. We like that!
Why don't we give you complete access! Create a free account and get unlimited access to all resources & a vibrant researcher community.