Academy of Management Journal: Quick facts and submission tips
---
Aims and Scope 

 

Academy of Management Journal (AMJ) publishes empirical research that tests, extends, or builds management theory and contributes to management practice.

Publisher

 

Academy of Management (AOM) 

Publishes five journals in all:

Frequency of Publication

Six times a year:

February

April

June

August

October

December

Editor-in-Chief 

Gerard George: g.george@imperial.ac.uk

Editorial team: http://aom.org/Publications/AMJ/Editorial-Team.aspx
Critical criteria for publication
Articles must make strong empirical contributions: All empirical methods including, but not limited to, qualitative, quantitative, field, laboratory, meta-analytic, and combination methods are accepted.
Common reasons for manuscript rejection:
(1) Creation of new, weakly validated measures when well-validated ones already exist
(2)  Implementation of flawed research designs
Articles must make strong theoretical contributions: Articles must provide meaningful new implications or insights for theory.
Articles must have practical relevance: Articles should identify both a compelling management issue and a strong theoretical framework for addressing it.
Editorial policies
When submitting manuscripts to AMJ, authors must:
Agree that their manuscript is not under review for publication elsewhere and will not be submitted to another publication entity during the review period.

Attest that the manuscript reports empirical results that have not been published previously.

Confirm that their manuscripts have not previously been submitted to AMJ for review.

Agree that working papers, prior drafts, and/or final versions of submitted manuscripts that are posted on a website will be taken down during the review process.

Follow journal style:

http://aom.org/uploadedFiles/Publications/AMJ/amj_style_guide.pdf
Manuscript review process

Good publishing practices
Any prior publication of the data featured in the manuscript is explicitly acknowledged either in the manuscript or in the transmittal letter to the editor. (Any forthcoming or "in press" articles which use the data should be forwarded to the editor.)

To insure author anonymity, manuscript "properties" (under FILE in Microsoft Word) is erased prior to submission.

Plagiarism policy: AOM uses the iThenticate software to detect instances of overlapping and similar text in submitted manuscripts to combat plagiarism and publish original research.

Authors who submit manuscripts to AMJ for review are expected to reciprocate by reviewing for AMJ if called upon to do so.

Author resources [Visit

http://aom.org/Publications/AMJ/Author-Resources.aspx]: AMJ provides articles and editorials on making a contribution, publishing laboratory or qualitative research in the journal, the review process, and journal trends.
An informative read: Everything You've Always Wanted to Know about AMJ (But May Have Been Afraid to Ask)
Impact and rating
5.91 (2012 Journal Citation Reports)
#3 of 172 journals in the category of "Management" (2012 Journal Citation Reports)
#3 of 116 journals in the category of "Business" (2012 Journal Citation Reports)
 
Published on: Feb 05, 2014
Comments
You're looking to give wings to your academic career and publication journey. We like that!
Why don't we give you complete access! Create a free account and get unlimited access to all resources & a vibrant researcher community.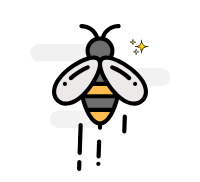 ---
Subscribe to Journal Selection
After writing a research paper, the next step is to find the right journal to publish it. Subscribe and get curated content to find the perfect journal that will give impetus to your research paper and your career.
---