Authorship (Part 1): Who should be the author of your research paper
---
Through the course of your research, right until you get your paper published, there will be several individuals who have contributed to your research project in different ways. However, not all of these individuals can be considered as authors of your paper. So who qualifies as an author on your manuscript?
This slide deck will clarify who is an author, who does not qualify as an author of your paper and three unethical authorship-related practices that you must avoid.
You're looking to give wings to your academic career and publication journey. We like that!
Why don't we give you complete access! Create a free account and get unlimited access to all resources & a vibrant researcher community.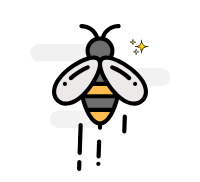 We're making improvements to this page, so you may not be able to complete this action. Please send your query to us on insights@editage.com and we will respond soon.