Your Research. Your Life. Your Story.
A magnetic community of researchers bound by their stories
Every researcher has a story. What's yours?
Calling off a wedding and dealing with academic pressures during a pandemic
---
This year was supposed to be special for me. I was supposed to get married.
I had just finished the second year of my PhD and hadn't taken any annual leave since the start, really, except a few days here and there. But I had planned to take two and a half weeks off because I was all set for my wedding. I've been incredibly stressed and unhappy during my PhD and wanted to completely switch off so that I could enjoy my wedding!
I finished all my experiments and left for my annual leave. Over the weekend that followed and the week after that, there was a lot of uncertainty and disappointment as many of our guests for the wedding cancelled due to the threat of COVID-19. We had no choice – we decided to postpone the wedding until next year, three days before it was due to happen. I was heartbroken about having made this decision. I'd been looking forward to my wedding for over a year! It was supposed to be a much-needed break from the stresses of my PhD. But instead, we were being forced by circumstances to cancel it.
I let my lab manager and PI know and they sent their apologies. The next day, at 9 am, my PI emailed me and my lab manager to set up a call to discuss my future PhD plans. So, on Friday, we had the call and she asked me if I could come into work and do some experiments.  Thankfully, my lab manager said that wouldn't be possible.
I was disappointed. First of all, I was on annual leave. You shouldn't be asking someone on their annual leave to phone in to discuss work. Particularly in my case when it was clear how stressed I had become and needed time off. The week before my leave, I was so stressed about the review of my second year that I vomited!
A wedding is a weak life change in comparison with people around the world who are losing their loved ones to the COVID-19 pandemic. However, a wedding is still a life event, and not being able to go through it as planned is a loss for me and something I need to deal with at my own pace. I felt that asking me to call in for a work meeting two days after I had to cancel my wedding (which was also close to the day my wedding was supposed to take place) was insensitive. I had tied up all loose ends before going on leave and was safely at home. Trying to get me in the lab to conduct experiments with the lockdown imminent felt like putting the project ahead of my health (mental and physical at this point).
Recently, an academic at my institution sent out an email to all grad students about a voluntary journal club. The email stated, "Everyone is too coy in putting themselves forward for journal club. To make it easier I have randomly picked people. If you really can't make it let me know, but to be honest you've got nowhere else to be!" and then went on to list the names of those that had been chosen. This sent me in panic mode. I generally find the presenting and public speaking side of my PhD very stressful. Although, like every other PhD student, I aspire to go to conferences and make/attend presentations, the thought of facing an audience makes me feel sick. I frantically checked the list to see if it featured my name. To my relief, it didn't.
I agree that we are all confined to our homes, but that doesn't mean we have the time or desire to participate in everything, every day. We're in the middle of a pandemic! People are dealing with so many uncertainties. Some have lost loved ones, some are trying to home school children, some are busy with work, while some just aren't feeling up for it. I see a lot of posts on social media about working from home at this time. Most seem to say that if you're doing even a couple of hours a day, that's good progress. I feel like there's a push for a "business as usual" scenario without taking into account the toll social isolation could be taking on our mental health.
My institution is yet to confirm whether our PhDs will be extended to compensate for the time we are losing. They will make these decisions on a case-by-case basis partly taking into account how much work can be done from home. I hope they will consider the fact that writing from home from 9 am to 5 pm is impossible in the current situation and that people may need entire days without work to take a breath and deal with the pressures of being isolated from friends and family.
I have adjusted to lockdown life now and know that some of the uncertainties around the academic and personal aspects of my life may remain. I am keeping myself motivated by thinking about my wedding next year — when I can finally relax (with no work interruptions or stress), be surrounded by the people I know and love, and enjoy one of the most awaited and important day of my life.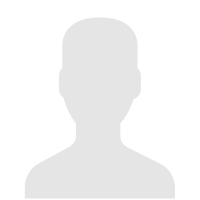 Comments
You're looking to give wings to your academic career and publication journey. We like that!
Why don't we give you complete access! Create a free account and get unlimited access to all resources & a vibrant researcher community.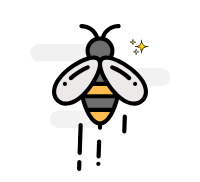 ---
Your Research. Your Life. Your Story.
A magnetic community of researchers bound by their stories
---