Choosing a service that fits your needs
---
Editage services are based on the specific needs that researchers have while preparing manuscripts for journal submission. Here are a few insights into the needs addressed by our Standard and Premium Editing services, as well as tips on how to select a service.
Premium Editing offers publication-focused editing that goes beyond the basic components of grammar, punctuation, and sentence structure. It covers the most important features that journals evaluate in a manuscript—most importantly, the editor ensures that the structure and logic of the paper, that is, the order in which arguments and information are presented, are in line with what most journals expect. The editor also provides suggestions on how to present the content more effectively, e.g., suggestions that make your research appear more convincing to the journal editor or peer reviewer.
Additionally, the Premium Editing service offers unlimited rounds of free re-editing for 365 days—which means that the editor can edit revised versions of your manuscript for free after you receive feedback from your co-authors, supervisor, or journal reviewer.
In short, use Premium Editing when…
You are not sure whether you have followed all the conventions in writing an article for journal submission

You do not have much experience in writing articles for journal submission

You are open to making changes in the structure or content of your paper

You are looking for extensive editing support at no additional charge after the first round of editing
Standard Editing is a fast and cost-effective option for authors who have significant experience in writing articles for journal submission. The focus of this service is to make detailed changes at the sentence level in order to make the English sound smooth and natural, while bringing out the author's meaning clearly.
Post-editing support in Standard Editing is available in the form of unlimited rounds of "Client Questions", where authors can send their doubts and queries to their editors.
In short, use Standard Editing when…
You are looking for checks that are focused more on the language than the content

You already have some experience in writing articles for journal submission

Your supervisor/co-author has approved the structure of your paper and has only asked you to polish the English

You have a relatively short deadline to finalize your document
Published on: Dec 17, 2013
Used his own editorial and publishing experience to help meet service delivery expectations and ensure that researchers achieve their publication goals.
See more from Aditya Vadrevu
Comments
You're looking to give wings to your academic career and publication journey. We like that!
Why don't we give you complete access! Create a free account and get unlimited access to all resources & a vibrant researcher community.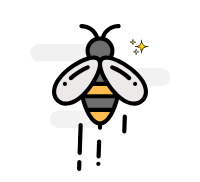 We're making improvements to this page, so you may not be able to complete this action. Please send your query to us on insights@editage.com and we will respond soon.
---
Subscribe to Manuscript Writing
Translate your research into a publication-worthy manuscript by understanding the nuances of academic writing. Subscribe and get curated reads that will help you write an excellent manuscript.
---