Your Research. Your Life. Your Story.
A magnetic community of researchers bound by their stories
Every researcher has a story. What's yours?
Everything is different in my life because of the COVID-19 pandemic
---
I am a faculty at the University of Petroleum and Energy Studies, in Dehradun in India. It is a nice city, close to the hill station of Mussoorie.
The COVID-19 pandemic has changed my daily life to some extent as I am stuck in my house, like many others, during the lockdown. This global pandemic has affected various aspects of life in different countries. 
The Prime Minister of our country has requested that people isolate themselves and stay at home. Schools, colleges, and offices are closed. The same is true of theatres, bars, and cinemas. Travel for both leisure and business is presently banned. Here in Mussoorie, people are facing no problems in purchasing essentials.
As an academic it's a tough time, although many of us are taking online classes and helping our students to the best of our ability. Our university has a devoted online portal from where we can take online sessions. It is safe and secure. Students can hear and view us and we can hear them and so it is an interactive session. We can share files and our screens with our students. Their assignments, projects and quizzes are taken online. It's such a useful tool!
We had been using this portal before the COVID-19 pandemic and that helped us smoothly transition to using it extensively during the lockdown. There are rarely internet connectivity issues in urban areas but students living in hilly and rural areas face difficulties with this mode of teaching. 
In a matter of weeks, COVID-19 has changed how students are educated around the world. These changes give us a glimpse into how education can change in the long term. New solutions for education could bring about much-needed innovation. Given the digital divide, new shifts in education approaches could widen equality gaps.
I am spending my time during lockdown by continuing to teach (online) so that education is not disrupted for my students. I have also been attending webinars, completing certificate courses through Coursera and Asian Development Bank Institute, working on some research papers, and helping those less fortunate around me by donating money and food packets.
I am also using this time to focus on my D. Litt work. I am working on the socio-economic impact of financial inclusion in Uttarakhand. In this tough time I have collected information from people in the urban areas of Uttarakhand through questionnaires. My questionaires collect the views of bankers towards financial inclusion and those of self-help groups regarding women empowerment. I am trying hard to keep my attention focused on research activities after taking online classes. The only problem I am facing is with regard to collecting data from the field. A lot of people here don't even have the simplest gadgets – so how can I get in touch with them? Using technology and online tools doesn't work in such situations.
Even though there is so much uncertainty and change to deal with, I try to keep myself motivated and engaged. I watch the news only occasionally to keep my mind off the current situation. Instead I listen to music and do yoga to take care of my body and mind.
Comments
You're looking to give wings to your academic career and publication journey. We like that!
Why don't we give you complete access! Create a free account and get unlimited access to all resources & a vibrant researcher community.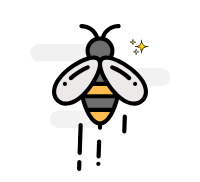 ---
Your Research. Your Life. Your Story.
A magnetic community of researchers bound by their stories
---