Finding and sharing the impact of research: Some tips for researchers
---
Editage was pleased to have invited Stacy Konkiel from the Altmetric team to conduct the webinar on Finding and sharing your research impact: Use Altmetric  Effectively. This webinar was held on May 27, 2015.
Stacy Konkiel is a Research Metrics Consultant at Altmetric, a data science company that helps researchers discover the attention their work receives online. 
At this webinar, Stacy spoke about some important concepts that will help researchers find and share their research impact. Given below are some key points that were discussed.
Research today is "web native" (i.e. created and published on the Internet) and "open" (i.e. shared freely and available for reading, reusing, and building upon)

Scholarship is moving beyond the journal article and diverse research impacts can now be recognized. 

Because of how research is disseminated today, the reach of your work may be greater and it is possible to measure the online attention your work is receiving and showcase its broader impact. These indicators are called Altmetrics. 

Altmetric provides free and subscription tools for tracking research impact, data on who is saying what about your research, impact data for articles, books, data, and more and scores for quick analysis and comparison

Finally, these Altmetric scores used should match the personal, departmental, or organizational objectives. They should emphasize qualitative over quantitative data. 
Participants across 9 countries attended this training and there were many interesting questions that were brought up. Find some of these questions and responses below. 
Question 1: Is the author responsible for promoting his/her work? I thought the responsibility rests with the journal. 
Response: Many authors are concerned about this. A great benefit of publishing with established journals is that they do a great deal of marketing and help you get traction for your research. But the volume of research has increased exponetially and because of this information flood that researchers have to wade through every day, it is better that researchers take action to promote their own research. You could set up your own Twitter account, blogs, and adopt other simple ways of promoting your own work to help it stand out. You can choose not to if you are overwhelmed. But at the very least, you should use Twitter and blog about your work to help you get the necessary attention for your work. 
Question 2: Do Altmetrics actually measure popularity or do they measure research impact?
Response: Since attention at Altmetric is measured in a general sense, it is possible that your score is affected if your peers friends, and family are tweeting about it or commenting on your work. This is why it is important to not look only at the raw count. It is equally important to look at the qualitative data. Who is saying what about your research is also very important. Has a Nobel Laureate tweeted about your work? Altmetric provides easy access to this kind of qualitative data.
To know about more questions and responses, download the recording attached below. You can also download the slide deck which is also provided below.
If you have any queries, do feel free to ask here.
Published on: Jun 20, 2015
Comments
You're looking to give wings to your academic career and publication journey. We like that!
Why don't we give you complete access! Create a free account and get unlimited access to all resources & a vibrant researcher community.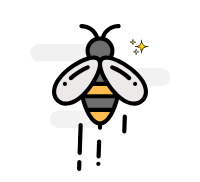 ---
Subscribe to Journal Selection
After writing a research paper, the next step is to find the right journal to publish it. Subscribe and get curated content to find the perfect journal that will give impetus to your research paper and your career.
---