Finding and sharing your research impact: A webinar by Altmetric
---
Editage has invited Altmetric to conduct a webinar that will help researchers discover evidence that their research is having an impact across the world. 
Details of the webinar
Date: May 27, 2015 (Wed)
Timezone:
GMT/UTC: 5.30 am
Japan: 2:30 pm JST
Korea: 2:30 pm KST
China: 1:30 pm CST
Taiwan: 1:30 pm TST
New York: 1.30 am EST
Duration: 1 hour
Who is this webinar for?
This webinar is for any researcher in the sciences interested in getting a job, advancing their career, or securing grants.
Why should you attend?
You'll learn how to discover hard evidence of the many ways your research is having an impact across the world--data that can help your career in many ways.
Here's a brief outline of the session
There are many types of research impact that can now be tracked thanks to data from platforms like Mendeley, Wikipedia, Twitter, Sina Weibo, and PubPeer. It's a lot for researchers to keep track of, but luckily services like Altmetric make it easy!

Scholars are increasingly getting credit for creating and sharing their research in formats beyond the journal article.

We'll teach you how to use Altmetric to track the attention that all your work receives online.

We'll also share examples of ways that other researchers have used this data for career advancement.
This session will be led by Stacy Konkiel, the research metric consultant at Altmetric. At Altmetric, she studies incentives systems in academia, research metrics, and disciplinary attitudes towards the idea of "impact." Since 2008, she has worked at the intersection of Open Science, research impact metrics, and academic library services.
To know more details and to register for this event, click here. Hurry! The seats are limited!
Published on: May 12, 2015
Comments
You're looking to give wings to your academic career and publication journey. We like that!
Why don't we give you complete access! Create a free account and get unlimited access to all resources & a vibrant researcher community.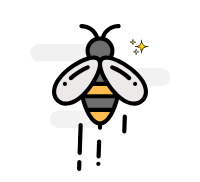 ---
Subscribe to Journal Selection
After writing a research paper, the next step is to find the right journal to publish it. Subscribe and get curated content to find the perfect journal that will give impetus to your research paper and your career.
---