How is open access shaping scholarly publishing and communication?
---
In the past few years, an increasing number of researchers, funders, and publishers have embraced open access. Advocates of open access opine that making research open and accessible for all will provide an equal opportunity to everyone to further science. From the early years of debating the implementation of open access to open access mandates and new technologies to aid increased accessibility of critical research, the scholarly publishing industry has come a long way.
International Open Access Week presents us with the perfect opportunity to talk about the ways open access is reshaping scholarly publishing and communication. To develop a better perspective around this, we reached out to bunch of people from the scholarly publishing universe to hear their views on open access and how it is or can transform scholarly communication. Here's what they had to say.
Nobuko Miyairi, Scholarly Communications Consultant (@NobukoMiyairi)
When talking about open access (especially in the publishing context), the main concern still seems to be with the contents being openly accessible, but I think the openness of metadata needs wider attention. As the FAIR principles are increasingly discussed and exercised well in the research data community, I would expect the same level of awareness on the published contents too. This is extremely important to ensure the published contents be properly harvested by indexing and discovery services. Simply put, "people can access this article" is not enough at all in the evolving scholarly services landscape.
Donald Samulack, Head, Global Stakeholder Engagement, Cactus Communications (@samulack)
While Open-Access publishing, in isolation, is perceived as a "movement", it should be thought of more as a "mindset". Publishing one's findings in an OA journal is a conscious activity that should be part of a continuum of open engagement, and open science in general. If we can set up fair behavioral and commercial models that support and encourage Open Science across all stakeholders in the scholarly ecosystem (researchers, peers, publishers, public, policymakers, and funders), with adequate attribution and the protection of intellectual property, then we truly will be in a position to accelerate discovery through the systemic sharing of scholarly knowledge.
Iryna Kuchma, Open Access Programme Manager, Electronic Information for Libraries (EIFL) (@irynakuchma)
Open access to me is the ability to fully participate in knowledge creation - from open engagement, open workflows, open source software and open hardware, open infrastructures to open access to publications and data, open evaluation, open educational resources and open evaluation. My favourite openness these days is openness to diversity of knowledge, as described in the first draft of the UNESCO Recommendation on Open Science. 

I think we are reaching a shared understanding that diversity, inclusion and equity in scholarly communication are muchly needed - from multilinguality to diversity of open interoperable infrastructures and business models. We've also seen that collaborative community-based models and open public infrastructures governed by research communities provide more efficient, timely, durable, local solutions and ensure a smooth transition to global open access. And we are in agreement that the academic career system should support and reward researchers who participate in a culture of sharing the results of their research. We don't need to make the case for open access any longer and could now focus on solutions - how to implement open access in different research communities, disciplines, countries and regions. Remember scepticism surrounding preprints?

In July this year, Europe PMC began indexing the full text of COVID-19 related preprints to make them searchable, alongside peer reviewed articles (with the green preprint label and an orange notification box which provides a warning that the article may not have been peer reviewed). And the European Commission recommends making COVID-19 related research findings available via preprint servers before journal publication, or via platforms that make publications openly available before peer-review. COVID-19 research sharing guidelines clearly outlined reproducible, responsible and transparent science practices and I wish they could be extended to all research areas and beyond the times of pandemics.  
It's interesting how we got unique perspectives on different aspects of open access – such as the need to think about metadata, to consider open access as a mindset rather than a movement, and to include openness to diversity of knowledge. What do you think of these perspectives? What's your take on open access and the role it plays in the dissemination of academic and scientific research findings today? Please share them with us in the comments below.
Sneha's interest in the communication of research led her to her current role of developing and designing content for researchers and authors.
See more from Sneha Kulkarni
Comments
You're looking to give wings to your academic career and publication journey. We like that!
Why don't we give you complete access! Create a free account and get unlimited access to all resources & a vibrant researcher community.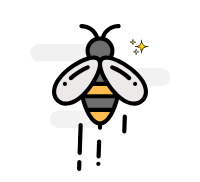 ---
Subscribe to Journal Selection
After writing a research paper, the next step is to find the right journal to publish it. Subscribe and get curated content to find the perfect journal that will give impetus to your research paper and your career.
---