How to build your identity as a peer reviewer [Free downloadable handbook]
---
Peer review undergirds the accuracy, credibility, and robustness of scientific literature and ensures integrity in research. While peer review is voluntary, it is considered a duty or service to the academic community for the advancement of science. It is also a way to "give back" to science for having one's own work reviewed.
However, peer review is not just a burdensome obligation of being a part of the academic community. A peer reviewer stands to gain a lot too.
We normally focus on the challenges a peer reviewer has to face, such as a lack of recognition and high demands on time. However, being a peer reviewer also comes with many benefits, and this handbook outlines how YOU can build your identity as a peer reviewer and leverage peer review to your benefit.
Mini handbook - How to build your identity as a peer reviewer.pdf
Comments
You're looking to give wings to your academic career and publication journey. We like that!
Why don't we give you complete access! Create a free account and get unlimited access to all resources & a vibrant researcher community.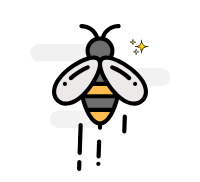 ---
Subscribe to Career Growth
Take a step toward advancing your career by learning more about getting funded, disseminating your research widely, and developing essential skills that will open new opportunities for you to succeed. Subscribe to receive curated content.
---