Your Research. Your Life. Your Story.
A magnetic community of researchers bound by their stories
Every researcher has a story. What's yours?
I felt jet lagged after my PhD viva
---
So last week on Thursday, I had my PhD viva, and I passed! Yay, alhamdulillah!
How do I feel? My emotions were jumbled up then because it just felt very surreal. Now, it is still surreal, but I'm in what I call a post-viva limbo (more about this in the next few paragraphs).
Looking back, I enjoyed my viva immensely, even though I was grilled to the core by the lovely Melissa Glackin, whose grilling made me feel like she's the mild version of Keith Taber (my supervisor assured me that she's him in a female form, but then I realised that my supervisor, Mark Winterbottom, is a mild version of Keith, so there you go).
I am a typical Southeast Asian who can't exactly receive praise easily, and I recognise that I do still have that impostor syndrome. So I had a bit of a weirded out feeling when my examiners told me that they enjoyed reading my work, but when it sank in, internally, I felt very, very chuffed.
I did not realise that time flew during the one and a half hours. What I remembered the most about the viva was that I glanced at Steve (my internal examiner, Steve Watson) whenever I thought that I could not handle Melissa's grilling. I suppose it was akin to my friend who kept glancing at her supervisor when she was being grilled at her own PhD viva (this friend did her viva at another UK university where her supervisor was allowed to sit in but needed to stay silent during the entire process).
At times during the viva, I felt that I was in a conversation with two teachers educators, which I was essentially doing; after all, Steve teaches PGCE Secondary Maths in Cambridge while Melissa teaches PGCE Secondary Biology in Kings. I think this happened in the second half-hour, or maybe earlier.
It was during those times when I felt like I was in my element. I spent almost three years of my time in Cambridge as a voluntary teaching assistant for Mark in PGCE Biology. This led to conversations with teacher educators (Mark, Elaine, Jo Haywood, and James de Winter) all the time when the PGCEs were in session. I even used James's phrase (a conscious competent) to describe teachers who were consciously making use of their expert intuitive judgements to differentiate themselves from teachers who were unconsciously making use of their expert intuitive judgements (an unconscious competent), and to differentiate these conscious competents from unconscious non-competents, i.e. those who were making use of their naïve intuitive judgements.
Upon reflection, I should have mentioned my research blog (it was in my thesis appendix), and I should have also spoken about the research poem I wrote to describe how I selected participants (and I should have also inserted the poem in the appendix of my thesis), when Steve and Melissa asked if I'd like to say something after that one and a half hours.
I think the post-viva time is like jetlag. You know, when you've changed time zones so quickly that you feel like you are disoriented? I think that's it. Also, because I could not sleep after my viva, it literally did feel like jetlag. I was on the phone with family and close friends back home, and I was texting and emailing everyone that mattered, both back home and here.
Not only that, a chat with my uncle back home reminded me of my late maternal grandmother. Being in a family that values education means having a lot of cousins who are undergraduate and Master's degree holders, but I am her first grandchild to pass a PhD viva. She would have been so happy for me had she been alive. So that brought in a few tears.
So, what's next? I obviously didn't take Mark's advice (which was to sleep for a week); instead, I've been keeping myself busy during this post-viva limbo by
a) Meeting friends – Friday, day after viva.
b) Sleeping in on the weekend (I think this constitutes Mark's advice to sleep for a week) – Saturday and Sunday = weekend after viva.
c) Chatted with family more than I usually do (thanks to an 8-hour time difference, it is quite hard to sort it out) – weekend after viva and Monday morning.
d) Sorting my visa out (passport's with the Tier 4 visa people as we speak) and visited my friend and her family in Bar Hill – Monday afternoon and evening.
e) Slept in on a weekday (I haven't slept in on a weekday in ages!), went to the library for Threeses, and went for a singing lesson – Tuesday afternoon and evening.
f) Went to see my tutor for a social chat (and let her know what I've been doing) and walked about town to get more books and other stuff. Tonight, it's choir, so will be singing Bohemian Rhapsody (cool!) – this is today on Wednesday.
g) Read blog entries that Keith and Steve wrote – Just started reading Keith's blog again; his entries are always thought-provoking and hilarious at the same time. So, I've been entertaining my friends with snippets from Keith's blog.
h) Going down to London tomorrow afternoon to see Jane, eat some cake from Ms. Cupcake and Sponge & Cream, and visit Keith (a friend), see Westminster Abbey, and observe some classes at Westminster School the next day – Thursday and Friday.
I still haven't had any weekend plans sorted, so if anyone is in Cambridge and would like to meet up, do text me on any of the social media outlets (like Facebook Messenger) and WhatsApp.
Then, on Monday next week, it's back on the grind for me. I am going to prepare two papers for publication while waiting for the official report to be sent through. For one of the papers, some re-analysis of the findings for at least two of the cases needs to be done, and I am going to finish the corrections within the time limit.
Career-wise, what's next? This is a good question that I don't know the answer to. I am very much in love with learning, and as much as I'd like to do an MPhil in Psychology, it would be better to get a job first and then take a bit of a break from that job (whatever that will be) to do the MPhil.
I am going to apply for research positions, definitely. Where that will be is a good question, as I have not yet decided where I want to go. I'm cheekily hoping that my supervisor will have research funding and he can pay me to do the job, but alas, I have to make my own way around the world.
Going back home to Brunei is one option. There are times when I wish that I am not a long-distance auntie for my nieces and nephews (my cousins' children), and there are times (especially when my mum had to be hospitalised when I was about to have my viva) when I wished that my first home was nearer to Cambridge. So, I will apply for a teaching position back home, definitely.
Maybe I should just apply for any research projects that I am interested in anywhere around the world and see what happens.
---
Hamizah Haji-Haidi (@AmyHeidi) is a PhD candidate at the University of Cambridge. This story was published on January 23, 2019, on Hamizah's blog, Reflective journeys of a doctoral student (available here), and has been republished here with her permission.
Comments
You're looking to give wings to your academic career and publication journey. We like that!
Why don't we give you complete access! Create a free account and get unlimited access to all resources & a vibrant researcher community.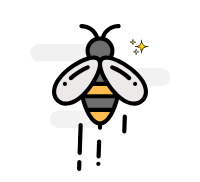 ---
Your Research. Your Life. Your Story.
A magnetic community of researchers bound by their stories
---