It's time to meet your writing goals; it's time to Shut up & Write!
---
Remember how you started the year? You may have set a few ambitious goals for yourself that seemed hopeful and promising.
Perhaps you told yourself: "I'll publish two articles this year." Or, "I'll start writing my thesis early so I don't have to rush close to the deadline."
But then, life happened and you got caught up in all the other interesting stuff you're doing. The good resolutions gradually faded out and the writing never got done.
Does that sounds familiar? Don't worry, you're not alone!
Academic writing is one of the most crucial tasks of a researcher's life and one which most of us struggle to accomplish. When the pandemic hit and lockdowns stalled most of the lab work, many researchers decided to utilize the time to finish their writing tasks, pending articles, theses, grant proposals. However, this was when many of them realized how hard it is to get focused writing done, especially when you're working alone.
"I am writing my last paper and thesis and am running against a deadline. I have a procrastination tendency and want to get rid of this and write regularly to meet my deadline."
"My PhD life has been derailed by my personal life and COVID-19. I am unable to focus when I'm working alone."
"I have ADHD and desperately need external structure in my work life as a recent Associate Professor."
These are the kind of comments we come across almost every day in our interactions with researchers. We decided to do something about it, and we came up with the idea of Shut Up & Write – online co-working sessions where a small group of researchers come together on a fixed day of the week for an hour of focused writing. We started having these sessions on R Voice, an online community platform for researchers. Soon, we discovered that it's incredibly helpful to write with others in academia and be accountable to the group.
The concept is simple – you get on a Zoom call with a group of researchers for one hour of focused writing. It is a one-hour block where we use proven productivity techniques to get writing done. All you do during the session is just what the name says - Shut Up & Write!  And you do this with your camera on and under the watchful eyes of a moderator. This helps you resist the temptation to check your phone or email, avoid all distractions, and focus on your writing.
With the summer holidays here, we thought of extending the benefits of Shut Up & Write to the Editage Insights community as well.  Click here to know how to register.
How does it work?
You decide your own writing goal for the session.

Prepare for the session in advance by doing your reading, making notes, etc. Use the session only for writing.

After quick introductions, share your writing goal in the accountability sheet we provide. This will help you track your progress and the challenges you faced.

A moderator will be available to give advice or even share tips and resources if you're stuck at any point and need help.

At the end of the session, you can interact with the other researchers, discuss how much you got done, and celebrate!  
How does Shut Up & Write help you?
Research has shown that with digital distractions, the human attention span has been reducing – and currently, we have an attention span of 8 seconds, less than that of a goldfish! What is worse though, is that once you're distracted, it takes 23 minutes to refocus.
Shut Up & Write helps you take control of your time and minimize distractions

You feel motivated to write when you see others doing the same (more so when you know others can see you too!)

The accountability sheet helps you track your progress

The productivity techniques we use in our sessions allow for small breaks to ensure you don't get back pain or eye fatigue

Plus, you get a chance to connect with other researchers across fields and countries!
Here's what some of our Shut Up & Write attendees have to say about the sessions:
"We had a wonderful Shut Up & Write session today! It was a very productive session where I could add a substantial number of words in an article I had started writing a while ago but had been procrastinating for weeks. I could find some new faces joining us along with other old members. It was really thrilling to meet new people and work together with them. Look forward to attend more of such sessions!"  
- Dr. Ruchika Yogesh, Independent Researcher, Medicinal Chemistry Subject Matter Expert, Infinita Labs
"How often are we tempted to just, just glance at other distractions like social media or shopping sites while writing? And then that distraction stays, we lose track of our goals and time and end up frustrated for not having done justice to the day's productivity. The Shut Up & Write sessions help me dedicate a specific time every week to writing, set goals and achieve something purposeful from that writing hour! I simply love the idea of Shut Up & Write and the way they have piloted it. I'm reaping the benefits and will definitely continue attending the sessions. The tips and tricks shared by the moderator also helps me improve my writing skills. An essentially productive writing hour!"
 - Gayatri Ramachandran, PhD student, Department of Biochemistry, School of Life Sciences, University of Hyderabad
Come join us for our next Shut Up & Write session! Let's make writing fun! We have limited seats available for the upcoming session, so block yours now!
Comments
You're looking to give wings to your academic career and publication journey. We like that!
Why don't we give you complete access! Create a free account and get unlimited access to all resources & a vibrant researcher community.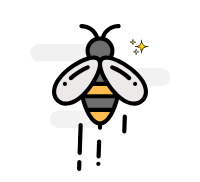 ---
Subscribe to Conducting Research
Conducting research is the first and most exciting step in a researcher's journey. If you are currently in this stage of your publishing journey, subscribe & learn about best practices to sail through this stage and set yourself up for successful publication.
---