Reaching out to a wider audience – the world beyond publishing
As a researcher, you can no longer stop at publishing findings in a journal. You also need to increase the visibility of your work by making sure it reaches the experts from your field as well as the general public. Dr. Shivanee Shah – Senior Managing Editor, Impact Science Division, Cactus Communications – will talk about how you can boost the visibility and impact of your work and help you think of ways to do this. Join Dr. Shah as the takes you through the various avenues you could explore to increase the visibility of your work and show the real impact it could have on society.
In this session, you will learn more about what you could do in addition to publishing your paper in a journal – e.g., open access publishing; writing simple lay summaries of your research that can be easily understood by all; and creating visual versions of your work such as infographics, video summaries, etc. This session will help you create a clear plan to increase the visibility of your work, get more citations, and attract future funders and employers.
Speaker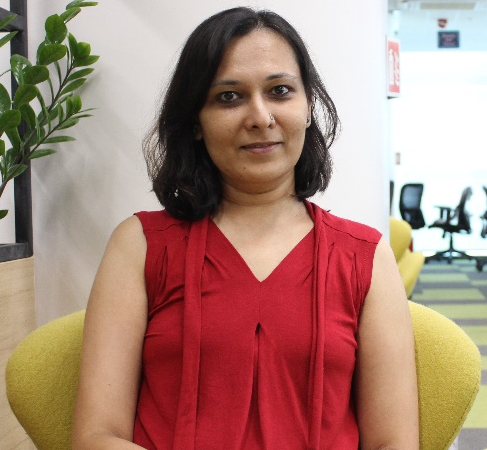 Dr. Shivanee Shah, Senior Managing Editor, Impact Science Division, Cactus Communications
Dr. Shivanee Shah obtained her Bachelor's degree from St. Xavier's College, Mumbai, India, with an Honors in Microbiology and Biochemistry; her Master's degree from Maharaja Sayajirao University, Vadodara, India, in Biochemistry; and her doctoral degree in Immunology from the Department of Microbiology and Immunology, Loyola University, Illinois, USA. She has completed two postdoctoral fellowships, one at the Department of Thoracic and Cardiovascular Surgery, Loyola University Medical Center, Illinois, USA and one at Department of Pathology, University of Massachusetts Medical School, Massachusetts, USA.
After returning to India, she joined Cactus Communications as a Managing Editor in the Publications Support Services team. She is currently playing the role of Senior Managing Editor in the Impact Science Division of Cactus Communications, where she focuses on helping researchers boost the impact of their work through alternative ways of communicating science. She is also a BELS (Board of Editors in the Life Sciences) certified editor.