Nature Methods: Quick facts and submission tips
---
Aims and scope

Nature Methods publishes "novel methods and significant improvements to tried-and-tested basic research techniques in the life sciences' and is 'aimed at a broad, interdisciplinary audience of academic and industry researchers actively involved in laboratory practice."

Publisher

Nature Publishing Group

Frequency of publication

Monthly (12 issues a year, which make up one volume)

Editorial information

Natalie de Souza is the Chief Editor, who heads a team comprising six other editors (two senior editors, two associate editors, one assistant editor, and one technology editor). Further details are available here:
ww.nature.com/nmeth/about/about_eds/index.html.
CRITERIA FOR PUBLICATION
Nature Methods publishes contributions of broad interest, which contain "thorough assessments of methodological performance and comprehensive technical descriptions that facilitate immediate application." Contributions are published in a variety of formats. Primary research formats are of four types: articles, brief communications, analyses, and resources. Other formats are Correspondence, News and views, Reviews, Perspectives including historical perspectives, Commentaries including historical commentaries, and Application notes. The features of each type of contribution are given here:
www.nature.com/nmeth/authors/article_types/index.html.
EDITORIAL POLICIES AND SUBMISSION GUIDELINES
Nature Methods prefers to receive all manuscripts through online submission system at http://mts-nmeth.nature.com/cgi-bin/main.plex. New authors are required to register first. The online system also accepts pre-submission enquiries. A guide to authors is available at www.nature.com/nmeth/gta.pdf.
 
MANUSCRIPT REVIEW PROCESS
All submissions are initially reviewed in house: each new submission is read by a primary editor, who, in consultation with the other editors, decides whether the submission should be sent out for peer review. Authors may suggest possible referees as well as those who should be excluded from the review process, although the final decision rests with the journal.
GOOD PUBLISHING PRACTICES
Nature Methods shares many resources for authors with other journals published by NPG, the Nature Publishing Group. Authors are encouraged to use the active voice and to avoid jargon and acronyms where possible. All accepted contributions are copy-edited in house to ensure that the language is grammatically correct; the writing is logical, clear, and concise; and usage is consistent with search terms and terminology used in earlier articles published in the journal. Resources for authors are available at www.nature.com/authors/author_resources/how_write.html.
INDEXING & METRICS
The impact factor for 2014 is 32.072.
USEFUL LINKS
Journal homepage: www.nature.com/nmeth/index.html
Instructions to authors: www.nature.com/nmeth/gta.pdf
Editorial board: www.nature.com/nmeth/about/about_eds/index.html
Descriptions of difference categories of contributions:
www.nature.com/nmeth/authors/article_types/index.html
Resources for authors: www.nature.com/authors/author_resources/how_write.html
Published on: Aug 31, 2016
Comments
You're looking to give wings to your academic career and publication journey. We like that!
Why don't we give you complete access! Create a free account and get unlimited access to all resources & a vibrant researcher community.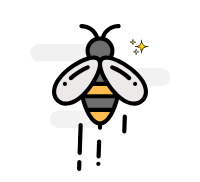 ---
Subscribe to Journal Selection
After writing a research paper, the next step is to find the right journal to publish it. Subscribe and get curated content to find the perfect journal that will give impetus to your research paper and your career.
---