Open access publishing: acting together with authors, editors, societies, and institutions
This interview is part of a Series
This interview is part of a Series
Series
Interview with Dr. Caroline Sutton
This interview series features Dr. Caroline Sutton, Co-Founder of Co-Action Publishing, an open access international academic publishing house that covers a range of disciplines. As an expert on open access publishing, Dr. Sutton dicusses her views and experience regarding scholarly community and open access publishing, such as, the concept of open access, the sustainability of open science, and public debates concerning open access in scholarly communication.
Read more
---
Dr. Caroline Sutton is Co-Founder of Co-Action Publishing, an open access international academic publishing house that covers a range of disciplines. Globally networked with publishing and library communities, Dr. Sutton is a notable advocate and an active expert on open access publishing: among her many engagements concerning open access is her participation with entities such as the European Commission, where she served as Rapporteur. Dr. Sutton continues to discuss, debate, and work on many projects through Co-Action with leading research groups and figures. She developed the Best Practices Guide to OA Journal Publishing together with Lund University Libraries Main Office. Dr. Sutton holds a PhD in Sociology from Uppsala University, Sweden. (Please see the first part of this interview for her detailed bio.)
In the last part of her interview, Dr. Sutton tells us all about taking action in the community as open access publishers.
Open access publishers once lacked a voice in public debates concerning scholarly communication but are now becoming more established. What critical factors do you think allowed this to happen?  
I think in this respect that the establishment of the Open Access Scholarly Publishers Association (OASPA) was an important turning point. In the early days, open access publishers were few and far between so we sought one another out at conferences and other meetings. We often grabbed a coffee over which we discussed what was working and what was not. We recognized that we were all highly engaged in advocacy work aimed at making scholars and other stakeholders aware of open access and how we defined it. There was also a need to build the OA marketplace. At the same time, we were aware that fierce debates were going on and in these, publishers were typically referenced as a homogenous group; we were being lumped together with organizations expressing opinions and claims that were very different from our own.  In 2008, the founders launched OASPA in large part to gain a voice in public debate. At a time when debate was otherwise creating a growing divide between publishers and institutions, OASPA was able to cross that divide and engage with funders, libraries, etc. to move open access forward.
Today the challenge of having a voice remains insomuch as everyone has now thrown their hat into the game and is trying to take control over the right to define what open access is and how it should be practiced. For example, while OASPA has advocated the use of CC licenses for a variety of reasons, other groups are working to introduce alternative licenses.
Yourself and two others found the open access publisher, Co-Action Publishing. The name seems to be well-chosen as it is one of the early responders to the open access demand. Can you tell us about the organization? What makes it different from other OA journals?
Indeed, we thought long and hard about our name and following an internal branding project this spring and summer, we continue to be glad we chose it. Our mission is to exemplify open access scholarly publishing at its best – rigorous, consequential, deeply engaged, and adaptive – partnering with authors and societies dedicated to making a positive impact on the world through their research. With the name Co-Action Publishing, we wanted to signify our recognition that it is by acting together with authors, editors, societies and institutions that we can make this happen.
In the open access boom, most publishers have chosen to "go big". This is probably in an effort to corner a section of the market, but also to take advantage of economies of scale. We have made a very different choice. Almost eight years after launching, we have just 34 titles. Being small gives us many advantages, the greatest of which is the ability to deliver services for authors and our editors that demonstrate our commitment and engagement in helping bring their research to the communities that can benefit from it. This will be more evident in the websites and new services that we will be launching late this year.
Finally, we are a Scandinavian company. Scandinavian business culture is imbued in how we interact internally and with our partners and authors. People describe us as friendly, straightforward, egalitarian and honest; we will tell you straight up what the strengths and weaknesses are. We are practical and efficient as well as focused on quality.
The original founders of the company remain the owners of the company. Fewer titles means the three of us are well aware of the work status on each title and have a relationship to our journals and their editorial teams in a way that would be difficult to maintain if we published several hundred journals.
You play an active role in open access publishing with the work you have done at Co-Action and outside of it. Any interesting projects on your horizon you would like to share with our readers?
This is a very exciting time in scholarly publishing. Now that the "fight" for open access has more or less been won, we are able to move beyond open access and work to create a new ecosystem and infrastructure for scholarly publications and communications. Much of our current work is directed at infrastructural issues.
One of our closest partners is the Public Knowledge Project, PKP. With PKP we were involved recently in adapting PLOS article level metrics for OJS users. As an extension to this, Co-Action Publishing and PKP are involved in a project initiated by OASPA to test out common sourcing of article level metrics data and reporting standards. With PKP we are also involved in the Dataverse Network Project (http://thedata.org), which is a web application for publishing, citing, analyzing and preserving data. The project is headed by the Institute for Qualitative Social Science at Harvard University.
Co-Action Publishing is a part of the informal ESAC initiative, which was recently launched. ESAC stands for Efficiency and Standards for Article Charges, and currently includes representatives from Copernicus Publications, the German Research Foundation, Max Planck Foundation, Bielefeld University Library, Co-Action Publishing and Public Library of Science (PLOS). The project was initiated following discussions amongst the group founders around the need to create common standards and practices for managing article processing charges that would lead to an overall efficient system for all stakeholders.
Personally, I am also involved with Infrastructure Services for Open Access, IS4OA (www.is4oa.org), which manages the Directory of Open Access Journals (DOAJ) and the Open Citations Corpus, OCC. IS4OA was launched by Alma Swan, Lars Bjørnshauge and I in late 2013. Through the DOAJ and OASPA I have been deeply involved in considering quality control issues and transparency. 
Thank you, Dr. Sutton.
Be sure to see the first two parts of this interview series with Dr. Sutton: A skeptics guide to open access and Understanding open access publishing and its chances for sustainability.
Interviews were conducted by Alagi Patel.
Published on: Sep 04, 2014
Comments
You're looking to give wings to your academic career and publication journey. We like that!
Why don't we give you complete access! Create a free account and get unlimited access to all resources & a vibrant researcher community.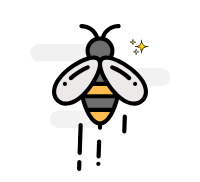 ---
Subscribe to Journal Selection
After writing a research paper, the next step is to find the right journal to publish it. Subscribe and get curated content to find the perfect journal that will give impetus to your research paper and your career.
---