Recipe for success: Bake the perfect manuscript with the #POWERofMORE
---
Like many others across the world, the past 18 months have given me a chance to revive my interest in baking and cooking. Now if I have the ingredients and the right tools, I can bake a perfect muffin that could win hearts (and sometimes even arguments!).  
As I whipped up a fresh batch of muffins, I thought about the unlikely similarities between celebrated chefs and successful researchers. I saw how both shared a thirst for knowledge, a passion for trying new things, an eye for detail and precision with measurements, and the determination and hard work needed to create something unique that makes an impact. And the best part is there is no one right way to do this. As long as you have all the right ingredients at the right time, YOU can whip up a fabulous dish, one that reflects YOU and the love you put into your work.
This got me curious – is there a recipe for researcher success? While the flavor and value of your dish is measured by the quality of ingredients used, do researchers know (or have access to all) the key elements needed to deliver the perfect manuscript? Excited, I reached out to experts to create a proven researcher-tested recipe with step-by-step instructions to bake the perfect manuscript muffin using the #POWERofMORE. This recipe will give you the confidence to work on your research from scratch and develop it into a masterpiece that is appreciated by journal editors, peer reviewers and peers alike.
If you like what you read, feel free to download a copy of this recipe or share it with someone who you think would benefit from experiencing the #POWERofMORE.

By now, you've probably realized that we've got something big and exciting cooking at Editage. It's true! Harnessing 19+ years of experience working with over 500,000 researchers across the world, Editage has come up with something that will blow your mind. We know YOU deserve more for everything that you do – more time, more options, more support. So, grab your invite to our exclusive launch, where you'll get everything you need to whip us your own success stories with the #POWERofMORE!
#POWERofMORE - Our recipe for the perfect research manuscript.PDF
Senior writer, editor and mentor with a passion for weaving words into compelling content for academics in the sphere of science communication and scholarly publishing
See more from Elizabeth George
Comments
You're looking to give wings to your academic career and publication journey. We like that!
Why don't we give you complete access! Create a free account and get unlimited access to all resources & a vibrant researcher community.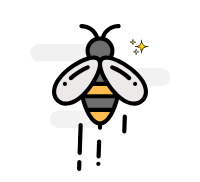 ---
Subscribe to Conducting Research
Conducting research is the first and most exciting step in a researcher's journey. If you are currently in this stage of your publishing journey, subscribe & learn about best practices to sail through this stage and set yourself up for successful publication.
---