The coming of age of the abstract in scientific writing: graphical and video abstracts
---
Over the last two decades, the way information is being consumed, processed, and disseminated has changed drastically. Digital media has brought in major changes in communication methods. Science communication too, has changed to suit the changing needs of the audience. Today, social media has become a platform for scientists to share their ideas and promote their research. In addition to online media channels such as Facebook, You tube, and Twitter becoming popular sources of information for today's audience, the mode of information processing has also changed. The modern day audience prefers nuggets of information which are quick and easy to process rather than reading lengthy articles. Visual modes of information are also increasingly gaining popularity over textual content. To cater to the changing needs of the audience, many journals are coming up with innovative ways to reach out to and engage the audience. One such innovation is the use of graphical and video abstracts to promote scientific articles.
Graphical abstracts and their benefits
A graphical abstract is a single, concise visual representation of the main research findings presented in an article. It summarizes the key contents of the article for readers in a specially designed figure. Lily Bui identifies the advantages of a graphical abstract in her article "A glance at graphical abstracts." A graphical abstract is more effective when sifting through huge volumes of literature, as it can be understood at a glance. Additionally, graphical abstracts make it easier for readers from a different discipline to understand very technical and complex scientific concepts, thus facilitating interdisciplinary research. Another advantage is that it is possible to provide more information about the methods and results through a graphical abstract. This can be difficult to achieve in a traditional abstract with its strict word limits. What is more, graphical abstracts are also ideal for sharing on social media, making it easy to promote a piece of research. Thus, graphical abstracts have the power to attract a wider audience and motivate them to view the actual article. According to Elsevier's author guidelines, the graphical abstract is "intended to encourage browsing, promote interdisciplinary scholarship and help readers identify more quickly which papers are most relevant to their research interests." Thus, more and more journals today are embracing the concept of graphical abstracts.
Video abstracts and their benefits
A more recent offshoot of the graphical abstract is the video abstract, a short video summary aimed at piquing the reader's interest in the article. These are typically 3-5 minute videos that present the research, providing a brief background, outlining the basic methods used, and summarizing the main findings. Karen L. McKee, author of the blog The Scientist Videographer, explains the advantages of using a video abstract in a blog post. According to her, a video enables authors to provide a more personal explanation of their findings, putting their work into a broader perspective. Additionally, search engines rank videos higher than textual descriptions. Thus, people searching for information on a specific topic will be more likely to find the video abstract at the top of the search results, and the video will take them to the article, leading to increased visibility. Additionally, if the video is published on YouTube, the authors are free to embed their video abstract on their own websites, something that they can rarely do with their published articles because of copyright restrictions. Besides, for people outside of the scientific community, such as health workers or resource managers, who would typically not read a journal article, video abstracts may be a good way to understand the key findings of a study. Victoria Dickerson, Associate Editor for Technology and New Media for the journal Family Process, says  in a blog post that her journal has found video abstracts extremely useful to promote their articles and that research conducted by Wiley's marketing team in 2012-2013 showed that articles with video abstracts had 82% more full-text downloads than those without video abstracts.
Creating graphical abstracts
The idea of visual abstracts can be intimidating to some scientists, but with a little bit of effort, they might not be all that difficult to create. For a graphical abstract, one first needs to draw on any software, such as Microsoft PowerPoint or Paint, CorelDRAW, Photoshop, etc., save it as an image file, and finally resize to the dimensions specified by the journal. Andrew Sun, in his blog post "Softwares for drawing graphical abstracts," gives some great tips about the right software to be used for drawing a graphical abstract. Additionally, some publishers like Elsevier, Cell Press, ACS, and IEEE provide detailed guidelines about graphical abstracts on their website.
Do you have any questions related to writing and publishing your research paper?
Ask a Question
Creating video abstracts
Journals' requirements for video abstracts are at present quite simple. According to Victoria Dickerson, the computer webcam and built-in microphone can be used for recording a video abstract. Authors just need to talk as they would in any thoughtful presentation.  They are then required to upload their video abstract on You Tube, after which it is reviewed by the journal, and added to the journal's You Tube channel. Video abstracts, though not very common at present, might become standard practice in the future. Therefore, it is important for authors, to develop the skills required for creating them. Karen McPhee's blog post provides a detailed guide on how to create an effective video abstract. Even if a journal does not publish video abstracts, the author can benefit from creating one and independently using it to promote his or her research. Some author support services companies, including Editage, have started offering video abstract services as per the author's requirement. 
Visual abstracts, whether in graphical or video format, are definitely the way forward for authors as these create a huge opportunity to drive traffic to the authors' publications. They provide a quick and easy way to increase research outreach, making sure that people benefit from a study. The real success of research lies in its application and efficacy in solving human problems. As the digital media and communication landscape changes, scientists will have to adapt to innovations like graphical and video abstracts to ensure scientific progress.
 
Related reading: 
The complete guide to writing a brilliant research paper
Published on: Feb 01, 2016
Comments
You're looking to give wings to your academic career and publication journey. We like that!
Why don't we give you complete access! Create a free account and get unlimited access to all resources & a vibrant researcher community.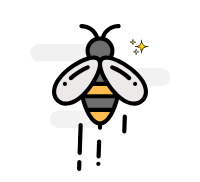 ---
Subscribe to Career Growth
Take a step toward advancing your career by learning more about getting funded, disseminating your research widely, and developing essential skills that will open new opportunities for you to succeed. Subscribe to receive curated content.
---