The importance of manuscript submission readiness checks (with a downloadable checklist to get you started)
---
Once you enter the world of academia, you quickly realize that the culture of 'publish or perish' is here to stay. You are required to publish your work to get a job, further your career, or even attract research funding, all of which makes it imperative to deliver a publication-ready manuscript. But how do you do this? George Allen, Sr., an American football coach, had it right when he said "Winning is the science of being totally prepared." For research authors, this means conducting a comprehensive manuscript submission readiness check to polish your work and get published faster.
How researchers can benefit from a manuscript submission readiness check
There are over 7.8 million researchers across the world and growing,1 and so is the competition to be published. Authors are advised to choose a good manuscript submission readiness check because 21% of manuscripts are desk rejected by journals, while another 30% are rejected after a peer review.2
Journal editors say the top three important reasons for desk rejections are 1) a mismatch with journal scope, 2) duplicate or inferior content, and 3) poor language quality.3 A thorough pre-submission check is essential to assess how well your work is aligned with journal guidelines and whether your manuscript is complete, in terms of recommended format and structure, commercial declarations, authorship details, written permissions, etc. In cases where there are large amounts of data, different information sources, and multiple authors, this crucial step ensures you are accurate and consistent with the data, facts, numbers, tables, figures, symbols and measurement units used in your manuscript. Most importantly, a manuscript submission check gives you the opportunity to identify any missing or incorrect citations and references, which may have been construed as plagiarism and affected your research reputation.
Getting your research manuscript edited or proofread before submission is considered crucial in scholarly publishing, which hinges on comprehension, logic, and error-free content. An in-depth language check weeds out typos, grammar and style errors, as well as confusing language that can result in instant rejection. Authors can also avoid a lot of flak by ensuring their work complies with all relevant ethical guidelines, such as patient care or clinical trial registration, and does not violate any publishing norms.
You only get one chance to make a good impression with journal editors and reviewers and a manuscript submissions readiness check helps you ensure your work has everything needed to succeed. But there are so many things to check, so how can you ensure that you've been thorough? This is where R Pubsure comes in to help you ensure your manuscript is submission ready!
How R Pubsure works for you
Secure, trusted, comprehensive, and free, R Pubsure analyzes your research manuscript in minutes and presents you with a detailed report that highlights areas of improvement, including missing data, if any. What's more, you get to check your manuscript multiple times for free, until you are sure you have a polished paper with the best chance of success. Manuscripts that score high, across the key parameters most journal editors check for, are awarded a shareable R Pubsure Certificate of submission readiness.
Trusted by authors and top institutions across the globe, R Pubsure leverages 18+ years of editorial intelligence and interactions with over 1 million research papers with cutting-edge AI algorithms to help you simplify the submission process and avoid desk rejections. Find out if your manuscript is submission ready in three simple steps:
Upload your manuscript for a comprehensive evaluation

Get your score in minutes, with a detailed R Pubsure Report

Receive the R Pubsure Certificate of submission readiness
To help authors streamline their publishing journey, we've put together a handy checklist to maximize your chance of acceptance.4 However, these checks can take a lot of time and effort, which makes the R Pubsure manuscript submission readiness check a great option for authors on the path to success.

As an author, you are responsible for performing a thorough manuscript submission readiness check.  Streamline your submission journey, avoid critical errors, and maximize your chance of publishing success with R Pubsure. Don't let minor flaws get in the way of your publishing dreams, visit https://pubsure.researcher.life or write in to support@pub-sure.com now!
References:
Manuscript submission readiness - The 10-point checklist.pdf
Senior writer, editor and mentor with a passion for weaving words into compelling content for academics in the sphere of science communication and scholarly publishing
See more from Elizabeth George
Comments
You're looking to give wings to your academic career and publication journey. We like that!
Why don't we give you complete access! Create a free account and get unlimited access to all resources & a vibrant researcher community.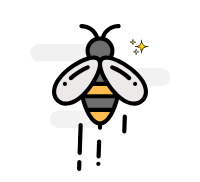 ---
Subscribe to Journal Submission & Peer Review
Improve the chances of your manuscript's acceptance by learning how to prepare a manuscript for journal submission and handle the peer review process. Subscribe and get curated content that will give impetus to your research paper.
---