Your Research. Your Life. Your Story.
A magnetic community of researchers bound by their stories
Every researcher has a story. What's yours?
The resilience that my international PhD gifted me
---
My academic adventures began in 2015 when I joined the Universiti Utara Malayasia (UUM) for my PhD. My initial research supervisor was an Associate Professor who is an expert in quantitative methods. When she concluded that I required qualitative research expertise, she redirected me to a new supervisor, who had a qualitative methods background, so I did not mind since I thought that I was finally with someone who could guide me properly. Sadly I found that I was in for a big surprise — a supervisor who would not let me graduate early.
Initially, my new supervisor seemed very nice. But soon, he requested me to change my research topic and consequently my research focus. I did not want to do that but felt that he knew better since it was his job; so, I reluctantly agreed. I was also eagerly awaiting my proposal defense since I wanted to finish my research work and visit my family in Nigeria as soon as possible.
After I had resumed my research work under the new supervisor, I rushed to write and submit the required chapters for my new proposed study. My supervisor continuously asked me to resubmit chapters that I had earlier submitted to him. This persisted for about five months until he eventually agreed to discuss my proposal in his office.
I requested a friend, who was also a colleague, to accompany me as a witness for my proposal scrutiny because I had heard rumours that my supervisor had given the impression to many that he had already scrutinized my proposal and made necessary recommendations. Still giving the impression that he was a good man, he allowed my friend to be present in his office while he checked and interrogated me about my proposal write-ups. About twenty-three minutes into the session, he received a call and proceeded to take it, asking me to take my proposal to the central library for a Turnitin check. Since he had not done a thorough scrutiny, I politely requested him for another appointment, which he rejected. He informed me that he was satisfied with the exploratory sequential mixed methods approach that I had proposed for my study because he believed that I was doing extremely well. On what grounds he believed that, I don't know! Subsequently, without another appointment, I went ahead for the Turnitin similarity check. Afterward I was directed to formally submit my proposal and wait for a tentative date. On 24th January 2016, I submitted my proposal and hoped to defend it within three months as stipulated by the Graduate School.
Four months went by without a sign that I would be informed of a date for my proposal defense. I approached my initial supervisor and narrated my ordeal. She was surprised to hear that I had still not defended my proposal. She hurriedly approached my school and within three weeks of her intervention, I was called for my proposal defense. At the end of the defense, my examiners congratulated me for passing with only a minor revision. However, part of the main examiner's comments advised me to use one method, the qualitative method. I was worried that the comments would have implications on my entire proposal — from the problem statement and research questions to the objectives and methods of my study. I approached the examiner and told him that my proposal should undergo a major revision instead of a minor one. But he allayed my fears saying that all the examiners and officials present had unanimously agreed that my proposal only required a minor revision. He also instructed me to ask my supervisor to guide me on deciding what qualitative approach to use.
Subsequently, I met with my supervisor. He directed me to use a phenomenological approach since my study aimed to understand the experiential knowledge of Muslim managers and their spiritual culture. After I left his office, I immediately swung into action to make the necessary corrections. I was motivated to work quickly so that I could visit my family in Nigeria.
Two days into the correction process, I received a call from my supervisor at night. He informed me very abruptly that he was booking a flight ticket for me to go to Nigeria for my data collection. He added that he needed me to come along with my ATM card and pay. I was utterly confused — is it normal to book a flight ticket for someone without consulting him or her? — But I went ahead to his class with my card, where he was conducting an evening lecture. He cheerily asked me to come in and introduced me to his students. I was told to make the payment to complete the transaction.
Naively, I began to fill in my data using the system he had provided me with. Suddenly, I realized that everyone was quiet and all eyes were on me. I found that the computer which I was using was connected to the lecture hall's projector. It was humiliating to have to do something personal in such a public manner and more so because when the transaction failed because I had insufficient funds, strangers became privy to my financial situation. I was furious with my supervisor for putting me in that position. To this day, he has neither apologised nor explained himself for this incident. Anyway, three days later, my wife raised half a million Nigerian Naira (about $550 at that time) for me to pay for my ticket back home.
My supervisor supervised my ticket purchase. Soon after that, I left with him for a conference at Kuala Lumpur for about two days. At the conference, I felt like an outsider because I couldn't understand the language of most of the talks— Malay. After the conference, my supervisor left me in the care of his parents and instructed his father to drop me at the Kuala Lumpur International Airport for my scheduled flight to Nigeria. It is important to note that I still believed that my supervisor was a good man who was doing all that to help me, an international student. I later learned that he needed to host an international PhD student for him to get a promotion.
I had three weeks to collect data once I reached Nigeria. After visiting my father for a day in Lagos, I made my way to Kano, where my first point of call was at the Kano Emirate Council (KEC). I was seeking the Emir's intervention on how I could reach out to both Shariah scholars and policy makers, as well as implementers of the state. An elderly friend, Alhaji Abba Yusuf, whom I have known for a long time (who also happens to be my foster father in Kano) is the Secretary to KEC. He sought the approval of the Emir of Kano on my behalf and was granted permission to give me introductory letters to prominent personalities who became my study participants. The Grand Chief Imam of Kano, Professor Muhammad Sani Zahradeen, was my lead participant. The interview sessions were challenging because they were conducted during the Muslim Holy Fasting month of Ramadan, and all my proposed participants are Muslims. Accessing the Muslim scholars was a tedious task because they were very occupied during Ramadan. What made the whole exercise more arduous was the use of grounded theory analysis for data collection and immediately transcribing and analysing the interview contents.
My research work coincided with an unexpected blow in my personal life. My wife left me, taking with her our two kids. The impact of that haunts me till date, demanding my resilience to not just thrive in life but also in my PhD journey. I firmly resolved to follow my passion for academic adventures no matter what. During data collection, some of my interviewees who are mostly PhD holders, discouraged me from studying 'Islamic spiritual culture' as they thought that the phenomenon is vague and demands substantial intellectual rigor to study. Since, I had almost no personal life at that point, I decided to put in all my efforts into exploring the phenomenon through the experiential knowledge of my participants, and carefully transcribed and analyzed my data. I was scrambling between the kitchen and my research whenever I returned home and could barely rest. I conducted and analyzed interviews to the point of saturation.

On my return to UUM, I met with my supervisor who instructed me to fill up an intent form for my thesis viva voce. I insisted that he check my draft before I submit it. Unwilling to give in, he took me to some of his senior colleagues to persuade me to submit a draft thesis without checking. But I was adamant in my demand. I went ahead and requested my school to assign me a second supervisor who could appraise my work and give me necessary recommendations. A second supervisor was approved for me. He was an Arab who was very concerned about the Arabic and Quranic texts that I was working with for my thesis. So, he would meet me several times a week and recommend the necessary reading materials to improve my thesis. When he felt convinced that my work was in good shape, he facilitated a presentation of my preliminary findings for me and one of his other students.
During the presentation, one of the reviewers recommended that I should remove everything about hermeneutic phenomenology from my thesis draft because the approach should not be combined with grounded theory. He further argued that grounded theory analysis was not popular. I emphasized that I wanted to use multiple approaches but he insisted that I choose either of the two to avoid problems during my viva voce. I cited work done by Charmaz (2014) and Creswell and Poth (2017) that postulated that data might be collected using hermeneutic phenomenological strategy, while data analysis could be done with a grounded theory approach. The reviewer disagreed with my method and referred me to my principal supervisor who had been, in the meantime, pressurizing me to submit my thesis draft for examination. However both his threats and advice fell on deaf ears since I felt and insisted that I was not ready because my analysis had indicated an overarching core category that needed to be explored in other substantive areas. The reviewer was stunned but was quick to advise that developing a substantive theory is enough to earn a PhD, and he argued that many established scholars, even the renowned ones often avoid developing a formal grounded theory. He warned, "You will spend more than a year to develop your formal grounded theory!"
In the following week, I set out to explore my main arching core category in other substantive areas — against the reviewer's advice. I extended my research area from Nigeria to Malaysia, where I interviewed more participants from various continents of the world with different socio-economic, ethnic and religious backgrounds. It was a gruelling process where I had to balance my time well between my research work and my social and religious obligations. Being a self-funded researcher, I also had to constantly keep funding in mind. The stress of it all led me to have multiple breakdowns and I had to be hospitalized. My responsibilities left me no time to do anything for myself, but I took comfort in praying every day.
I finally submitted my draft thesis for viva voce in January 2019 and waited for about seven months and defended it in July 2019. The two examiners were from different methodological backgrounds. The internal examiner specializes in quantitative methods, while the external examiner specializes in a qualitative methods. Both of them posed questions based on their different methodological and philosophical backgrounds, and they played a valuable role in my academic journey. But what helped me significantly was all that I read, especially Kathy Charmaz's Constructing Grounded Theory. I passed my defense with a minor revisions and was given a maximum of three months to submit the final revised copies of my thesis.
In the meantime, life had of course not stopped elsewhere. My landlord back in Nigeria persistently messaged to inform me that he had sold the building where I was renting an apartment; as a result, he needed me to move out my personal effects by the end of October 2019. My wife also reached out to me around the same time, seeking a divorce. All the stress made me focus my energy and attention to my thesis and I was able to submit the final, revised copy to my school in less than two months. The Senate (the highest academic regulatory body in UUM) approved my thesis on 24th September 2019. I participated in the convocation ceremony on the 29th of October 2019 and returned to Nigeria the following month. I reached my apartment and found it in disarray, things missing and carted away by intruders. But somehow, I was not bothered by it. What I had endured during the course of my academic adventures abroad had rewarded me with resilience and a changed perspective. I felt it right to share my story in the hope that it might spur other researchers to be determined, confident, focused, and more hardworking in the pursuit of their academic goals.
Comments
You're looking to give wings to your academic career and publication journey. We like that!
Why don't we give you complete access! Create a free account and get unlimited access to all resources & a vibrant researcher community.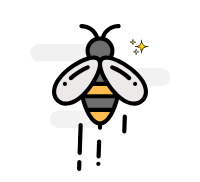 ---
Your Research. Your Life. Your Story.
A magnetic community of researchers bound by their stories
---