Tips on how mid-career researchers can boost their career
---
An academic career especially in science can be very rewarding and fruitful. It is a career with limitless possibilities and an infinite potential to bring meaningful changes to the world. The main drivers of public research are scientists that may be working in universities or specialized research centres.
Unlike other careers that can start very early, a stable career in science begins relatively late because the level of training and skills that are required to become a scientist creates a high threshold for entry into this profession. So early-career scientists who have been able to set up their labs recently will at least be more than 30 years in age.
When you become a scientist or a principal investigator for the first time it can be very daunting because till now you were guided by someone who wanted you to succeed and were invested in your success. Now, in the absence of this net, it can become difficult to navigate through your career without taking some risks. Here are some things an early to mid-career scientist must keep in mind.
1. How to spend initial grants
Most institutes and universities will provide you with grants and space to help you set up your lab you must spend this money wisely as this expenditure will define the direction of your research for at least the next 10 years. Any further grants that you may apply for will be based on your scientific output which in a lot of ways is defined by the equipment that you have access to. There are two ways this can go.
Some researchers will spend this money on equipment that they are familiar with. This is a good approach as you can train other people on this fairly painlessly and can also assess the quality of results properly. This will enable you to hit the ground running and have good scientific output from the start. However, the problem with this approach is that being a scientist means to be on the bleeding edge of science and you have to keep updating yourself and your equipment constantly to meet the current standards so some protocols and their corresponding equipment may be close to becoming obsolete for scientific research and thus may not serve you for long.
Some researchers may order equipment for protocols and technology that is not established or maybe very new. Here there will be massive training issues and your team may need to design protocols from scratch. Development and validation of new technology and protocols may be difficult for a new research group to do, as they may not have the expertise or enough scientific clout and the threshold for publication may be higher than normal.
The optimum strategy is to have long-term and short-term goals for your research output and establish your lab accordingly. Keep in mind that you need to have contingencies built into your expenditure from the start, so that if something goes wrong your scientific output does not suffer. You should also look for other grants that are available for young scientists, these are provided by various agencies.
2. Hiring the right people
Another huge responsibility you will have that you have not had before is, for the first time you will have the autonomy to choose the people you want to hire for your lab.
You must be very cautious initially because these initial hires will decide the lab environment and work culture of the lab; hire the wrong people and your group may develop habits that may be difficult to shake later.
You must keep in mind that you are not only selecting people that work well for you but they also need to work well as a team. It is easy to select the most academically gifted people and then watch them do nothing except bring each other down. Thus, is it essential to have a holistic review of all candidates that you consider.
You should not compromise on the standards that you have set, but a good lab environment is essential for productivity. No matter who you choose, instead of being a boss, you will have to be their mentor, teacher, trainer, and cheerleader.
In my opinion, you should also actively refrain from selecting people that have never failed at anything in their life because research is a career built on failures with a few successes. A lot of people cannot understand or accept this and it prevents them from becoming good researchers. You must look for people who are confident yet cautious.
3. Administrative responsibilities
This is for the first time in your career when you may not be actively working on the bench. Your primary job now is not to do the work but ensure the work gets done much like a conductor in an orchestra or a director in a movie.
You will have greater administrative responsibility both in the lab and also in the organization that you work for. If you find your administrative responsibilities too much and you would rather focus on research then it is advisable that you hire a lab manager to look after the projects, lab expenditure, and also the day-to-day running of the lab. If you do not currently have the funds to hire a lab manager, a couple of post-doctoral fellows can be given this responsibility.
4. Interaction with colleagues and importance of alliances
As far as the organization is concerned you will be working with people who will simultaneously be your colleagues and your competitors for the same research funding. It is essential to socialize and form alliances as these will be the people who will guide you through the various challenges you will face during your career. Having alliances within your field of study is very essential this helps you in various ways.
Any established field generates a lot of literature and it is impractical to be abreast will all the findings all the time. However, you can continue to get and give important highlights from and to your colleagues. This can also enable you to form fruitful collaborations that can increase your scientific output and impact.
Another thing that this can help you with is in securing funding for your projects. Unlike journals that have agreed to take your manuscript under consideration, funding agencies do not always provide comments on why your proposal was rejected so if you have good people around they can counsel you on how to approach a certain proposal and what the committee is generally looking for.
You must also decide very early on what kind of scientist you want to be - you should either be looking to answer questions today or you could be looking to answer questions that are relevant in the future.
In the current scenario publish or perish implies
Unless you have been tasked to work on a very specific and long-term project, it is currently believed that the best measure of scientific output in peer-reviewed publications in high impact journals. This is something that every scientist understands, as it is most likely their publication records that played a pivotal role in landing them the job in the first place. However previous publication records start becoming irrelevant very fast in the field of research
No matter what you do you must have a good publication strategy in place. It should be targeted in a fashion that helps people understand your work better. Your publication record can also be used to infer the type of science you are interested in doing and is the first thing anyone wanting to work with you in any capacity is going to look at. This includes the funding agencies and promotion committees.
Always remember in academia it is not sufficient to be good or exceptional it is more important to be recognized as good or exceptional by your peers. You should also be aware that the nature of academic research can change very rapidly along with the parameters a scientist is evaluated at you should always be looking out for such trends and ensure that you are ready for any changes that may come.
In the end, what is most important is that you do not treat this like any other job where you can be dispassionate about what you do; it takes a lot of effort to become a researcher and even more effort is required to pursue your passion and follow that data no matter where it leads you. It is essential to believe that whatever you are doing will be helpful in the long run while constantly guarding against confirmation bias because if you do not believe it yourself it is very unlikely that you will be able to convince others but blind faith is religious and not scientific.
Related reading:
Research fellow works with a group that tries to take a more holistic approach to cancer treatment by targeting the physical properties of cancer cells
See more from Dr. Aniket Kumar Bansal
Comments
You're looking to give wings to your academic career and publication journey. We like that!
Why don't we give you complete access! Create a free account and get unlimited access to all resources & a vibrant researcher community.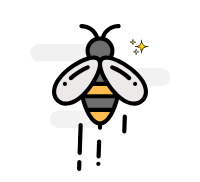 ---
Subscribe to Career Growth
Take a step toward advancing your career by learning more about getting funded, disseminating your research widely, and developing essential skills that will open new opportunities for you to succeed. Subscribe to receive curated content.
---