Top 8 questions about open access researchers frequently ask
---
Open access is the way forward for scholarly communication as it gives research maximum outreach and helps amplify its impact while also facilitating research application. Scholarly societies, funders, and many senior academicians have been advocating open access and trying to spread awareness about its potential benefits, which is also the main intent behind organizing the Open Access Week.
However, researchers, especially those who are relatively new to the world of academic publishing, are often not very keen on publishing open access. This is largely due to some common myths and misconceptions they have about open access. Often, when authors have been in doubt about open access publishing, they have approached Editage Insights for guidance. What are these nagging doubts that confuse authors and make them skeptical about publishing open access? Here are the top questions researchers have about open access. These are real questions from our readers and indicate the specific areas that researchers lack information about. Hopefully, the advocates of open access will direct their efforts towards spreading more awareness on these aspects.
Listed below are the most frequently asked questions on open access with summarized answers. 
1. What are the differences between open access and standard subscription-based publication?
Subscription-based journals typically require readers to pay for the content they read, while open access journals make content freely available online. This means that in the subscription based model, only those who have purchased a subscription to the journal/have purchased an article have access to it, whereas in the open access model, content is freely available and accessible to the reader. 
In addition, in the subscription model, copyrights for the published content are usually transferred to the journal, while with open access journals authors generally retain copyright. OA journals often use Creative Commons licenses that allow sharing and reuse. However, in the open access model, authors usually have to pay article-processing charges (APCs) once their paper has been accepted for publication.
2. Can a paper deposited in an institutional repository be submitted to a journal or another repository?
It is not unethical to host your paper in more than one repository, but if you make changes to one version, you'd have the hassle of replicating them in all repositories.  Readers might find different versions of your paper in online searches and get confused. If you're hosting a version of your paper in an established repository, like Figshare, there should be no reason to simultaneously host it elsewhere. If you do choose to host your preprint in different repositories, it would be a good idea to check whether either repository mentions any restrictions on this. 
On the other hand, it is acceptable and, in fact, desirable for preprints to eventually be developed into full-fledged manuscripts and published in peer-reviewed journals.
3.  Do I have to pay for submitting an article to a journal regardless of whether it is accepted or not?
In the open access model of publication, authors usually have to pay APCs to publish in the journal. However, the author does not have to pay any fee for submitting an article or for the peer review process. The need for payment arises only if the manuscript is accepted for publication. If the manuscript is rejected, the author usually does not have to pay anything. Beware of journals that request APCs at the time of submission.
4. Do international journals have high article processing charges?
Article processing charges vary widely depending on the journal and the publisher. According to a study, the figure can be as high as over US$ 5000 for some journals, whereas a few journals, for example, those published by academic societies or not-for-profit publishers, may not charge APCs at all. 
5. I plan to submit my manuscript to PLOS ONE as well as share my data on Figshare. Could you help me understand copyright implications here?
PLOSONE expects authors to adhere to their data sharing policy and submit a data availability statement. You should check the PLOSONE website for specific requirements for data sharing by article type. 
Datasets and metadata on Figshare are published under a CC0 license, which enables you to make your datasets available in the public domain. This reduces legal barriers to the reuse of data. People using your data from Figshare would have the responsibility to cite the source, though they do not have to ask or inform you before using it. Data on Figshare also have DOIs and are citable The DOI will appear in citations, making it easier for other researchers to trace back to the original data.  
6. Can I ask the journal to give me a discount on the APC?
APCs are borne by the research funder, the authors' institution, or by authors themselves. Some journals offer discounted APCs to authors from specific resource-limited countries. In addition, sometimes, authors do request journals for APC waivers if they have exhausted their funds or if they are not receiving any financial support for their submission. However to be completely sure, it's best to send an email to the journal, generally at the time of or prior to submission, explaining the reason for requesting a discount or waiver. Definitely read through the journal's author guidelines on APC waiver before writing your email to check if they have any specific requirements.
7. Can you explain what is an arXiv publication?
arXiv is a public server repository that hosts electronic e-prints of research output primarily from the fields of physics, mathematics, computer science, quantitative biology, quantitative finance, statistics, electrical engineering and systems science, and economics. arXiv is not a journal; therefore articles on arXiv cannot be regarded as publications per se. Typically, papers deposited on this repository are pre-publication versions and authors can add a DOI to their pre-print version on arXiv after it has been published. Also, the files uploaded on arXiv could have different copyright statuses. If you plan to make a pre-print version (or any version) of your paper available on an open repository – this is called self-archiving - be sure to check the repository's and target journal's policies in this regard.
8. A prestigious subscription-based journal with a high impact factor has rejected my paper and offered to transfer it to an open access journal of the same publisher, but without an impact factor. Should I go ahead with the transfer?
As an author, it is important for you to be clear about what you aim to achieve by publishing your paper in any journal. Try not to look for a connection between the publishing model of a journal and its impact factor. Ask yourself what you prefer – if immediate wide outreach is what you are looking for, an open access journal will help you better. However, if prestige is what you are looking for, a journal with a high impact factor will help you achieve your goal.
In this case, when considering an internal transfer to another journal of the same publisher, evaluate the new target journal against established journals in your area of research. Have your colleagues published in this journal? Has this journal been cited in previously published articles on this topic? In short, use the same parameters you would use to choose the right journal for your paper in the case of a transfer, too.
What do you think of these questions? Do you think they indicate any specific aspects of open access that authors find confusing? Or, do you have any queries or doubts about open access that you would like to clarification for? If you have any views about the questions we've shared, please comment below. And if you have any questions about open access, please don't hesitate to send them to us.
Note from the Editor-in-Chief: This article was originally published with some factual inaccuracies. These errors have been corrected and the article updated based on feedback received from the academic community on social media. We would like to especially thank Richard Poynder (@RickyPo), Peter Suber (@petersuber), Saša Marcan (@cane51000), Leonid Schneider (@schneiderleonid), David Groenewegen (@groenewegendave), and Walt Crawford (@waltcrawford) for their valuable comments. This collaborative effort was a true testament to the power of open access and post-publication peer review!
Related reading: 
Published on: Oct 25, 2017
Comments
You're looking to give wings to your academic career and publication journey. We like that!
Why don't we give you complete access! Create a free account and get unlimited access to all resources & a vibrant researcher community.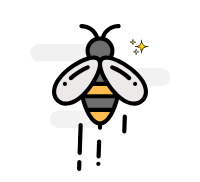 ---
Subscribe to Journal Selection
After writing a research paper, the next step is to find the right journal to publish it. Subscribe and get curated content to find the perfect journal that will give impetus to your research paper and your career.
---