What every researcher should know to conduct research ethically
---
Ethical principles and guidelines form an indivisible part of conducting research.  Therefore, it is important that every researcher is aware of the ethical considerations that need to be taken into account while undertaking a research project. Many researchers face ethical dilemmas and some even face journal rejection or retraction due to lack of adherence to ethical guidelines. Watch this video for a simple explanation of the core ethical principles and their application.
Related reading:
You're looking to give wings to your academic career and publication journey. We like that!
Why don't we give you complete access! Create a free account and get unlimited access to all resources & a vibrant researcher community.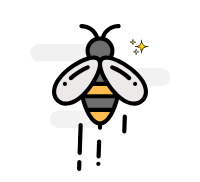 We're making improvements to this page, so you may not be able to complete this action. Please send your query to us on insights@editage.com and we will respond soon.