Your Research. Your Life. Your Story.
A magnetic community of researchers bound by their stories
Every researcher has a story. What's yours?
Will my research paper – the result of blood, sweat, and tears – be accepted by the journal?
---
I was very excited to hit the "Enter" button. "Will it be accepted?" The question kept repeating in my head. I sat on my chair and went down memory lane to that moment when I first met my master's thesis supervisor.
"Do you have any particular issue that you want to investigate through research?" he asked me, his eyes full of anticipation. I was silent for a few moments; I didn't have any answer. I didn't even know the meaning of the word "thesis." He nodded his head and said, "Why don't you browse the PubMed website? You may be able to come up with an idea then." I agreed.
I went back home and started looking through PubMed. I came across hundreds of scientific papers but still felt lost, so I returned to my supervisor.
"What about narrowing the focus?" he suggested. "Look for newer antidiabetic drugs that are still under investigation."
That was the key! I managed to come up with a topic that piqued my interest and prepared a study protocol. Things progressed smoothly. I conducted the experiment, sent some samples to the laboratory, and processed other samples to get histopathological slides.
At that time I discovered that I was pregnant with my second child. I was confused. The timing didn't seem right. A lot of work had to be done. I prayed hard for help and support. No matter how difficult the situation was, my faith in God has always helped me to deal with tough situations. Despite my weakness, I felt an inexplicable strength. (Thank you, God; without your support I would never have completed this journey.)
One of the difficulties I faced was financial and I approached my university for help. I did get financial assistance, and even though it was delayed, I can't complain and am thankful to them. There was another glitch when the manager of the lab ignored my messages for months, leading to a considerable delay in my research.
Soon, my second child was born. You can imagine how difficult it was for me to get any writing or analysis done in the presence of a newborn and another naughty child. Sometimes I could steal an hour or half, but at other times I couldn't steal even a moment. Despite all of this, I could survive. Don't get me wrong; I was exhausted, sleep deprived, and often depressed, but I survived.
I finished my research and made all the amendments requested by my supervisor. I have submitted my research, the result of my blood, sweat, and tears, to an academic journal. Their website states that they will reply to me in one month. I can't wait to hear from them. Every day I open my mail with this thought in my head, "Will it be accepted?"
Comments
You're looking to give wings to your academic career and publication journey. We like that!
Why don't we give you complete access! Create a free account and get unlimited access to all resources & a vibrant researcher community.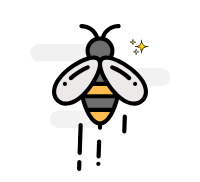 ---
Your Research. Your Life. Your Story.
A magnetic community of researchers bound by their stories
---