Editage partnerships with Publishers, Journals, and Academic Societies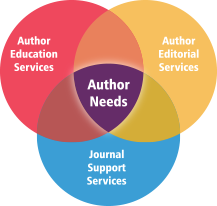 We at Editage share the common goal of journals, publishers, and academic societies—the dissemination of the highest-quality scholarly and scientific information possible. Our extensive experience with authors, and our understanding of their publication challenges, sets Editage apart.

We partner with publishers, journals, and societies to help them expand the relationship with their authors and to achieve their publication goals.
Why Partner With Editage
Strong customer focus

We maintain a "Customer First" culture and deliver on client expectations, no matter the size of the project.

Author experience

More than 165,000 authors have trusted Editage to help them overcome the challenges of scholarly publication.

Ability to scale

We manage high-volume workflows efficiently through a large and growing editing team and with a robust technological infrastructure.
Expertise

Our editorial team comprises of 2000+ professional native English editors with publication and peer-review experience.

Market presence

Editage has established a local presence in the U.S., Japan, India, South Korea, Brazil, and China.
Editage Services
Since 2002, Editage, the flagship brand of Cactus Communications, has been a trusted adviser to the academic and publishing communities worldwide, by helping them achieve their publication objectives through specialized English-language editing and publication support services.
English-language Editing and Formatting
Our primary editing services—Advanced Editing and Premium Editing—address specific focus areas such as poor language or structure that could result in journal rejection. Both services include a complete language, grammar, and formatting check.
Advanced Editing ensures a well-written, correctly formatted document with native-level English.
Grammar
Accurate Language
Spelling & Punctuation
Consistent Style & Terminology
Premium Editing offers a higher level of editing expertise and corrects flaws in logic and structure.
Presentation Style
Logic & Clarity
Consistent Style & Terminology
Detailed Language & Grammar Check
We offer translation as a support solution to non-English speaking authors who choose to write in their native language but seek to publish in an English-language journal. Each document is handled by an experienced, subject-matter expert, resulting in a correctly translated, well-edited, and publication-ready English-language manuscript that is true to the original content.
Translation

A translator converts the manuscript into English, focusing on the technical terminology and subject-area conventions.

Bilingual review

A bilingual expert checks the accuracy of the translation and ensures that the author's original meaning is conveyed.

Language edit

An experienced reviewer conducts a check for punctuation, grammar, language style, formatting, clarity, and fluency.

Final review

A senior reviewer checks whether all your requirements have been met before sending you the final, publication-ready file.
To meet the challenge of providing accessibility of academic and specifically STM textbooks to sight-impaired readers, Editage offers professional alt-text or alt-tag writing services to publishers. We work with some of the best native-speaking alt-text writers in the industry who also have deep technical knowledge of their subject area.
Click here to know how it works
Contact us on for more information
Expedite and scale up your publication workflow with comprehensive journal support services
Our publication experts help you tackle increasing submission volumes, so that you can scale up efficiently and reduce the burden on your editorial staff.
We have customized the traditional journal processes of manuscript screening, peer review, language editing, and formatting to provide journals and publishers with cost-effective, low-effort solutions to accelerate the publication of high-quality scholarly works. These services are designed to improve journal workflow, to overcome production bottlenecks, and to reduce time-to-publication.
Pre-Peer Review Manuscript Screening
Our publication experts work closely with journal editorial teams to quickly process large submission volumes and identify the best papers that meet the scope of the journal. We can add additional screening checks for plagiarism, language, and formatting.
Rapid Technical Review
This service is designed to expedite the peer review process without compromising the quality of peer review. It helps journals meet aggressive production turnaround times.
Editage has experience reviewing the technical content of research manuscripts and providing expert comments to guide researchers on improving the content of their manuscript before submitting it to the journal. We have leveraged this experience to develop a user-friendly report that alerts authors to critical changes required that will help increase their manuscripts' chances of success in peer review. This report can be used by journal editors as a basis for a quick second-level assessment. Our professional peer reviewers can also conduct rapid reviews of manuscripts to reduce time-to-decision.
The Rapid Technical Review includes:
Reviews by subject-matter experts with extensive publication records
A comprehensive scientific evaluation of the manuscript that is customized for the journal
Provision of clear statements of scientific weaknesses and recommendations for revision
Through our Journal Support Services you can either
Cost-effectively outsource the peer review process to Editage, thereby saving your time and resource investments
OR
Offer your authors the option of expediting the peer review process by choosing our Rapid Technical Review, which can be included with their journal submission package.
Contact us on for more information
Empower your authors through our Author Education initiatives

Authors frequently do not fully understand a journal's publication process and what is expected of them at each stage. Journals and publishers would like to communicate with authors to help them understand the process, but lack the resources to do so.

Editage can help you bridge this gap by collaborating with you to offer educational workshops for your authors. Our experienced trainers and publication experts understand author challenges and can customize their training material for the intended audiences.
Workshops
We can conduct engaging and interactive educational workshops for your authors on various aspects of the publication process—such as tips on manuscript preparation, advice on navigating the publication process, orientation to publication ethics, and understanding the need for sensitivity in scientific reporting. We also organize multi-venue workshop tours to reach out to authors across multiple locations. Our trainers will customize workshop material to meet your authors' learning needs.
Online seminars
Online seminars are another way by which you can reach participants across locations. The interactive format of our online seminars allows participants to get their questions answered in real time. Commonly discussed seminar topics are manuscript preparation tips and orientation to the publication process.
Online educational content
We can also provide your authors with general and customized online educational content to help them more fully understand the publication process and follow best publication practices. Our content includes short training videos that test for content retention through quizzes and offer certificates of completion.
Contact us on for more information
Partnership Options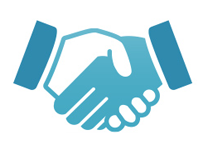 At Editage, we develop high-quality, customized solutions that complement our partners' current, in-house systems to help them achieve efficiencies of process and scale. We provide different partnership options with a range of benefits. Offering manuscript services to your authors will help you build your brand and attract well-written, high-quality manuscripts.
Co-branded website

Set up a fully functional editing services website with Editage. We will create the website as well as provide customer service and payment collection support.

Example: https://csplanguageimprovement.editage.com/

Custom partnership

If you would like to discuss the option of a customized partnership to address your specific requirements, feel free to contact us. Our publication experts, client servicing professionals, and technology team will collaborate to find the most efficient and customized solution to integrate your workflow with that of Editage.
Link your editorial processes to the Editage workflow through a secure corporate account

If you are looking to supplement your editorial processes, we can set up a secure Editage corporate account that your editorial staff can access to submit documents from multiple journals.

Direct authors from your website or journal homepage to Editage

Include a link on your web properties to seamlessly lead your authors to the Editage website. We can also provide easy-to-implement web widgets that can be placed on your website for your authors to submit their manuscripts to Editage without redirection.

Example : http://spie.org/x91249.xml
Contact us on for more information
Meet The Team
Anurag Goel
CEO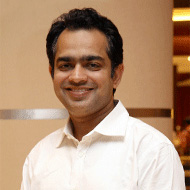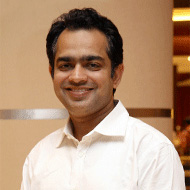 Anurag Goel is the co-founder and CEO of Cactus Communications. Since 2002, he has been involved in shaping the organization from a pure-play start-up to a well-respected global communications company with offices in Japan, US, South Korea, China, and India. Today, CACTUS is also recognized for its industry-leading people practices and has been ranked among the Top 25 Best Places to Work in India for 2 consecutive years.
In the early days, Anurag adopted a hands-on role by supervising delivery teams, defining quality standards, and directly managing top performers to establish systems and promote leaders. Today, Anurag spends time on strategy, business development, and grooming of leaders to take CACTUS to the next level–while ensuring CACTUS retains its inspiring culture.
Prior to CACTUS, Anurag worked in McKinsey & Company from 1998 to 2001. Based initially in Amsterdam and then in India, Anurag completed engagements in the areas of corporate finance and strategy practice for companies in diverse industries: logistics, metals and mining, steel, telecommunications, and financial services.
Anurag received a BS in Economics from the Wharton School of Business and a BAS in Computer Science from the University of Pennsylvania as a graduate of the prestigious Jerome Fisher Dual Degree Program in Management and Technology.
Donald Samulack
President, US Operations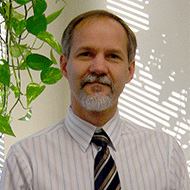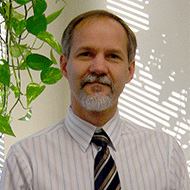 Donald Samulack, PhD in medical physiology
President, US Operations
Dr. Samulack brings an insider's perspective of both the clinical and academic spheres, as well as a great deal of pharmaceutical and biotechnology experience and perspective.
With a PhD in medical physiology from McGill University (credited with the first published primate skin and hand transplants) and several postdoctoral years of research in the US and Canada, he left the academic environment to work in the pharmaceutical service sector, conducting market research, delivering strategic communications, and designing physician affinity programs for many of Canada's leading pharmaceutical companies.
Prior to joining Cactus Communications, Dr. Samulack was Director of the Department of Scientific Editing at St. Jude Children's Research Hospital, Memphis, where he acquired an in-depth understanding of clinical processes, regulatory issues, the documentation and publication of clinical trials, as well as an understanding of a vast range of scientific writing, editing, and publication processes.
As President of the US Operations for Cactus Communications, Dr. Samulack is actively involved in supporting the medical writing and scientific editing needs of the pharmaceutical and academic communities, managing workflow across global time zones, and raising the level of awareness and professionalism of the medical writing community, worldwide. As such, he understands the logistics of global outsourcing of medical writing and scientific editing services, and is a major player in shaping perceptions, developing the model, and delivering quality.
Ashutosh Ghildiyal
Director, Global Sales and Partnerships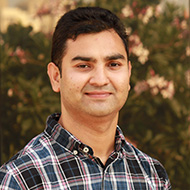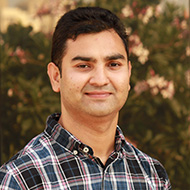 Ashutosh Ghildiyal
Director, Global Sales and Partnerships
Ashutosh's initial experience as a customer service manager at CACTUS helped him build a ground-level understanding of what authors expect from CACTUS' editorial solutions. His association with CACTUS has spanned over 10 years, during which he has handled different portfolios—from client servicing to retail marketing and corporate business development for multiple markets.
In his current role as Director, Global Sales and Partnerships, Ashutosh connects with research institutions, journals, societies, and scholarly publishers involved in the dissemination of science, to support them at various steps of the publication process through the range of solutions offered by Editage, a brand of CACTUS that provides scientific communications solutions to facilitate the dissemination of science.
Ashutosh holds a BS in Business Administration from the National American University and a Post Graduate Diploma in Business Management from the Indian School of Business Management and Administration, India.
Makoto Yuasa
Representative Director, CACTUS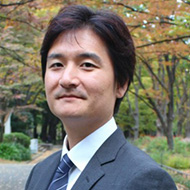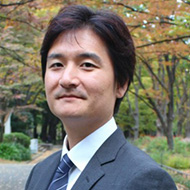 Makoto Yuasa
Representative Director, CACTUS
Having lived in Japan, India, and the UK, Makoto has first-hand knowledge of cross-cultural business differences as well as a real understanding of client needs. Working at the CACTUS head office in India from 2003 to 2005, Makoto played an important role in introducing online marketing and promoting CACTUS' editorial services among researchers in Japan.
After rejoining CACTUS in 2007 as part of its Japan subsidiary, he has taken over management of the Japan office as well as business development for the publication support, education, transcription, translation, and design services.
In 2013, he also took up the role of Vice President of the ScienceTalks executive committee. ScienceTalks is CACTUS' initiative to build an interactive platform that will enable authors and researchers to informally connect and exchange ideas with each other on a real-time basis.
Makoto holds a bachelor's degree in law from Nihon University, Japan.
Basil D'souza
VP, Academic and Publisher Relations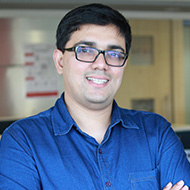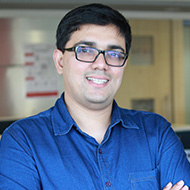 Basil D'souza
VP, Academic and Publisher Relations
Basil leads the retail and corporate customer service teams at CACTUS and oversees the operations of CACTUS' China and Korea offices. His possesses a strong ability to work with and manage a multicultural team. Basil has a penchant for problem solving and adopting new ideas; he also has an in-depth understanding of academia and authors' needs. His valuable interpersonal skills and deep insights into customer psychology especially in Asian markets like Japan, China, and Korea have enabled him to lead his team to engage and manage CACTUS's huge customer base across diverse geographies.

In addition to his current responsibilities, he drives various technologies and processes that enable CACTUS to manage its large retail and corporate customer base while giving it an edge over competition.

Basil holds a Master's degree in Nuclear Physics from the University of Mumbai, India. He is also an accredited (Det Norske Veritas) ISO 9001: 2008 auditor with a Diploma in software development.
Nikesh Gosalia
Director, Academic and Publisher Relations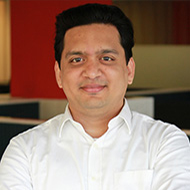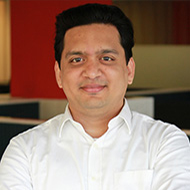 Nikesh Gosalia
Director, Academic and Publisher Relations
Nikesh has been with CACTUS for over 8 years and has fulfilled several roles throughout the company, heading the delivery side of Academia business for the majority of those years. He understands the logistics of scholarly publication and author support services, and is a major influencer in shaping perceptions, defining workflows, and delivering quality. Nikesh is currently based in the UK and focuses on developing potential business relationships for CACTUS with UK and European scholarly publishers, academic institutions, and other research bodies. Nikesh arises as an active member of ALPSP and UKSG committee.

Nikesh is a goal-driven, highly adaptable, and progressive global management leader with 15 years of experience. Prior to joining CACTUS, Nikesh worked in the financial services industry for 6 years. He holds degrees in Production Engineering and Business Management from NMIMS (Mumbai).
Pablo Palmeiro
Director, Publisher Partnerships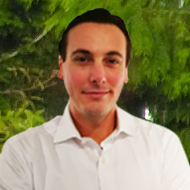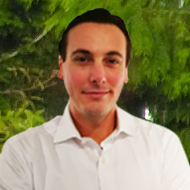 Pablo Palmeiro
Director, Publisher Partnerships
Pablo joined the CACTUS family after 10 successful years at Elsevier. In addition to a deep understanding of author needs, he brings with him first-hand knowledge about interpreting analytics and their relevance in scholarly publishing. After leading the Elsevier Author WebShop for 5 years, Pablo has a wealth of experience that makes him a valuable and trusted advisor to universities, research institutions, and publishers, who partner with Editage.

Pablo has witnessed how author services have grown into comprehensive support centers to help authors publish and showcase their research. He brings valuable insight about author needs to publishers, and helps educational institutions understand the publisher's perspective, thereby bridging the gap between authors and publishers. He advises institutions and publishers on setting up their own platforms and enhancing the operational efficiency that contribute to his professional goal: "To deliver high-quality services and education that will save authors' time, speed up their research publication process, and help them reach a broader audience."

Pablo is a native Spanish speaker based in Amsterdam. He oversees relations with many publishing partners in Europe, US and Latin America. Pablo has degree in accounting and business administration from the University of Buenos Aires and a certification in Business Intelligence from the Vlerick Business School in Belgium.
Contact us on for more information