Chinese to English Translation Services by Native Chinese Translators
Chinese to English Translation Services by Subject-Matter Experts
High-Quality Translation Services with Editing Support
Chinese to English Translation Services
Inaccurate translation and literal translation are common problems authors face when their documents in Chinese are translated into English.
Editage's subject-specialist translators and editors have the expertise you need to publish in the best SCI/EI/SSCI journals, including Nature and IEEE. We have professional experts in both Simplified and Traditional Chinese, and they can convert your paper—with all its subject-specific terms and phrases—into publication-ready English, while staying completely true to your original meaning.
We guarantee that your final document will accurately convey your original meaning and meet the language standards of prestigious English-language journals. In case you are not fully satisfied with our quality, we will retranslate your paper or return your fee—no questions asked.
Try our Chinese to English translation services now! Get special prices for documents with higher word counts.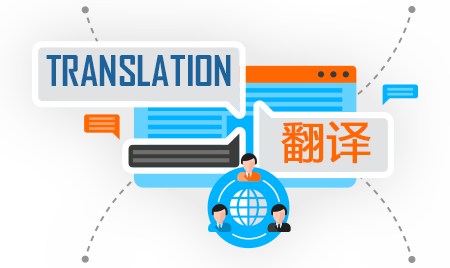 Although we specialize in academic translation, our translation service is suitable for all Chinese documents that need to be translated into English, including non-academic content such as user manuals, financial reports, and fiction and non-fiction books. We also offer reverse translation, i.e., English to Chinese translation services.
Four-step translation process
Our stringent quality-centric processes ensure that you can submit your manuscript to an English-language journal with confidence.
Translation
A professional translator with experience in your subject translates your manuscript written in Traditional or Simplified Chinese into English, focusing on technical terminology and subject-area conventions.
Bilingual review
A bilingual expert checks the accuracy of the translation and ensures that your original meaning is conveyed.
Language edit
An experienced subject-specialist editor checks the translated copy for language, grammar, clarity, fluency, punctuation, style, and formatting.
Final review
A senior reviewer conducts a final check to ensure that all your requirements have been met before sending you the final, publication-ready files.
Chinese to English translation sample
Click on each of the stages below to view a sample of how our translation and editing process helps us deliver publication-quality manuscripts.
According to statistics byof the World Health Organization, 40 – 5060% of AMI patients diedied within 1one hour of disease onset, mainly because of inappropriate medical treatments duringat the early stages of disease onset, which results in exacerbating the patient's condition of patients. Emergency medical aid personnel should strengthen their awareness in first aid and expand their professional knowledge. They should be familiar with the onset characteristics and first aid procedures for AMI, as well as the effects, administration methods, dosage and negative side effects of emergency drugs. Furthermore, they should; furthermore, they should be proficient in the use mastering functions, operation procedures and related knowledge of emergency medical equipment equipments , such as ECG machines, ECG monitors, laryngoscopes, endotracheal tubes, and so on, while understanding the function, operation and other aspects relating to these equipment. In ; in addition, they should be required to masterproficient in first aid techniques, such as cardiopulmonary resuscitation (CPR), and to undergo regular first aid simulation training in order to increase the level of cooperation and proficiency within the healthcare team.
Step 3:
A bilingual expert checks the accuracy of the translation and ensures that your original meaning is conveyed.
Submit your document to get a free quote for translation services.

Get Quote
Meet our translators: Chinese translation services
Our translators have a combination of relevant linguistic qualifications, experience, and academic degrees in various fields. They combine their knowledge and experience to give you a perfectly translated document.
Education: Bachelors Degree, Shared Majors in Information Communications Management and Chinese Language, National University of Singapore, Singapore
Subject-area expertise:
Arts, Media, and Communication
Economics and Statistics
Anthropology
Business and Finance
Education
Environmental Science
Organizational Behavior
Sociology
Education: Masters in Environmental Engineering, University of Saskatchewan, Canada
Subject-area expertise:
Neuroscience and Neurology
Medicine
Plant and Animal Science
Environmental Science
Biochemistry
Genetics
Molecular Biology
Anthropology
Education: Masters in Civil Engineering, The Pennsylvania State University, USA
Subject-area expertise:
Business and Finance
Economics and Statistics
Engineering and Technology
Environmental Science
Education: Bachelors in Arts, Social Sciences, National University of Singapore, Singapore
Subject-area expertise:
Arts, Media, and Communication
History
Literature and Linguistics
Political Science
Earth, Atmospheric, and Planetary Science
Organizational Behavior
Get an accurate translation that conveys your intended meaning perfectly!

Get Quote
Additional services and support
We provide free, value-added benefits to help you make the most of our expertise. Our expert translators and editors will work with you even after we have sent you the translated manuscript. Check out the free benefits we provide and our post-translation support services.
Inquire about our holistic Chinese to English Translation services now!
Get Quote