Professional and Affordable Japanese to English Translation Services
Japanese to English Translation Services by Subject-Matter Experts
Translation Services for Publication-Ready Academic Manuscripts
Japanese to English Translation Services
Editage's translation services guarantee you accurately translated documents with flawless quality. Think of Editage when you
Want your paper in a Japanese publication to include an English abstract
Write research papers in Japanese, but want them published in international journals
Have an academic book in Japanese that you want to make available to readers worldwide
Need a published paper translated into Japanese so that you can easily understand and refer to it
Try our Japanese to English Translation service now! Get special prices for documents with higher word counts.
With subject-matter expertise, 100% Quality Guarantee, free Q&A with your translator, deadline guarantee, 24x7 availability, and a range of service levels and fees, Editage would be the perfect service for all your academic translation needs.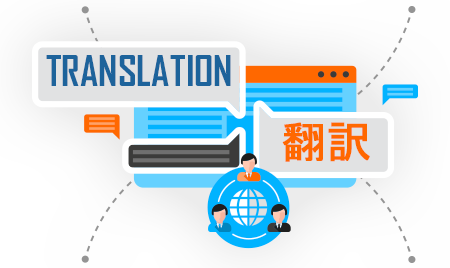 Subject-matter expertise in your field of research
Our professional experts can convert your Japanese paper—with all its subject-specific terms and phrases—into publication-ready English, while staying true to your original meaning. In case you are not fully satisfied, we will retranslate your paper for free or return your fee—no questions asked.
Translation services even for non-academic documents
Although we specialize in academic translation, we cater to all kinds of Japanese-language documents, including non-academic content such as user manuals, financial reports, and fiction and non-fiction books.
Reverse translation from English to Japanese
We also carry out reverse translation, i.e., English to Japanese translation. Get English documents translated into Japanese for personal reference or for publication.
Multiple service levels to suit your specific needs
Services are available in multiple levels to address a variety of customer needs. For example, if you have a file that you want translated only for personal reference and not for publication, we have a service level that will give you the quality you need at just the right fee.
Inquire about the best Japanese to English translators for your document now! Choose a translation service level that is just right for your needs.

Get Quote
Four-step translation process
Our stringent quality-centric processes ensure that you can submit your manuscript to an English-language journal with confidence.
Translation
A professional translator with experience in your subject converts your manuscript into English, focusing on technical terminology and subject-area conventions.
Bilingual review
A bilingual expert checks the accuracy of the translation and ensures that your original meaning is conveyed.
Language edit
An experienced subject-specialist editor checks the translated copy for language, grammar, clarity, fluency, punctuation, style, and formatting.
Final review
A senior reviewer conducts a final check to ensure that all your requirements have been met before sending you the final, publication-ready files.
Japanese to English Translation Process – View Sample
Click on each of the stages below to view a sample of how our translation and editing process helps us deliver publication-quality manuscripts.
The cerebral cortex controls movements and sensations in an integrated manner. It is the "highest center" of higher brain functions which control memory and consciousness. Its dysfunction leads to severe brain disorders such as Alzheimer's disease, epilepsy, impaired mobility, mental retardation, impaired consciousness, and psychosis. In addition, cerebrovascular diseases (cerebral hemorrhage, cerebral infarction) and head injuries can also cause a severe impairment of the cerebral cortex, and often leave sequelae such as a paralysis of the limbs. In adults, the cerebral cortex is made of a complex laminar structure composed of fivesix layers, but in fetuses up to midgestation, it consists of four layers. This lamellar structure is known to be essential for the higher functions of the cerebral cortex.
Step 3:
A bilingual expert checks the accuracy of the translation and ensures that your original meaning is conveyed.
Need professional Japanese translation support? Ask now!

Get Quote
Meet our translators: Japanese to English
Our translators have a combination of relevant linguistic qualifications, experience, and academic degrees in various fields. They combine their knowledge and experience to give you a perfectly translated document.
Education:MPhil in History, University of Kent, UK
Subject-area expertise:
Arts, Media, and Communication
Biochemistry
Genetics
Molecular Biology
Business and Finance
Education
Engineering
Environmental Science
Technology
Organizational Behavior
Education: PhD in Ethnicity and Nationalism, University of London, UK
Subject-area expertise:
Arts, Media, and Communication
Business and Finance
Education
History
Sociology
Political Science
Philosophy
Organizational Behavior
Anthropology
Education: PhD in Pharmaceutical Sciences, Nagasaki University, Japan
Subject-area expertise:
Biochemistry
Genetics
Molecular Biology
Business and Finance
Medicine
Neuroscience
Neurology
Pharmaceutical Sciences
Education: Masters in Japanese Studies, Leiden University, The Netherlands
Subject-area expertise:
Computer Science
Engineering
Mathematics
Technology