Korean to English Editing and Translation Services
Korean to English Translation Services by Subject-Matter Experts
Translation Services That Help You Publish Your Research Successfully
Korean to English Translation Services
We have a team of professional Korean to English translators and editors covering the widest range of subject specializations. We will have the right experts for your subject, even if it is an interdisciplinary one. Our experts are well-versed in the nuances of the Korean language and culture, the intricacies of academic translation and writing, and the requirements for journal publication. The end result of the Korean to English translation service is a publication-ready document that accurately conveys your intended meaning, and contains the terms and phrases that are appropriate for your subject.
Work with a team of experienced Korean translators from your subject. Get special discounts for large documents.
Get Quote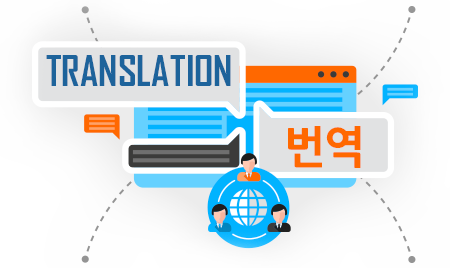 The service is useful for a wide variety of academic needs. For example, when you
Want your paper for a Korean publication to include an English abstract.
Have written your research paper in Korean but want it published in an international journal.
Have written a book in Korean that you want to make available to readers worldwide.
Want your thesis in Korean to be translated into English.
With subject-matter expertise, 100% Quality Guarantee, free unlimited Q&A with your translator, deadline guarantee, 24x7 availability, and a range of service levels and fees, Editage offers the most holistic Korean document translation services.
Inquire about our Korean to English Translation service now and get a free quote for your document.
Subject-matter expertise in your field of research
Our professional experts can convert your paper in Korean—with all its subject-specific terms and phrases—into publication-ready English, while staying true to your original meaning. In case you are not fully satisfied with the quality, we will retranslate your paper for free or return your fee—no questions asked.
Translation services even for non-academic documents
Although we specialize in Korean academic and scientific translations, we cater to all kinds of documents, including non-academic content such as user manuals, brochures, business documents, financial reports, Web content, and fiction and non-fiction books.
Reverse translation from English to Korean
Need a published paper translated into Korean so that you can easily understand and refer to it? We also carry out reverse translation, i.e., English to Korean translation. Get English documents translated into Korean for personal reference or for publication.
Multiple service levels to suit your specific needs
Services are available in multiple levels to address a variety of customer needs. For example, if you have a file that you want translated only for personal reference and not for publication, we have a service level that will give you the quality you need at just the right fee.
Ask for a translation service level that is just right for your needs.
Get Quote
Four-step translation process
Our stringent quality-centric processes ensure that you can submit your manuscript to an English-language journal with confidence.
Translation
A professional translator with experience in your subject converts your manuscript into English, focusing on technical terminology and subject-area conventions.
Bilingual review
A bilingual expert checks the accuracy of the translation and ensures that your original meaning is conveyed.
Language edit
An experienced subject-specialist editor checks the translated copy for language, grammar, clarity, fluency, punctuation, style, and formatting.
Final review
A senior reviewer conducts a final check to ensure that all your requirements have been met before sending you the final, publication-ready files.
Korean to English Translation Process—View Sample
Click on each of the stages below to view a sample of how our translation and editing process helps us deliver publication-quality manuscripts.
One of the main contributions of this study was the development of patient-centered intervention method in treating tinnitus patients by theidentification ofying the pathway toward the tinnitus distress and investigating, as well as the investigation of the relatedpatients'psychological conditions and thinking processes, which enabled a better understanding of tinnitus patients and resulted in developing intervention methods to as well as their methods for counteracting tinnitus distress. Another important contribution was the verification that cognitive behavioral therapy, though of a short duration, was effective in reducing negative thoughts and emotions, as well as tinnitus distress. Moreover, these effects persisted after the completion of the therapy, thus confirming its efficacy.
Step 3:
A bilingual expert checks the accuracy of the translation and ensures that your original meaning is conveyed.
Meet Our Translators: Korean Translation Services
Our translators have a combination of relevant linguistic qualifications, experience, and academic degrees in various fields. They combine their knowledge and experience to give you a perfectly translated document.
Education: Masters in International Business Management, Yonsei University (Graduate School of International Studies), Korea (South)
Subject-area expertise:
Arts, Media, and Communication
Economics and Statistics
Literature and Linguistics
Business and Finance
Education
Anthropology
Organizational Behavior
Sociology
Education: Bachelors in Psychology and Neuroscience, University of Toronto, Canada
Subject-area expertise:
Chemistry
Neuroscience and Neurology
Medicine
Molecular Biology
Biochemistry
Psychology and Psychosocial Healthcare
Education: Postgraduate Diploma in Law, University of London (International Programmes), UK
Subject-area expertise:
Education
Organizational Behavior
History
Literature
Philosophy
Psychology and Psychosocial Healthcare
Linguistics
Education: Masters in Economics, University of Illinois, USA
Subject-area expertise:
Business and Finance
Economics and Statistics
Education
Political Science
History
Philosophy
Additional services and support
We provide free, value-added benefits to help you make the most of our expertise. Our expert translators and editors will work with you even after we have sent you the translated manuscript! Check out the free benefits we provide and our post-translation support services.
Need a professional Korean to English translation service? Inquire now!
Get Quote