1200

+

Workshops and Webinars

192

+

Countries covered

430,000

+

Researchers supported
A training solution that has helped
over 430,000 researchers


in their publication journey
Customized and flexible courses
Save your university 64 hours of mentoring, with innumerable modules to choose from
24x7 Customer support
Prompt and personalized relationship management
Comprehensive courses
Specifically curated for non-native authors, with over 5000 pieces of content
Multilingual publication experts
Hosted by multilingual publication experts with over 16 years of training experience
Interested in training
for your university?
Contact us for more information.
Why choose Editage?
We're so glad you asked!
Industry leaders
World's largest author services company helping authors get published since 2002
Global presence
Capabilities to support on-site and online training worldwide
Personalized coaching
Mentorship to over 65000 researchers in 146 countries
Cultural sensitivity
Ability to tailor training delivery as per cultural preferences
Want to know more about our popular training sessions?
Users who've experienced a painless publication process
Thank you for all the useful tips you shared with me about the right steps to write a good paper. I encourage every researcher, especially young ones, to sign up for these daily tips. I found that all the expertise I gained by trial and error through the years of submitting articles and receiving the reviewers comments are organized in a simple way in the emails I received from you. Thank you again
Ahmed Elsaid
Assoc. Prof. of Applied Mathematics, Faculty of Engineering, Mansoura University, Egypt
As a Mycologist, I have taken advantage of all tips and instructions provided by Editage Insights, to enrich the quality of my manuscripts, I am greatly thankful for such tips which were insightful and indispensable when preparing scientific texts, and could pave the path for submission
Parisa Badiee
Medical Mycologist, Prof. Alborzi Clinical Microbiology Research Center, Shiraz University of Medical Sciences, Iran
Let me seize this opportunity to state most emphatically that this Editage course on "How to publish your paper successfully"  is very informative and has been most useful to me, at least as regards.
Raul A. Simon
physicist, LAMB, Chile.
Few of our 200 happy clients





Our Trainers
Learn more about how our training can increase your university's research portfolio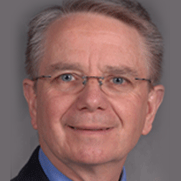 Caven Mcloughlin
Consultant Academic Publication Trainer
Professor Caven Mcloughlin is a current, active Fulbright Specialist in Journal & Grant Writing with a mandate to consult with faculty about how to get their work accepted by prestigious, high-impact, English-language journals. He has recent experience in assisting scientific, medical & social science researchers in universities in China, India, Turkey, South Korea & South Africa. Dr. Mcloughlin has 20+ years of experience as a journal editor in his field of child psychology.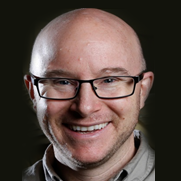 Dr. Jacob D. Wickham
Academic Trainer
Dr. Jacob Wickham, Managing Editor of Integrative Zoology, is an Assistant Professor at the Institute of Zoology, CAS, and Adjunct Professor at the Department of Entomology, Rutgers University. An award-winning and celebrated zoologist, Dr. Wickham has over 15 years of experience in academic publishing and had published several papers in high impact journals.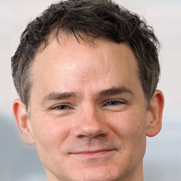 David Kipler
Consultant Academic Publication Trainer
David obtained his certification as an Editor in the Life Sciences in 2005. In addition, he has acquired extensive experience as an instructor in English reading and writing and English for Medical Purposes: he was a member of the Toho University Faculty of Medicine for 14 years and has held faculty appointments at top universities in Japan, including The University of Tokyo and Keio University School of Medicine. David has long been involved in biomedical publishing and has served as language editor for several journals in Japan, including the Journal of Epidemiology. David has written and presented on English education in Japanese medical universities, medical terminology, and professional development for biomedical communicators and is coauthor of the Medical English Listening Course for ALC NetAcademy. He is a member of the American Medical Writers Association, the Board of Editors in the Life Sciences, and the Japan Society for Medical English Education.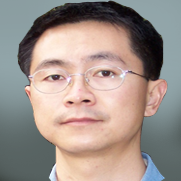 Dr. Yang Gan
Academic Trainer
Professor Yang Gan was awarded a PhD degree by the Chinese Academy of Sciences in 2001. Before he took the full professor position at Harbin Institute of Technology (HIT) in 2007, he worked as a postdoc/visiting scholar in Australia and China. He has published >60 papers/patents on surface physical chemistry, nanomaterials, and nanomedicine. He won the HIT Teaching Excellence Award in 2014, the first Frans Habraken Best Paper Award in 2013. He was elected the Fellow of the Royal Society of Chemistry (FRSC) in 2015. He serves on the editorial board for several international journals on multidisciplinary areas, physics, chemistry, chemical engineering, and nanomedicine.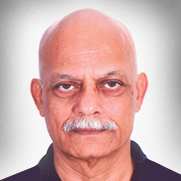 Yateendra Joshi
Academic publication trainer
Yateendra Joshi has been working for a decade as a scientist with the Indian council of Agricultural Research. He has worked with TERI (The Energy and Resources Institute) in New Delhi and currently divides his time between working for WISE (World Institute of Sustainable Energy) and Editage, training, copy-editing, and teaching. He has taught at TERI University, NCL (National Chemical Laboratory), IISER (Indian Institute of Science Education and Research) and also is a member of the committee of experts constituted by IGNOU, the Indira Gandhi National Open University, New Delhi. An accredited editor with Diplomate status certified by the Board of Editors in Life Sciences, Yateendra has participated in several international conferences of EASE, the European Association of Science Editors: Oxford, Helsinki, Tours (France), and Tallinn (Estonia). He is a Member of the Editing Office, Atomium Culture, Brussels, and a Member of the Editorial Board, Information Design Journal. His book, titled Communicating in Style, was favorably reviewed in a dozen international periodicals.
Our trainers are available globally...
Take your pick