12 Actionable Tips for choosing the right journal for your paper
---
Choosing the right journal for your manuscript can be quite stressful. After all, submitting to an appropriate journal will increase your chances of publication. But there are so many things to consider! Should you only look at a journal's impact factor? Or should you focus on a journal with a short turnaround time? And what about the journal processes? Wouldn't it be great to have a quick guide to refer to when short listing a journal? This infographic lists some of the most common aspects to consider during journal selection. Feel free to download a PDF copy for future reference.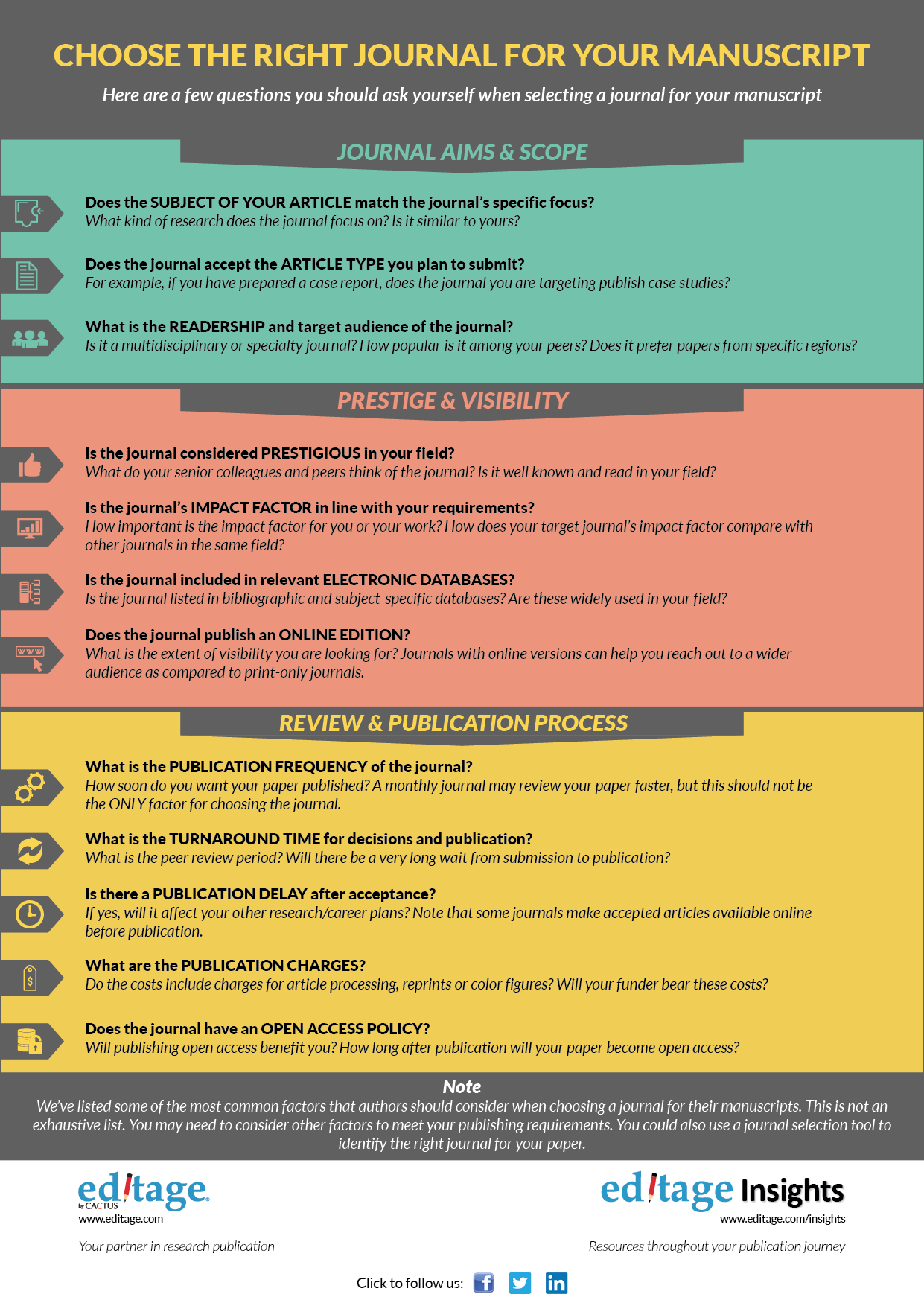 Related reading: How to choose journals for submitting your paper 
 
12 Tips to help you choose the right journal for your paper_0_0.pdf
You're looking to give wings to your academic career and publication journey. We like that!
Why don't we give you complete access! Create a free account and get unlimited access to all resources & a vibrant researcher community.