A skeptic's guide to open access
This interview is part of a Series
This interview is part of a Series
Series
Interview with Dr. Caroline Sutton
This interview series features Dr. Caroline Sutton, Co-Founder of Co-Action Publishing, an open access international academic publishing house that covers a range of disciplines. As an expert on open access publishing, Dr. Sutton dicusses her views and experience regarding scholarly community and open access publishing, such as, the concept of open access, the sustainability of open science, and public debates concerning open access in scholarly communication.
Read more
---
Dr. Caroline Sutton is Co-Founder of Co-Action Publishing, an open access international academic publishing house that covers a range of disciplines. Globally networked with publishing and library communities, Dr. Sutton is a notable advocate and an active expert on open access publishing: among her many engagements concerning open access, she participated with entities such as the European Commission, where she served as Rapporteur. Dr. Sutton continues to discuss, debate, and work on many projects through Co-Action with leading research groups and figures. She developed the Best Practices Guide to OA Journal Publishing together with Lund University Libraries Main Office. Dr. Sutton holds a PhD in Sociology from Uppsala University, Sweden. (Please see the first part of this interview for her detailed bio.)
What reservations do authors have regarding publishing in open-access journals and why?
As I mentioned earlier, there are some laggards in terms of adopting open access. Many skeptics can be found among researchers within the arts and humanities and social sciences. I think it is worth noting that these are subject areas within which books have played a greater role than journals. Open access monographs is growing as an area of discussion and as a publication format, but lags behind open access journal articles. Financial models for supporting OA monographs have been more challenging though there are some very interesting and creative solutions that have been launched. Typically these models do not provide a royalty to the author. While few monograph authors actually earn substantial amounts of money on book sales, the possibility to do so is something many authors do not wish to lose.
A second issue that is of great concern to social science, arts and humanities scholars is attribution. Open access refers not only to free access to content but also the freedom for users to re-use what they find, as long as the original source is properly attributed. In STM fields, where findings are more black and white, attribution is fairly straightforward. In qualitative research, the arts and humanities, it can be more difficult to discern what should be attributed, as an author might use an entire article or monograph to make an argument.  OASPA is involved in preparing a set of guidelines for attribution that will be announced shortly. Our hope is that this will contribute to easing some of the concerns in this area.
Finally, the established system of copyright and permissions can also stand in the way of some open access publications, particularly in the arts and humanities. For example, an art historian who analyzes a painting or an image will need to reproduce that image in the publication. In many cases that image will fall under copyright and permission must be sought. Permissions today typically include a definition of how many copies may be in circulation. Under an open access scenario, this aspect of re-use cannot be controlled. We have some options to help us work around these issues (such as using a different license on the image that is reproduced), but more work is needed in this area to establish standard practices.
How well are OA journals able to manage the quality of peer review? What challenges do they still face?  
While I know there has been a great deal of attention given to open access journals and peer review in recent times, it is important to recognize that all of the challenges involved in managing peer review on subscription journals exist with open access journals. Scandals related to peer review have also been regularly uncovered in relation to subscription journals. For serious publishers, there are no differences in peer review for open access journals versus subscription journals.  The real challenge lies in the fact that a minority of journals have knowingly or naively implemented practices and policies that do not meet the standards we all feel should be in place. This has left the research community in doubt about whether they can trust publications they are unfamiliar with.
Personally, I argue in favor of creating white lists rather than black lists. Attempts to catalogue "the bad guys" are prone to highly subjective interpretations by the person creating the list as well as floating criteria. This is because we can never list all the inappropriate and deceptive actions someone can take. What we can do is define what standards solid publishers meet with. The DOAJ revised and tightened its criteria this past winter and the application form now contains over 50 fields that need to be completed, and which are reviewed by the DOAJ staff and associate editors.  Existing journals in the DOAJ are being reviewed, and in addition to the journals that have already been removed from the database, we believe that about 10% of journals currently listed will be dropped. OASPA also applies strict membership criteria and conducts reviews of members where possible breaches of these criteria might have taken place. Together these two organizations and COPE (Committee on Publishing Ethics) have issued a common set of Principles of Transparency and Best Practice in Scholarly Publishing. A good starting point for anyone who is considering an unfamiliar publication is to size it up against these principles, and/or against the DOAJ or OASPA membership lists or criteria. 
Be sure to return to this space for the last part of Dr. Caroline Sutton's interview in which she discusses how open access gained its traction, about the Scandinavian company, Co-Action Publishing, and some of Dr. Sutton's dynamic projects.
Published on: Aug 31, 2014
Comments
You're looking to give wings to your academic career and publication journey. We like that!
Why don't we give you complete access! Create a free account and get unlimited access to all resources & a vibrant researcher community.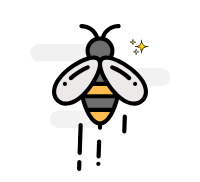 ---
Subscribe to Journal Selection
After writing a research paper, the next step is to find the right journal to publish it. Subscribe and get curated content to find the perfect journal that will give impetus to your research paper and your career.
---