Nov, 2018
New Video Highlights the Role of the IEEE International Electron Devices Meeting (IEDM) in Advancing Microelectronics Technology
• Two-minute video traces IEDM's contributions to semiconductor technology, from early transistor scaling through the advent of 3D IC architectures, to the future of neuromorphic computing
• Highlights from the 2018 IEDM program are featured, reinforcing the conference theme: "Device Breakthroughs from Quantum to 5G and Beyond" as electronics technology expands its role in society
(November 15, 2018; San Francisco, CA)A new video has been released by the upcoming IEEE International Electron Devices Meeting (IEDM), the world's largest, most influential forum for the unveiling of breakthroughs and new concepts in transistors and related micro/nanoelectronics devices. Designed to promote awareness of IEDM's key role in the advancement of semiconductor technology over its 64-year history, as well as to showcase the highlights of the 2018 IEDM technical program, the video is available on the IEDM home page, as well as on YouTube. A version in Simplified Chinese is also available on YOUKU.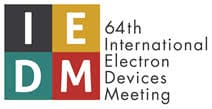 "In developing the video, we wanted to show how IEDM has played a key role in the diverse technology advances driving the microelectronics electronics industry into the future, such as neuromorphic computing, 3D integration, and various types of advanced memories," said Kirsten Moselund, IEDM 2018 Publicity Chair and research staff member at IBM Research–Zurich. "By presenting these topics at a high level in this dynamic video, we hope to increase the understanding of IEDM as a focal point for these technology developments, as well as to promote attendance to a wider audience."
The video was produced by Editage, a division of Cactus Communications, which is a specialized technical and science communications firm.
"As a science communication agency, Editage aims to work with industry thought leaders such as IEDM," said Satyajit Rout, head of research communications services at Editage. "Using the theme of 'small is big' in the video not only communicates IEDM's rich history, but showcases the conference program as the place where tomorrow's technologies enter today's conversations. In two minutes, the video delivers everything attendees need to know about this year's meeting at San Francisco. By releasing the video in English and in Simplified Chinese, we are confident it will help IEDM reach every corner of the globe."
The 2018 IEDM will be held December 1-5, 2018 at the Hilton San Francisco Union Square hotel. With some 230 scheduled technical presentations, the conference's tradition of spotlighting more leading work in more areas of the field continues, as it evolves to support the interdisciplinary and continuing educational needs of today's scientists, engineers and students.
The video will also be available on the IEDM social media channels
About Editage
Editage, a division of Cactus Communications, helps universities, research institutions, publishers, and industry amplify the impact of scientific output and brands via tailored science and marketing communication solutions. With offices in the UK, US, Japan, Korea, China, Singapore, and India, Editage is well-placed to serve the communication needs of academia and industry worldwide. Our team comprises more than 2,000 communication specialists, including science communicators, designers, animators, educators, professional editors, and translators with relevant industry experience. Learn more at: /research-promotion/    
About IEEE & EDS
IEEE is the world's largest technical professional organization dedicated to advancing technology for the benefit of humanity. Through its highly cited publications, conferences, technology standards, and professional and educational activities, IEEE is the trusted voice in a wide variety of areas ranging from aerospace systems, computers, and telecommunications to biomedical engineering, electric power, and consumer electronics. Learn more at http://www.ieee.org. The IEEE Electron Devices Society is dedicated to promoting excellence in the field of electron devices, and sponsors the IEDM.  Learn more at https://eds.ieee.org/.
Editor Contacts:
Chris Burke (for IEDM)
BtB Marketing Communications
(919) 872-8172                                                      chris.burke@btbmarketing.com                                                          

Satyajit Rout (for Editage)
Editage, Cactus Communications,
+1 877 334 8243
satyajit.rout@cactusglobal.com