2018 Ig Nobel Prizes honor study on human saliva as cleaning agent, roller coaster ride to pass kidney stones, and more
---
Have you ever wondered whether chimpanzees in a zoo imitate human visitors? Or whether using voodoo dolls to retaliate against rude bosses is effective? This year's winners of the Ig Nobel Prizes have studied these and many other interesting questions. These prizes celebrate unusual investigations and honor "research that makes people laugh and then think." Let us now take a look at the winners of 2018 Ig Nobel Prizes.  
1. Could roller coaster rides help in passing kidney stones easily and quickly?
This was investigated by medicine prize winners Marc Mitchell and David Wartinger in their publication "Validation of a Functional Pyelocalyceal Renal Model for the Evaluation of Renal Calculi Passage While Riding a Roller Coaster."
2. Chimpanzees imitate humans just as the humans imitate them
The winners of anthropology prize Tomas Persson, Gabriela-Alina Sauciuc, and Elainie Madsen investigated this subject and published their findings in "Spontaneous Cross-Species Imitation in Interaction Between Chimpanzees and Zoo Visitors."
3. Wine experts can tell by smell the presence of a fly in a glass of wine
The biology prize winners Paul Becher, Sebastien Lebreton, Erika Wallin, Erik Hedenstrom, Felipe Borrero-Echeverry, Marie Bengtsson, Volker Jorger, and Peter Witzgall demonstrated this in "The Scent of the Fly."
4. Human saliva can clean dirty surfaces
Paula Romão, Adília Alarcão, and the late César Viana won the chemistry prize for investigating this in "Human Saliva as a Cleaning Agent for Dirty Surfaces."
5. Does colonoscopy in the sitting position work better for certain patients?
The medical education prize went to Akira Horiuchi for their research published in "Colonoscopy in the Sitting Position: Lessons Learned From Self-Colonoscopy by Using a Small-Caliber, Variable-Stiffness Colonoscope."
6. People who use complicated products ignore instruction manuals
The literature prize was won by Thea Blackler, Rafael Gomez, Vesna Popovic, and M. Helen Thompson for demonstrating this in "Life Is Too Short to RTFM: How Users Relate to Documentation and Excess Features in Consumer Products."
7. A cannibalistic diet is less calorific than an animal-based diet
James Cole won the nutrition prize for calculating the caloric intake from a human-cannibalism diet in "Assessing the Calorific Significance of Episodes of Human Cannibalism in the Paleolithic."
8. Why and how frequently do people curse while driving?
This investigation won the peace prize for Francisco Alonso, Cristina Esteban, Andrea Serge, Maria-Luisa Ballestar, Jaime Sanmartín, Constanza Calatayud, and Beatriz Alamar who published their findings in "Shouting and Cursing While Driving: Frequency, Reasons, Perceived Risk and Punishment."
9. The functioning of the male sexual organ tested using postage stamps
John Barry, Bruce Blank, and Michel Boileau secured the reproductive medicine prize for their study published in "Nocturnal Penile Tumescence Monitoring With Stamps."
10. Can voodoo dolls help employees retaliate against rude bosses?
This study by Lindie Hanyu Liang, Douglas Brown, Huiwen Lian, Samuel Hanig, D. Lance Ferris, and Lisa Keeping won the economics prize, and the findings were published in "Righting a Wrong: Retaliation on a Voodoo Doll Symbolizing an Abusive Supervisor Restores Justice."
Congratulations to all the winners!
Related reading:
2017 Ig Nobel Prize honors cats' fluid dynamics, study on why old men have big ears, and more
More about Ig Nobel Prizes: The award was founded in 1991, and is now in its 28th year. The award ceremony involves Nobel Laureates handing out the prizes to the Ig Nobel Prize winners. This year, the award ceremony awards ceremony was conducted at the Sanders Theatre, Harvard University.
Published on: Sep 27, 2018
Sneha's interest in the communication of research led her to her current role of developing and designing content for researchers and authors.
See more from Sneha Kulkarni
Comments
You're looking to give wings to your academic career and publication journey. We like that!
Why don't we give you complete access! Create a free account and get unlimited access to all resources & a vibrant researcher community.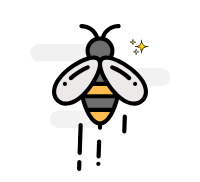 Editage Insights is currently in maintenance. During this maintenance some site functionalities like login, registration may not work.