9 Differences between a thesis and a journal article
---
As a researcher you are under immense pressure to publish and one good way to start publishing is to convert your doctoral thesis into a journal article, after your PhD. Before you begin writing, it is essential for you to know exactly how a thesis differs from a journal article. This infographic lists nine ways in which a thesis is different from a journal article. The idea is to help you understand how the two are distinct types of academic writing, meant for different audiences and written for different purposes.

Feel free to download a PDF version of this infographic and print it out as handy reference.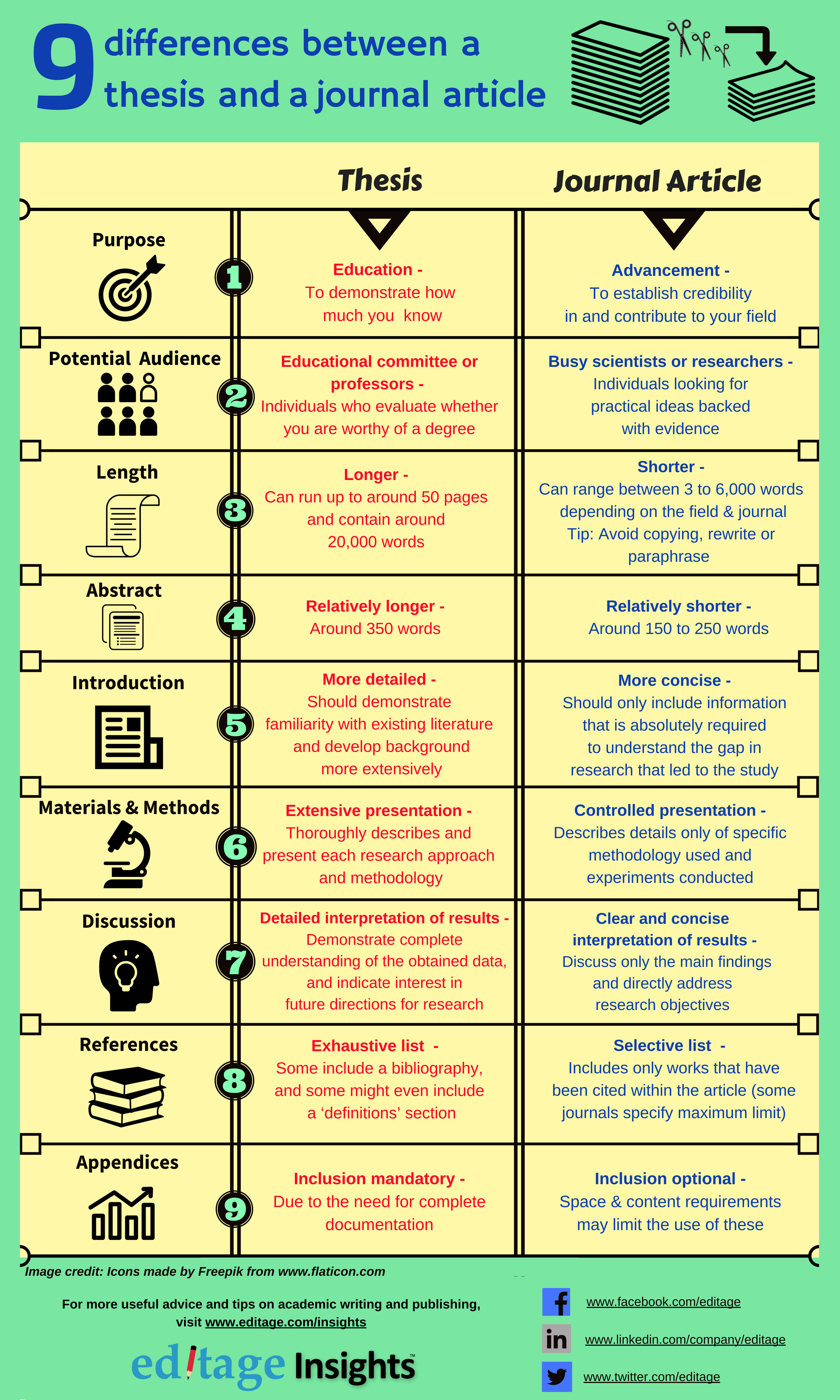 You might also be interested in reading:
9 Differences between a thesis and a journal article_0.pdf
You're looking to give wings to your academic career and publication journey. We like that!
Why don't we give you complete access! Create a free account and get unlimited access to all resources & a vibrant researcher community.