CACTUS announces Pubathon: A global research publishing event for researchers
---
Getting published is a major goal for researchers. The global pandemic, which is continuing its surge in several parts of the world, has underlined the importance of publishing rapidly. With the pace of publications increasing at a record speed, researchers wish to make successful submissions.
A major roadblock many researchers face is journal rejection. Often researchers receive what is called a desk rejection decision, which means the manuscript gets turned down without peer review and often without adequate feedback. There could be several reasons behind this, which are important to uncover.
To help researchers avoid a desk rejection decision and speed through manuscript submission, Cactus Communications (CACTUS), a technology company facilitating scientific advancement, is organizing Pubathon – a two-day global research publishing event. Planned on February 25 and 26, 2021, the interactive and live event is aimed at sharing the perspectives of journal editors and researchers on journal submission.
Every journal has its own set of guidelines that researchers are expected to follow. However, at times they may get a desk rejection decision despite the researchers claiming to fulfill the requirements. What are the possible reasons behind this? should a researcher do to avoid this? tend to struggle to One of the major challenges researchers face is
Over the two days (Feb 25 and 26), researchers around the world will be able to interact with leading journal editors and experienced researchers in the form of panel discussions:
Day 1: Feb 25, 14:00 GMT | Journal editors help you speed through manuscript submission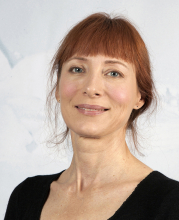 Dr. Helle Dr. Helle V. Goldman - Chief Editor at Polar Research
Emma Huck - Commissioning Editor, Taylor and Francis (T&F)
Day 2: Feb 26, 14:00 GMT | Researchers share tips on successful manuscript submission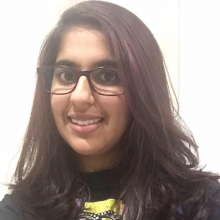 Shruti Turner - PhD Researcher, Imperial College, London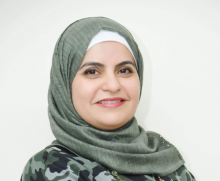 Dr. Ola Al-Batayneh - Professor in Pediatric Dentistry, Jordan University of Science and Technology, Associate Editor at BMC Oral Health
The 90-minute sessions on both the days will touch upon various aspects of manuscript submission, including the challenges researchers face and the journals' expectations. A live Q&A session on both days will allow direct interaction between the esteemed speakers and the audience. The sessions include a workshop where the attendees would be able to experience R Pubsure, an AI-based research manuscript assessment tool under R (a CACTUS brand) that allows researchers to optimize their manuscript before submission.
"Our goal is to help researchers and academics avoid the probability of desk rejection of their manuscript by helping them get the basics right, thus accelerating the publication process," said Abhishek Goel, CEO, Cactus Communications. Elaborating the need for accelerated publishing, he adds: "With increased manuscript submissions in the last 12 months during the pandemic, this event now holds even greater significance."
Artificial intelligence is reshaping academic publishing, and researchers need to be aware of these developments to ease their tasks. Sharing his views on R Pubsure and Pubathon, Chris Leonard, Director, Product and Strategy, Cactus Communications, said: "Pubathon is an attempt to address the most common researcher queries and allow them a chance to experience the power of R Pubsure, which has attained a leadership stance for being the first and the best manuscript submission readiness check in the industry."
Pubathon aims to spark discussions in the scientific community about the best ways to advance science while making the path easy for researchers. To be part of the free global research publishing event for academics worldwide, and to learn more about Pubathon, click here.
Sneha's interest in the communication of research led her to her current role of developing and designing content for researchers and authors.
See more from Sneha Kulkarni
Comments
You're looking to give wings to your academic career and publication journey. We like that!
Why don't we give you complete access! Create a free account and get unlimited access to all resources & a vibrant researcher community.