Common mistakes researchers make when writing journal articles
---
This is the second and final part of the interview series with Barbara Gastel, science communication specialist, experienced trainer, and acclaimed author.
Most of our interviews are about the journal publishing process and system, trends in publishing, or preparing manuscripts for journal submission. This one stands out, not only because it focuses on science communication as a career option but also because of the way it clarifies the difference between scientific writing and science writing as well as the issues we need to be aware of when it comes to disseminating scientific research to non-academic audiences.
About Barbara Gastel: Barbara Gastel, professor in the Department of Veterinary Integrative Biosciences and the Department of Humanities in Medicine at Texas A&M University, is a well-known name in science communication circles. Barbara coordinates the master's degree program in science and technology journalism at Texas A&M University. She has extensive experience in academic writing training and in science communication, and she has authored three books: Presenting Science to the Public, Teaching Science: A Guide for College and Professional School Instructors, and Health Writer's Handbook. She also has authored with Robert A. Day the latest editions of How to Write and Publish a Scientific Paper. In addition, she has published many articles and chapters on writing, editing, teaching, and medical topics. From 2000 to 2010, she edited the Council of Science Editors, periodical, Science Editor.
Barbara's work experience is rich and varied. After earning a BA from Yale and an MD and an MPH from Johns Hopkins, she did a AAAS mass media fellowship at Newsweek and took up a communication and administration role at the National Institutes of Health. She has also taught science writing at MIT and has been a visiting professor of technical communication at what is now Peking University Health Science Center. Prior to joining Texas A&M University in 1989, she was assistant dean for teaching at the University of California, San Francisco School of Medicine. From 1996 to 2007, Barbara's work included helping to direct a program, funded by the China Medical Board of New York, to teach English-language biomedical writing and editing in Asia. She has played lead roles in AuthorAID, a project to help researchers in developing countries to write about and publish their work, ever since its establishment in 2007 at the international development charity INASP.
Barbara has won several accolades, including those from the American Medical Writers Association and the Council of Science Editors. In 2006, she was named an Honored Editor in the Life Sciences by the Board of Editors in the Life Sciences. In 2010, the scientific research society Sigma Xi honored her with the John P. McGovern Science and Society Award. She is also a fellow of the American Association for the Advancement of Science.
About this segment: In part 1 of this interview series we spoke about issues around popular science communication. Here, we shift focus and talk about academic publishing. To begin with, Barbara highlights the difference between "science writing" and "scientific writing" and goes on to talk about some of the common mistakes authors make when writing an academic paper for submission to a journal. She also talks about some aspects reviewers need to be mindful of.
What role does social media play in research communication, in terms of making research more popular, reaching out to people, influencing an author's visibility, etc.?
Social media can have many roles in research communication, and some other people are more qualified than I am to describe these roles. Among the roles that social media can play in this regard are increasing an author's visibility; alerting scientists, journalists, and others to newly released research; sharing commentary about research; informing researchers about funding opportunities; and providing research-related amusement. I think the roles of social media in research communication could be the topic of an entire interview. If you interview an expert on this topic, I hope you'll let me know. I'd be interested to read what he or she says!
That's a great suggestion! Moving on, if you were asked to share some golden rules of science writing, what would they be?
First of all, let me make sure we're using the term "science writing" the same way. In the context in which I work, "science writing" means writing about science for non-technical audiences (for example, articles in popular magazines), whereas "scientific writing" means scientist-to-scientist writing (for example, journal articles and grant proposals). With regard to science writing (for a non-technical audience), the golden rules tend to be largely the points listed in my response to question 9. Another general guideline is to craft the beginning carefully in a way that both engages and orients the reader—for if the beginning loses the reader, the quality of the rest of the article doesn't matter.
What are some of the most common mistakes researchers make when writing a manuscript for submission to a journal? How can these common mistakes be avoided?
Let me mention two common mistakes. The first one is simply failure to follow the journal's instructions to authors. I suggest looking at the instructions (and perhaps highlighting key points to remember) before drafting the manuscript, having the instructions readily available to consult while preparing the draft, and checking the instructions a final time before submitting the manuscript. The time invested in following the instructions can facilitate the review and publication processes. It can also help demonstrate to journal editors and peer reviewers that the author is professional, attentive to detail, and good to work with.
Another common mistake is to think that "good" writers can readily produce a publishable manuscript in a single draft. Scientific writing is hard work, perhaps largely because it entails hard thinking, and a manuscript for journal submission generally requires several drafts to achieve its potential. Researchers should accept that fact, rather than feeling deficient because their first drafts aren't publishable. I suggest expecting to have several rounds of revision. Realizing that the need to revise is normal can help some authors overcome writer's block: One can relax knowing that it doesn't matter how bad the first draft is, as long as the final draft is good.
What are some essential skills researchers need to develop in order to succeed?
That's a big question too, and I think I've seen entire books on this topic. Of course, researchers need scientific skills in their disciplines, and they need skills in scientific writing and speaking. In academic environments, they generally also need teaching skills. In addition, successful researchers often have skills that are even less commonly parts of a researcher's formal education. Among them are skills in interacting with a variety of people, including researchers and trainees from other cultures; skills in mentoring others; and skills in leading groups and managing projects.
Looking at the other side of the system, what are some things reviewers need to be mindful of when examining manuscripts?
Of course, reviewers need to keep in mind what each part of a manuscript should contain. And of course they must remember that manuscripts being reviewed are confidential. They also should be aware of their own limitations and comment only on aspects that they are capable of evaluating. (I'm grateful that the journals I review for have more than one reviewer, typically with somewhat different strengths.) Further, reviewers should remain mindful that the manuscripts they review are by human beings. Even if a manuscript has major flaws, it probably represents a lot of work and emotional investment by the author. Reviewers should therefore be tactful and constructive in their criticism, and they should remember to note strengths of the manuscript in addition to identifying weaknesses. Not only is such an approach the decent way to behave. Also, it is likely to be more effective in motivating the author to improve the current manuscript and in educating the author to produce better manuscripts in the future.
As a reviewer yourself, do you support open peer review? What are your views on it?
I think there are both advantages and disadvantages of open peer review. On the one hand, some reviewers may be more thorough and accountable if their identity is known. On the other hand, a reviewer may be less likely to comment frankly on a manuscript in this situation—especially if the manuscript is by someone powerful in one's field.
Come to think of it, most of the reviewing that I do is, in a way, open peer review. Only a minority of my reviewing is peer reviewing for journals, book publishers, or granting agencies. More of what I do is pre-submission reviewing of writing by colleagues, students, and others. Also, I've written quite a few book reviews. Of course, my pre-submission reviews are open, and my book reviews are signed. When I do actual peer reviews, sometimes the journal or book publisher lets me choose whether to reveal my identity. Sometimes I choose to do so. Sometimes, though, maintaining anonymity seems best.
Based on your experience, how has journal publishing changed over the years? And where do you see it headed?
Journal publishing has changed considerably since my student days, though the basic characteristics of a good scientific paper remain the same. The biggest change is that the entire process—from submission, through peer review, to copyediting and publication—was paper-based then but now has become electronic. Other changes have included the advent of online journals, including open access journals; the growing number of international authors; the development of ORCID; and, alas, the emergence of predatory journals.  As for the future, I'm not sure. In particular, I feel unqualified to predict where publication technology is heading. And as I listen to news reports, I worry about what might happen to the broader environment in which research and publication exist. My hope, though, is for a time of peace and prosperity in which science flourishes, researchers from throughout the world work productively together, and scientific editing and publishing thrive.
Thanks, Barbara, for sharing such useful advice and valuable insights for our readers. This was a great conversation!
Read Part 1 of this interview here.
Published on: Dec 21, 2016
Passionate about scholarly publishing, always looking to have memorable conversations with researchers and industry professionals across the globe
See more from Jayashree Rajagopalan
Comments
You're looking to give wings to your academic career and publication journey. We like that!
Why don't we give you complete access! Create a free account and get unlimited access to all resources & a vibrant researcher community.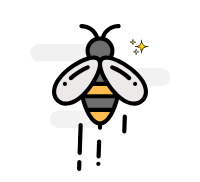 ---
Subscribe to Conducting Research
Conducting research is the first and most exciting step in a researcher's journey. If you are currently in this stage of your publishing journey, subscribe & learn about best practices to sail through this stage and set yourself up for successful publication.
---