Dos and don'ts for a great cover letter
---
Dos and don'ts for a great cover letter
In this post, I'll present a simple checklist of dos and don'ts that you should keep in mind when writing your cover letter.
Dos:
Create the cover letter on your institutional letterhead. It will help establish your professionalism and credibility.
Address the letter to a specific editor or contact person, as specified by the journal.
Begin by mentioning the manuscript title, and the type of article you are submitting it as (original article, case report, etc.).
Mention the authors' names, especially if you and/or your coauthors are prominent names in your field of study.
In a line or two, provide a summary of your aims and results.
Then describe the unique selling point of the manuscript: how it contributes to the literature; the significance of the results in the concerned field of study.
Mention why you consider the concerned journal the most appropriate for publishing your manuscript and why the journal's readers will find it interesting.
Mention that the manuscript has not been submitted or published elsewhere in part or whole, that all the authors have read the manuscript and agree on its contents, and that you have followed all required ethical guidelines and received approval from the relevant ethical board/committee.
Fully disclose any conflicts of interest that might exist.
Recommend peer reviewers if the journal requires this.
Thank the editor for his/her time and consideration of your manuscript.
Provide the corresponding author's contact details, including an e-mail address and telephone number.
Maintain a polite and formal tone and a brief but accurate style.
Don'ts
Make claims regarding any previously published work without providing evidence or a citation.
Provide personal information or details that are irrelevant to the submission.
List your or your coauthors' previous publications, unless their content is directly relevant to that of the manuscript in question.
Provide details of your study that can be found in the manuscript and do not directly contribute to the significance of your work.
Copy and paste statements directly from your abstract or manuscript text.
Use complex, rambling sentences that may be confusing.
Praise your own previous work or make references to your academic prestige.
For further understanding on the topic, you can read this post: Writing an effective cover letter for journal submission.
Published on: Oct 16, 2013
Passionate about author education and scholarly communications; excited to welcome you to the Editage Insights community!
See more from Clarinda Cerejo
Comments
You're looking to give wings to your academic career and publication journey. We like that!
Why don't we give you complete access! Create a free account and get unlimited access to all resources & a vibrant researcher community.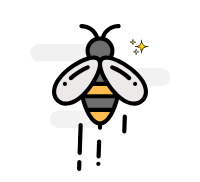 ---
Subscribe to Journal Submission & Peer Review
Improve the chances of your manuscript's acceptance by learning how to prepare a manuscript for journal submission and handle the peer review process. Subscribe and get curated content that will give impetus to your research paper.
---