Elsevier to launch a new OA journal in collaboration with the research community
---
Elsevier, the leading science journal publisher, has announced that it is preparing to launch an open-access journal this year in collaboration with the research community. The journal, which has not been named yet, will publish across all disciplines enabling "continual experimentation and innovation," and will evolve based on the feedback of the community. The publisher website states that the journal will broaden publishing options for researchers who look to get published in journals that are not field-specific.
Sara Grimme, Publishing & Product Director for this upcoming journal, states that "The journal reflects Elsevier's goal to provide a home for all sound research. We are building an online interface that provides authors with a step-by-step, quick and intuitive submission process. As part of a transparent publishing process, we will alert authors on the progress of their submitted papers at each stage." She further adds that the new journal intends to improve the end-to-end publishing process and integrate technologies, such as Scopus, to improve search and discovery.  
Some key points of the journal are:
Authors will have the choice of publishing under Creative Commons licenses CC-BY and CC-BY-NC-ND.

Researchers will be able to give feedback about the journal through various channels.

Submissions will be assessed for good research rather than scope or impact.

The platform will use technologies developed by Elsevier and Mendeley, to make papers easily discoverable and to connect them to the relevant research communities and readers.

According to the publisher site, "The content will appear on ScienceDirect, which has more global usage than any other scientific publication platform, and on a dedicated website."
The new journal will be driven by technology as well as community. Elsevier has given an open invitation to members of the research community to be their collaborators in innovative publishing. The output of scholarly publishing is increasing, and the launch of this journal is likely to give researchers more publishing options.  
Published on: Feb 05, 2015
Sneha's interest in the communication of research led her to her current role of developing and designing content for researchers and authors.
See more from Sneha Kulkarni
Comments
You're looking to give wings to your academic career and publication journey. We like that!
Why don't we give you complete access! Create a free account and get unlimited access to all resources & a vibrant researcher community.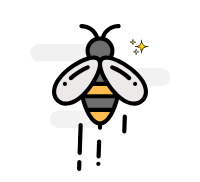 Editage Insights is currently in maintenance. During this maintenance some site functionalities like login, registration may not work.