European Heart Journal: Quick facts and submission tips
---
Aims and Scope

The European Heart Journal publishes highest quality articles related to research findings, technical evaluations, and reviews on all topics of cardiovascular medicine.

Publisher

Oxford University Press (on behalf of European Society of Cardiology)

Frequency of publication

Weekly

Editorial Information

Thomas F. Lüscher 

(Professor and Chairman of Cardiology at the University Hospital Z

urich

and Director of the Center for Molecula

r Cardiology Team)
CRITERIA FOR PUBLICATION
EDITORIAL POLICIES AND SUBMISSION GUIDELINES
The European Heart Journal uses a web-based submission and review system at:
http://www.editorialmanager.com/eurheartj/default.asp?pg=login.asp.
To petition for fast-track status, authors must send their manuscript by e-mail to fasttrack.eurheartj@usz.ch, ensuring that the manuscript adheres to the European Heart Journal's Instructions for Authors. If you use EndNote and/or Reference Manager to facilitate referencing citations (not required for submission), this journal's style is available for use.
Several types of articles are published, including Clinical papers, Basic science papers, Current Opinion papers, Reviews, Editorials, Correspondence/e-letters, Cardiovascular flashlights, and Interactive cardiovascular flashlights
(http://www.oxfordjournals.org/our_journals/eurheartj/for_authors/). The articles should strictly adhere to the requirements for each article type.
The journal requires the inclusion of a section called Translational Perspective, which is a short clinical summary of 3-5 sentences to provide the reader with a very brief take-home message on translational aspects. 
MANUSCRIPT REVIEW PROCESS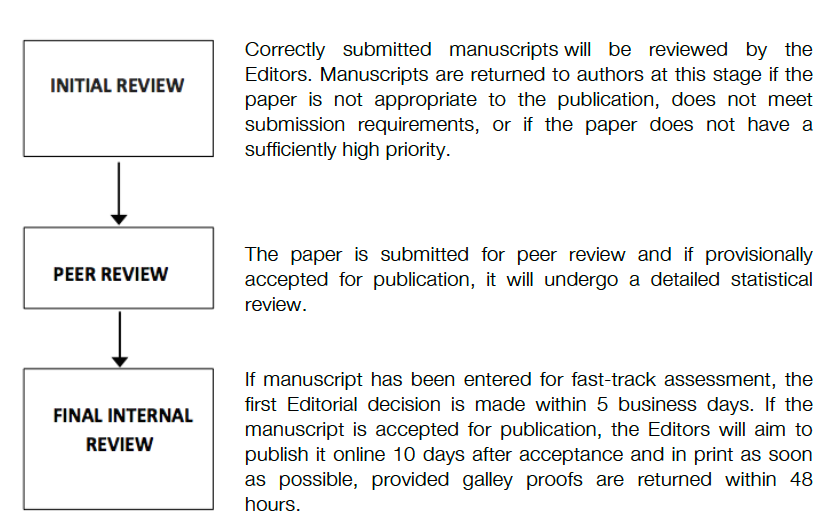 GOOD PUBLISHING PRACTICES
Authors should refer to the AMA Manual of Style, 10th ed., for format and style; Webster's Third New International Dictionary or Merriam Webster's Collegiate Dictionary, 11th ed., for spelling and word division; and the Merck Index and Stedman's Medical Dictionary, 26th ed., for spelling of chemical names and medical terms

See this link for other recommended ethics related information: http://www.oxfordjournals.org/our_journals/epirev/for_authors/general.html
INDEXING & METRICS
Indexed in: 

CAB Abstracts

Biological Abstracts

BIOSIS Previews

Current Contents® /Clinical Medicine

Derwent Drug File

EMBASE

Excerpta Medica Abstract Journals

IDIS

Journal Citation Reports /Science Edition

Journal Watch: Cardiology

Pharmacoeconomics and Outcome News

MEDLINE (PubMed)

PROQUEST DATABASE

Science Citation Index Expanded (SciSearch®)

Science Citation Index®

Scopus

The Standard Periodical Directory

Impact factor: 14.097

Ranks #3 out of 125 journals in the category of Cardiac & Cardiovascular Systems
Source: 2012 Journal Citation Reports® (Thomson Reuters, 2013)
Published on: Oct 07, 2014
Comments
You're looking to give wings to your academic career and publication journey. We like that!
Why don't we give you complete access! Create a free account and get unlimited access to all resources & a vibrant researcher community.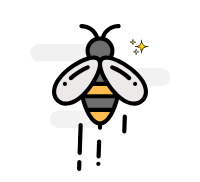 ---
Subscribe to Journal Selection
After writing a research paper, the next step is to find the right journal to publish it. Subscribe and get curated content to find the perfect journal that will give impetus to your research paper and your career.
---