Experts speak: The missing piece of the researcher life puzzle
---
Researchers boldly step into the unseen and the unexplored to fix the missing gaps in our knowledge.  Everything they unveil becomes a stepping stone for humanity to expand their horizons of knowledge. Amazing, isn't it?
As someone who's worked closely with researchers, I also know that being a researcher is far from easy. Challenges in many shapes and forms make the path toward success pretty bumpy. "How can we make the life of researchers around the world better?" I thought.
Who better to answer this question than the people who have interacted with global researchers over several years! I asked some publication experts: What do researchers need? What is that missing piece that researchers need to become successful?
And I received some really interesting and heartwarming responses, which I absolutely had to share with you! Don't miss reading these and sharing your views on what you think.   
Ai Kano
Director, Branding
Researchers have exceptional minds—they have an intense desire for knowledge, are deep thinkers, and solve problems systematically. I have seen how enjoyment is important for them to be productive. What is the best thing we can do for them? It's simple: Help them do what they love to do, remove the stress that may affect their creativity, and provide the inputs and information they need more organically. As long as psychological safety is assured, I believe the output will be promising, and that will benefit everyone.
Basil D'Souza
President, Korea Operations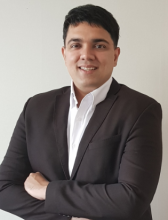 Researchers think about their research 24/7 and an innovative idea doesn't follow a fixed schedule, yet they are not able to access literature, do lab work, recruit specialist support, or collaborate with fellow researchers on the go. The future of research is 24/7 on-the-go global collaboration!
Roohi Ghosh
Head, Content Marketing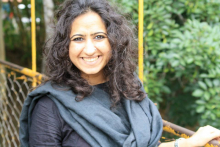 In my experience, researchers need a friend, a coach, or a guide so that they are not alone in their publication journey. This journey is tough and can feel lonely. It would be so much easier to do it with a trusted friend alongside—someone they can look to for advice, reassurance, and support. Additionally, researchers juggle a large number of tasks—research, teaching, mentoring, managing labs/teams, applying for grants, and writing papers, while balancing these with their personal responsibilities and hobbies. What they need is more hours in their day to fit it all in!
Deborah Wyatt
Vice President, Global Academic & Society Relations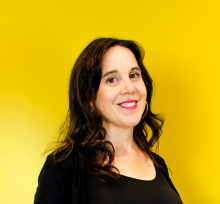 It's hard work being a researcher! From research planning through to research sharing and engagement, the path to research 'impact' is long and winding. From planning, to analysis, to publishing (in pre-prints, journals or books), to post-publication social sharing. It can be a time-consuming and stressful journey - especially for early career researchers and non-native English speaking researchers. Researchers need support to make sure that their hard-earned work gets noticed and has impact. When we help them, we're helping bring quality, trusted research to the world.
Suzana Fonseca
Senior Managing Editor, Editage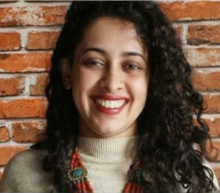 The pandemic, specifically the vaccine development endeavour, has taught us that anything is possible when the scientific community is strong, determined, caring, and without barriers. For many researchers, it can be a lonely and overwhelming journey that's often determined by papers and funding and not by science. In this cutthroat world, our researchers need someone they can trust. Someone they know is looking out for them. Someone who will do whatever it takes to not just support them and their pursuits but also uplift them.
Yashpal Shahasuno
Senior Manager, Customer Service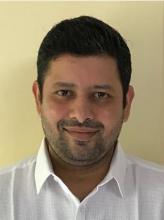 Researchers need a single platform where they can be in touch with the latest research happening in their field and one where they can meet and interact with other researchers around the world to promote ideas, collaborate, learn, etc. Young researchers need guidance on how to write manuscripts, overcome typical challenges that authors face, navigate journal procedures, and respond to reviewer comments.
Dina Mukherjee
Marketing Director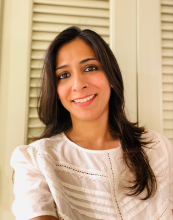 So which traits best describe a researcher today? Well, they have limitless imagination and unrelenting persistence. And what does today's researcher really want? Freedom and access.

Freedom to think, take risks, collaborate, and innovate, and not just strive for a good publication record.

Access to opportunities, information, support and guidance, and solutions for every step of their research, all on one common platform so that they can do their work seamlessly.
Nolita Coelho
Product Director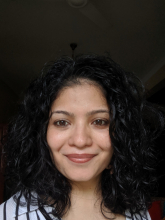 Writing a manuscript and having it published—one of the most common tasks of researchers—has numerous steps that are less than optimal. Researchers need to write their paper in collaboration with co-authors, find the right journal, adhere to submission guidelines, and so on—steps they may need to repeat if their manuscript is rejected. In most industries, such tasks are either automated to some extent or simplified through tools built around user needs and best practices. The conveniences of modern-day apps and technologies need to be integrated into the products researchers use for their work. Imagine an assistant that helps them halve the time from conceptualization of a paper to its submission by bringing the right literature, tools, and resources to their fingertips?
Yasmin Cherakkaparambil
Head, Website and Service Innovation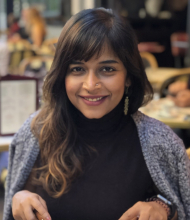 Researchers need freedom from language barriers; and collaboration with others who believe in the pursuits they believe in, so that their work can reach a global audience; partnership from publishers, decision makers, and the academic community to improve and amplify their research; early training and education in academic writing and publication best practices, so that they don't find themselves lost in the complexities of journal submission at critical junctures in their career; universal belief in their pursuit of a solution or idea and support for this pursuit. Researchers need someone who truly cares about them and will be with them every step of the way.
How do you feel after reading this amazing quotes? I found the thoughts and views shared by this creative and caring bunch of people touching! Their intent is translating into the #POWERofMORE and you will be able to harness it! How? Just click here to access it! 
Sneha's interest in the communication of research led her to her current role of developing and designing content for researchers and authors.
See more from Sneha Kulkarni
Comments
You're looking to give wings to your academic career and publication journey. We like that!
Why don't we give you complete access! Create a free account and get unlimited access to all resources & a vibrant researcher community.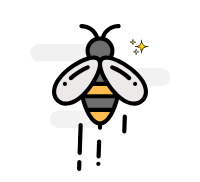 ---
Subscribe to Manuscript Writing
Translate your research into a publication-worthy manuscript by understanding the nuances of academic writing. Subscribe and get curated reads that will help you write an excellent manuscript.
---