Your Research. Your Life. Your Story.
A magnetic community of researchers bound by their stories
Every researcher has a story. What's yours?
How I hurdled my way to a successful thesis defense
---
This is the story of my journey of submitting my MD thesis for Internal Medicine. I obtained the degree from a university in Bangladesh, at Chittagong. The university had started offering MD degrees from 2001 and I enrolled at the university in 2005. Since those were the starting years, the MD course offered by the University was still at its developing stages.
At that time, getting an MD degree typically took five years and the last two years were meant for the thesis, which was to be written based on research we had to conduct. A supervisor had to guide us. But when I began my MD, supervision of all the stages from literature search to publication was ill-structured. Students received only 20,000 Taka (the Bangladeshi currency) for a completed thesis. No financial assistance was provided to doctoral students from 2006-2014, though now some monetary help is being provided. Supervisors also did not get any financial benefit. So, they were less inclined to commit themselves to supervising students. This in turn affected the quality of the theses we produced. My thesis was on Chronic Obstructive Pulmonary Disease (COPD) among rural women in the Chittagong region, and it took me 4 years to complete, although I was supposed to finish it in 2 years.
I first had to perform a thorough literature search to identify a focus topic for my thesis. My supervisor advised me to prepare a protocol for my study and get it approved by the ERB (the Ethical Review Board). I remember working on the protocol all by myself, without anyone to guide me through the process. My supervisor readily signed the protocol, after which acquiring ERB's approval was really easy! After that, I was in need of a portable spirometer for my study, but that cost 60,000 Taka at that time. I had no job and the university paid nothing to trainees. I contacted a private laboratory, requesting them to sponsor me. The director of the lab agreed to do this if I signed a contract committing to bear 50% of the costs for the instrument. The lab would pay the remaining 50%, and the instrument would belong to them after the completion of my work. I signed the contract and bought the machine.
For data collection, I had to go to a few villages. Before my MD course, I used to work at an institute of medical technology. I had the contact details of some of the students from that institute. They were from different parts of Chittagong. Based on my requirements, I contacted students from specific localities and visited their homes on pre-determined dates. I paid them a small amount of money for food and basic arrangements. Thus, using the help of students in my own network, I was able to collect data from 250 women subjects from six upazillas (sub-districts) of Chittagong.
The next hurdle was data compilation and analysis. There was no one who could assist me in data analysis at that time. I contacted a university statistician to teach me the basics of SPSS (a statistical data analysis software) and paid him 5,000 Taka for his guidance. But a lot of things were left untouched, since he had little knowledge about medical statistics. I then had to analyze the data by myself. After I showed the data to my guide, he asked me to write my thesis.
I started to write my thesis but I faced a difficulty again; this time while collecting full texts of references. Free articles from websites were okay, but I also required access to paywalled texts to write the discussion section. For that, I needed a credit card of dual currency. As I had no job at that time, I managed that with some difficulty. I had to buy about 10 references, which ended up costing about 400 USD!
Finally, I began to write my thesis and finished it somehow. My guide signed the thesis quickly, for which I am still grateful. Next, I started preparing for the thesis defense. My thesis defense was evaluated by my supervisor and three well-established researchers from the field. I was really nervous. They found lots of weakness in the thesis, especially in the methodology, data analysis (specifically for logistic regression), and discussion. I failed my thesis defense, and was asked to attempt it again after making the necessary corrections. My guide told me to make the corrections, and to be better prepared for the next time.
After the disaster that was my defense, I searched for a data analyst who had statistical knowledge in the medical domain. I failed to find someone like that in my city, Chittagong. I ran an online search for a course on data analysis, specifically SPSS, and found a center in Kerala, India, where they were offering a five-day course on SPSS. I contacted them. They said I had to pay 25,000 Indian rupees for registration. I registered for the course and found that sending money legally from Bangladesh to India was not so easy. I then applied for an Indian visa under the research and training category. As part of my visa application evaluation, I was asked to provide documents from the data analysis center. Soon after, the Indian embassy rejected my visa application as the Data Analysis Center was not well known, and perhaps they suspected chances of fraud. I was very nervous but still thought to myself, "Let me give this another shot. I need to go to India. I've already paid 25,000 Indian rupees for registration." I applied again, this time for the tourist visa, and got that easily. As I was not financially well off, I had to seek help arranging my visit to India. One of my friends introduced me to someone who was undergoing treatment for Filariasis in Bangladesh. The treatment was unsuccessful and so this patient wanted to go to Kerala for advanced consultation. It was mutually decided that I would accompany this patient and he would bear my travel expenses in return!
After reaching Kerala, I learnt SPSS for 5 days from 9 am to 5 pm. I gained some confidence after the course. I also consulted a plastic surgeon in Kerala for the patient I was accompanying. Thanks to his visit to Kerala, he learned that his initial prognosis was incorrect and he had Milroy's disease and not Filariasis. But that is a story for another time. 
After returning to Bangladesh, I revised my thesis, completed my analysis, and submitted it preliminarily to one of my examiners who helped me immensely. He worked in Dhaka, I was in Chittagong, and there was an eight-hour train journey between us. I had five consultation sessions with him. After two months, he finally told me that I could defend my thesis again.
My guide signed my thesis, I submitted it to the university, and this time I was more confident while defending my thesis. Finally, it was a success and I was awarded an MD degree! I felt grateful for my supervisor (who unfortunately, passed away last year), the examiner from Dhaka who had helped me a lot, and my wife, who had made a lot of sacrifices along the way.
That journey of completing my thesis really taught me a lot. Looking back at that time, I realize I had a belief in my mind that I should not give up, that I needed to reach my destination. I learned again and again that if there is a will, there is surely a way. Now I use both the negative and positive elements of what I learned during my PhD, and pass it all to my students. I try to assist them so that they do not face the same situations I had to face.
Assistant Professor, Department of Medicine, Chattogram Maa O Shishu Hospital Medical College, Chittagong, Bangladesh
See more from Rajat Biswas
Comments
You're looking to give wings to your academic career and publication journey. We like that!
Why don't we give you complete access! Create a free account and get unlimited access to all resources & a vibrant researcher community.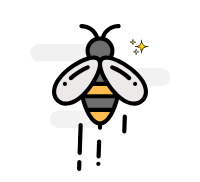 ---
Your Research. Your Life. Your Story.
A magnetic community of researchers bound by their stories
---