Your Research. Your Life. Your Story.
A magnetic community of researchers bound by their stories
Every researcher has a story. What's yours?
Lessons from my first published paper
---
They say you never forget your firsts— first love, first job, or like in my case, my first paper that was accepted for publication in an international, peer-reviewed journal. That first experience taught me a lot about the publication process of journal submissions.
My story began with my father gifting me a cell phone. At that time, I was working as a trainee for my MD course and started using the phone to take photos when patients would be presenting with unique symptoms. One day, a few of us trainees were discussing a case where the patient had skin blisters and hypertrichosis (excessive body hair). We had no conclusion about the diagnosis of the case, though we had some ideas of what it could be. We decided to present the case in the grand round. In grand rounds, rare cases and cases that are difficult to diagnose are discussed by the trainees in presence of all faculty members. After hours of discussion and cross-examining, a conclusion is reached for those cases. After the presentation and discussion, our professor asked us to check the patient's urine under the Wood's lamp. We were surprised to find the urine was coral red in color. But it helped us finalize our diagnosis— porphyria cutanea tarda!
During this time, alongside recording the patient's medical history and examination findings, I had continued to take photograph of him. Since it was a rare case, I thought I would write about it and send the paper out for publication.
When I began searching for similar cases, I was surprised to find that no similar cases had been recorded in my country, Bangladesh. But outside Bangladesh, quite a lot of work had been done in this field. So, I proceeded to write a case report and send it to my professor for feedback. I also attached some of the photos I have taken with my cell phone to those in the case report.
Then it was time to choose a journal. I was a novice to the process of online submission but you live and you learn! After facing lots of difficulties initially, I successfully submitted the case report to the New England Journal of Medicine. Within two days, I received my first rejection. When I informed my professor of the outcome, he asked me to submit it again but to an Asian journal. So, I submitted it to a journal published by Wolters Kluwer Medknow. The paper was rejected again but this time I got some feedback— I was asked to use more recent references and 'plagiarism' was also mentioned. They also recommended that I try to submit the article to a journal that only publishes case reports.
I revised the article to avoid plagiarism, used more recent references and then searched the internet for a journal that specializes in publishing case reports. I found one in India! After carefully reading the journal's instructions for authors, I formatted the manuscript as per their guidelines and uploaded the manuscript to their website.
Finally, good news! The article was provisionally accepted but needed some revision of the content and photographs. I was asked to edit the photograph to conceal the identity of the patient and also asked to keep the patient consent form duly signed. I revised the paper as per their comments and uploaded it again. After a few days they finally accepted the paper and it was published on their website later.
What I learnt from this first dip in the process of journal submissions was that we need to meticulously check the patient and their history, document all the information related to the case, and photographs of the symptoms (while protecting the identity of the patients.) I also learnt that written consent must be taken from the patient before sending the paper out to journals. I also had takeaways about formatting, references and how to document data in a way that would make writing a paper easier for me. But my biggest takeaway was this— we should not be disheartened when we face rejection, but keep on our path with determination until we are successful.
Assistant Professor, Department of Medicine, Chattogram Maa O Shishu Hospital Medical College, Chittagong, Bangladesh
See more from Rajat Biswas
Comments
You're looking to give wings to your academic career and publication journey. We like that!
Why don't we give you complete access! Create a free account and get unlimited access to all resources & a vibrant researcher community.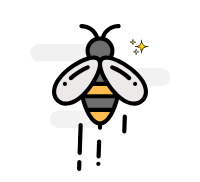 ---
Your Research. Your Life. Your Story.
A magnetic community of researchers bound by their stories
---