Tips to cure a researcher's block: Let the words and inspiration flow!
---
Imagine this. You're sitting in your room charged up on caffeine (with another mug at your desk for good measure). You've got your laptop in front of you and your study is spotless. The air is calm and quiet, and free of distractions. The conditions are perfect to get started on your dissertation. And yet, you don't.
You're overcome with so many different thoughts. Where to begin? There are ten ideas in your head but none good enough. And then there's the hesitation; Mrs Doubt fires away: Should I address this problem? Am I really making a difference if my research question has been partially answered before? Is the study design satisfactory? Is my topic significant enough to get published? Do I really even want to do this?
If you see yourself here, you should know that creative and motivational blocks are a common phenomenon and there's more than one way to deal with them. What you choose will also depend on the source of this block.

For instance, does writing a scientific paper come across as a humongous task? It indeed involves considerable effort on the author's part in terms of pre-study observations, deciding a research question and topic, proposing a hypothesis, deciding a method, implementing the method/conducting experiments and surveys, reviewing what has been studied so far, testing the hypotheses as well as the results to make sure they're robust, deciding a suitable platform for publication, and submission as well as post-submission-related tasks.

Divide your goal
Although it's important to have a goal to work towards, keeping the publication or post-publication scenario in mind all the while when working on your research might actually be counterproductive, as it takes away from the current task at hand; it's more realistic to focus on the step that needs to be taken at present. Hence, making 1% shifts at a time by dividing the goal into reasonable and realizable tasks is indispensable.

Lower your "activation energy"
Another hack is lowering the "activation energy" or the amount of effort required to get started with your research. For example, back in the day when Google Scholar wasn't available to facilitate literature reviews, the commute to a library in itself posed a roadblock, because it contributed to the activation energy. Making your environment more researcher-friendly by ensuring that your resources are within your reach (of course, this doesn't entail your workspace taking over everything!) may help reduce some of the resistance.
Keeping in mind how beneficial it would be to find everything you need in one place, we recently launched a multi-solution platform called Researcher.Life. It gives you personalized daily research recommendations and researcher-focused learning solutions, a chance to optimize your manuscript for submission, find suitable journals, and much more, all on one platform. Experience convenience, save time, and get closer to achieving your academic goals by joining this researcher-exclusive platform.

Manage your "choice paralysis"
Before you actually get started on your research, you may also experience choice paralysis. With open access databases and an increase in resources at our disposition as well as the unprecedented phenomena we're currently experiencing at a global scale, it is difficult to narrow down upon a research topic.
At this stage, it is important to remember that research leads to research; many authors base the theoretical foundation of their study on a review of existing studies in the field. Hence, they develop a clearer idea of their hypotheses only after they've begun their research of other papers in the field. Some researches are replications of others conducted in a new setting or with new data, for instance. Some change their interest and direction based on preliminary findings. It is impossible to have a completely charted out path before even beginning, so it's best not to strive for clarity at the outset.
Beginning with an exploratory approach also helps avoid obstinacy to commit to theories that don't seem to hold ground after some investigation; this entails a high opportunity cost of not focusing on theories that indeed merit attention.

Another consideration is whether you're working harder than you need to! Counting on assistance for aspects such as data collection, surveys, editing and publication support will allow you to focus on subtler aspects that do require your intervention as a scientist.
Strategize your response to the situation!
Given that motivation and its lack thereof are emotions, it's tricky to address this by appealing to facts (because facts are logical rather than emotional, and emotions stand a better chance against their own counterparts). Hence, try to address the lack of motivation by asking yourself why would you like to take up a scientific study. For instance, if my reason is that I would like to contribute to the academic community, I'd like to consider how making such a contribution would serve me from an emotional perspective (that is, how would I feel upon making this contribution).
When I'm facing any internal resistance, considering this will improve my chances of getting around to conduct the research despite the resistance, in comparison to considering logical facts such as the benefits of research for authors' careers in general (because these aren't specific to me, and I may or may not emotionally identify with them in the present moment).

Challenges in research, which are more prevalent during the teething phase, such as finding a suitable group of willing research participants, are likely to make a researcher forget their "why" (or their purpose of setting out on their academic journey). Reminders of this purpose such as a list of academic authors who have inspired your academic journey thus far may serve as ready reckoners at this stage.

It's also understandable to be fearful about undesirable results. Being emotionally invested in our hypotheses means that we'd hope for the null to be rejected. However, a failure to reject the null, while seemingly uninteresting, has its own role to play in scientific advancement, as establishing the lack of a pattern (or not finding a significant pattern) may guide future studies by preventing them from heading in an incorrect direction or assuming the existence of a non-existent pattern. 

Given the greater prevalence of open access and absence of page limits, journals are increasingly focusing on methodological soundness rather than novelty. This has reduced the "creativity burden" for a lot of authors. However, if your research is driven by innovation, and the motivational blocks tie in with creative blocks, it's helpful to focus on technical aspects when faced with them; for example, such blocks can be reserved for tasks such as computing rather than analyzing the data you collect, which will in turn permit you to engage in deeper work when these blocks disappear.
To prevent burnout and save your creative energy for what you do best—research, it is important to make sure you work smarter, not harder. Researcher.Life is a smart solution that offers a range of researcher-focused tools and support to help you work towards your researcher goals more efficiently and achieve them faster. A one-of-its-kind researcher platform, you can use it to improve your productivity, increase your chances of publication, learn from celebrated scientists, and do a lot more! Curious? Join Researcher.Life and get ready to experience the #PowerOfMORE!

What are some strategies you use to beat a mental or creative block? Share your responses in the comments to let us know!
Passionate about helping ESL authors and students publish quality research, which motivated her to teach and develop content for them.
See more from Hema Thakur
Comments
You're looking to give wings to your academic career and publication journey. We like that!
Why don't we give you complete access! Create a free account and get unlimited access to all resources & a vibrant researcher community.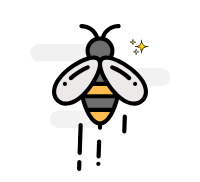 ---
Subscribe to Conducting Research
Conducting research is the first and most exciting step in a researcher's journey. If you are currently in this stage of your publishing journey, subscribe & learn about best practices to sail through this stage and set yourself up for successful publication.
---