Live Q&A on careers for PhDs and postdocs
---
Get your career-related questions answered live by these experts!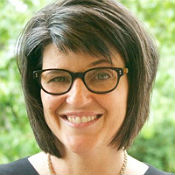 Karen Kelsky
Founder and President, The Professor Is In
PhD (Anthropology)
Karen Kelsky is the Founder and President of The Professor Is In, which provides advice and consultancy services to researchers and academics, and a regular columnist at the Chronicle of Higher Education. A former R1 tenured professor and department head, and a cultural anthropologist by training, Dr. Kelsky explains the unspoken rules of the academic career, from building a competitive record and writing competitive job applications to interviewing effectively, negotiating offers, navigating career challenges, and transitioning out of the academy. Her book, The Professor Is In: The Essential Guide to Turning Your Ph.D. Into a Job (Random House 2015) is a must-read for all PhDs and post-docs looking for career advice.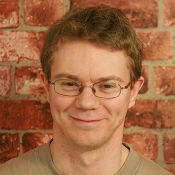 John Hammersley
Co-founder and CEO, Overleaf
PhD (Mathematics)
John Hammersley is the co-founder and CEO of Overleaf, a collaborative cloud-based writing and publishing platform for authors and publishers. As a researcher who moved out of academia to establish a start-up that serves academia, John has accumulated a wealth of experience on aspects such as choosing between academia and industry and on making the transition. Before setting up Overleaf, John worked on John earned a PhD in Mathematics from Durham University, following which he worked on the first passenger trials for Heathrow's Personal Rapid Transit system of driverless pods. John recently participated in a Reddit "Ask me anything" on transitions from academia to industry.
 
The live Q&A will take place in the comments section below. Karen Kelsky and John Hammersley will answer your questions based on their own experiences as academics who have worked within and outside academia to eventually establish successful ventures of their own. 
Their area of expertise mainly covers the US, Canada, and the UK. Here are some topics they'll deal with in the Q&A:
Career options and the job market after a PhD
Tips for a successful job hunt after your PhD
Making the most of job fairs
Staying in academia versus moving to industry
Navigating the tenure track
Send in your questions in advance to make sure you get their attention!
Use the comments section below to ask your questions. 
You can also tweet your questions to #PhDCareerCoach or email them to insights@editage.com and we'll post them for you.
[This event has already taken place.]
Published on: Apr 05, 2016
Comments
You're looking to give wings to your academic career and publication journey. We like that!
Why don't we give you complete access! Create a free account and get unlimited access to all resources & a vibrant researcher community.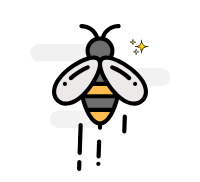 ---
Subscribe to Career Growth
Take a step toward advancing your career by learning more about getting funded, disseminating your research widely, and developing essential skills that will open new opportunities for you to succeed. Subscribe to receive curated content.
---