Your Research. Your Life. Your Story.
A magnetic community of researchers bound by their stories
Every researcher has a story. What's yours?
Maybe rejection is just a way of clearing your path for better things
---
After you receive the rejection email from a grad school program you applied to, the questions always come. What could I have done differently? Was I removed from the 'Maybe pile' quickly, or was my file extensively debated? Was it stupid applying to this program in the first place?
I know that last year, each rejection left me angry, upset, and confused. This year, I don't feel any of that. There's a measure of sadness in this re-application cycle, but also the sensation that the rejections happened for a purpose. What could I have done to "guarantee" the success of all my PhD applications? As an international applicant to the USA – nothing. I would have had to go back in time and get myself into the top undergraduate Chemistry program in the country. I would have had to go back in time to clear many extra months for test prep. I would have had to go back in time to court and woo a different set of referees.
I can't go back in time. In the 12 months I had to re-apply, I could only move the clock forward.
I did all that I could. 
Reflecting more deeply, I look at the best things that have happened to me: Edinburgh, Philadelphia, and London. These things would never have happened to me if I hadn't gotten things wrong or failed at something prior.
My interview at the University of Oxford was unsuccessful… so, I did Chemistry at the University of Edinburgh. Oxford doesn't have a "year in industry" option in their science courses.
I applied for a year in industry placements from November to February. The global economy tanked, and the countless applications emailed out, went unanswered. I was interviewed for two British-based placements and had no success. I was only one application away from giving up finding a placement… and that was for the US-based placement outside of Philadelphia.
The intention was hopping from Basel to the USA in summer 2012… instead, I headed to London. To date, it was my favourite research project that I worked upon, whilst there. My whole perception of the UK was shifted by getting to know London properly.
Perhaps, a rejection is just a way of clearing the path for the better things that are coming along for you.
---
Dr. Claire Jarvis (@StAndrewsLynx) is a Science and Medical Writer at Covance. This story was published on February 6, 2013, on Dr. Jarvis' blog, St Andrews Lynx's Blog (available here), and has been republished her with her permission.
Comments
You're looking to give wings to your academic career and publication journey. We like that!
Why don't we give you complete access! Create a free account and get unlimited access to all resources & a vibrant researcher community.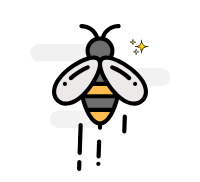 ---
Your Research. Your Life. Your Story.
A magnetic community of researchers bound by their stories
---