Navigating through peer review, selecting preferred reviewers, and more
---
In this 7-minute video, Dr. Leslie Citrome gives valuable advice on what authors can do to ensure that their manuscript goes smoothly through the peer review process, what they should include in the cover letter, and what they should keep in mind when selecting preferred reviewers.
This is part of a series of five videos in which Donald Samulack, President, US Operations, Editage, Cactus Communications, speaks to Dr. Leslie Citrome, Clinical Professor of Psychiatry & Behavioral Sciences, New York Medical College, and Editor-in-Chief, International Journal of Clinical Practice, at The International Publication Planning Association meeting in San Diego, February 10, 2014.
You're looking to give wings to your academic career and publication journey. We like that!
Why don't we give you complete access! Create a free account and get unlimited access to all resources & a vibrant researcher community.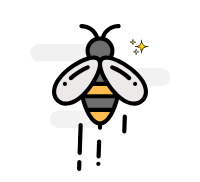 Editage Insights is currently in maintenance. During this maintenance some site functionalities like login, registration may not work.